Ever wondered how fast the time is passing by. It flies so fast you are definitely going to say this after realizing that there have been 9 long years since "Heyy Babyy" released, with which Sajid Khan made his debut as a director.
The movie was a hit and to a large extent, its credit goes to the little "Angel" who was one of the lead and most important characters of the film.
Remember this lovely baby who was the pivot of the flick?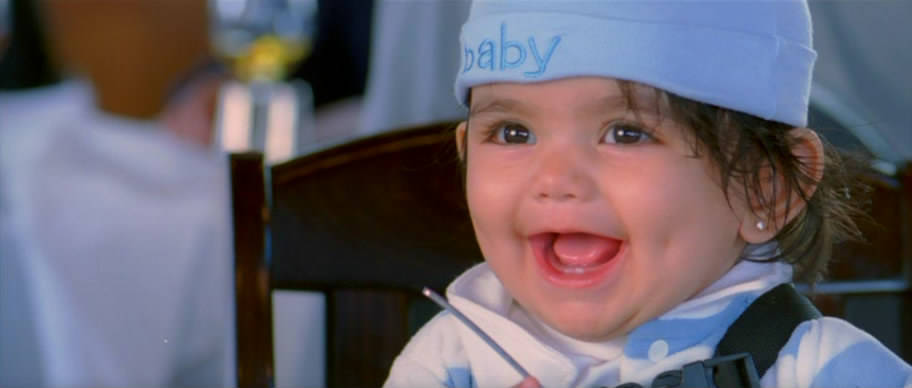 She was the one who changed all the three other lead characters and showed that even a little baby can do wonders in the Hindi film industry.
Who can forget her lovely smile, cute face and naughty activities that naturally brought a smile on your face, no matter how upset you were!
Her real name is Juanna Sanghvi and with time, she has grown up too and you'll be surprised to see how cute she looks even now!
We are dying to see this cute kid again on silver screen.