3D Virtual Wedding Took Place In Metaverse For The First Time In India!
The craze of Metaverse is increasing continuously all around the world. Recently, an Indian couple had a wedding reception in Metaverse. Now for the first time in India, there has been a marriage in the Metaverse technology. Abhijeet and Sansrati got married in the virtual world. And the event was attended by 500 guests.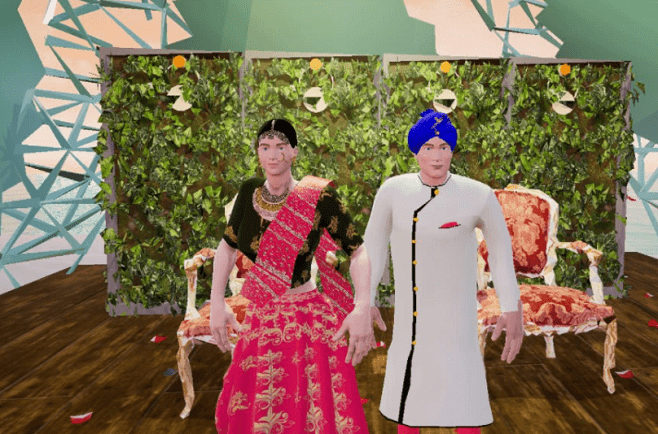 Metaverse Wedding
Afaqs.com has reported about this use of Metaverse technology for marriage. It has been told in the report that Abhijeet and Sansrati have become the first Indian couple to get married in the 3D Metaverse. The wedding took place in the Indian metaverse platform Yug Metaverse.
The digital avatar of the couple hosted the ceremony at the beachside venue. Where guests participated in this event through their digital avatar. This marriage took place on 5 February. Its physical event took place in Bhopal.
Tech Entrepreneur Abhijeet Goel and Dr. Sansrati met each other at the matrimonial site. He wanted to include his family and friends from all over the world in this marriage. Because of this, they decided to get married on the virtual platform.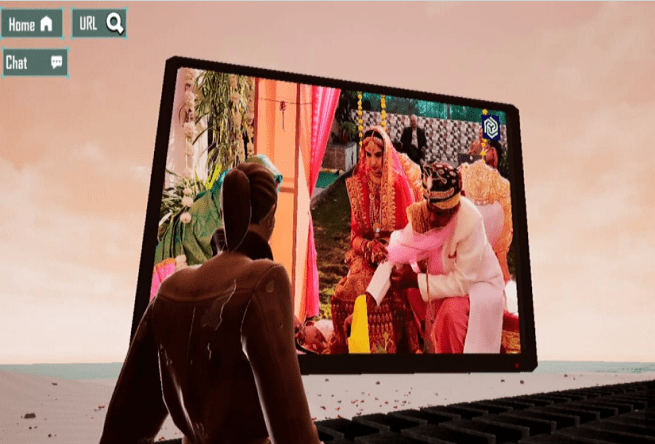 Metaverse Wedding
Let us tell you that Metaverse is a kind of virtual world where people can enter the digital world with their virtual identity. In this virtual space, people can hang out or meet friends. Earlier, a couple from Tamil Nadu had kept their wedding reception in the Metaverse where thousands of people attended. In this, a virtual avatar of the late father of the bride was also present that gave happiness to the bride.