5 BOLLYWOOD movies that inspired CRIMES in real life
Movies are a way a director tries to portray his thought to people and one can get inspired by the thoughts. Bollywood has no lack of places to go and seek real life inspiration from, but sometimes our Bollywood films become inspirations for some real life incidents too! Films have been known to introduce newer perspectives to people but sometimes the newly received inspiration has proved fatal to the well being of some others. There have been people who drew inspiration for some serious crimes after watching a crime sequence in a Bolywood flick. Here are some films from B' town that inspired real life crimes.
Drishyam
Drishyam is one of the best thriller bollywood has ever made. This movie was an edge of the seat thriller but sadly one of its plot twists became an inspiration for a real life murder in Bhopal. A man called Indrapal Singh and his nephew took inspiration from Ajay's character in the film on how to dispose a dead body and threw the victim's body in the Hathikeda Dam in December 2015. The case came to notice only when the victim's wife lodged a missing complaint about her husband.
Khosla Ka Ghosla
Some Delhi Development Authority folks delved deep into the plot of this satirical comedy and took inspiration from Boman Irani's character in the film, who is a fraud property dealer. They forged papers of the already sold out properties and re sold them that caused some serious clashes between the two parties.
Dhoom
This cool criminal flick has impressed many, but some criminals took it way too seriously and got inspired to execute the plot of the movie in real life. The Chelembra Bank Robbery in Kerala, 2007, was one such case where like the final robbery in the movie, the real life robbers dug a tunnel to the vault of the bank and stole money and gold worth Rs. 8 crores, while a New Year's Party was going on! There have also been a lot of cases of petty roadside thefts where the cool Dhoom like bikes came in handy!
Oye Lucky, Lucky Oye!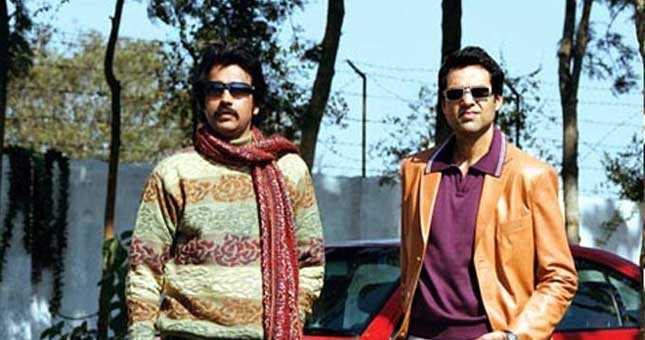 A man named Israar and his troop stole 180 cars in a year after getting inspired by Abhay Deol's character in the film. They used the best available technology to steal the cars and were aided by those had assigned them the task!
Munna Bhai M.B.B.S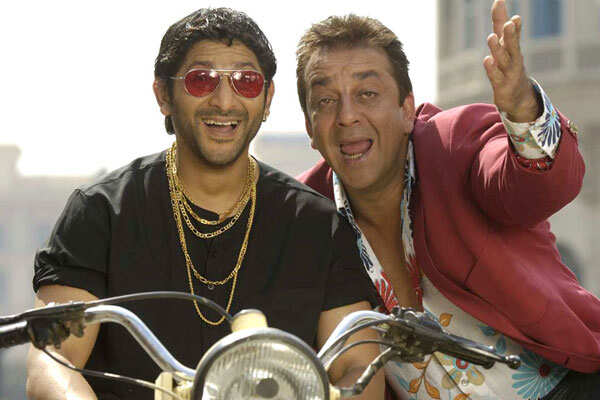 The film cracked us up and also taught some valuable life lessons to many, but some people found inspiration in the wrong parts and it led to a serious offence. In Delhi, a group of cheats started an examination racket where they used to message answers to 10+2 students during the exam and charged them in lakhs! A Delhi Police sub inspector was also involved in the racket that was eventually busted!
If you guys also have such crime story that is inspired by some bollywood movie, then do let us know in the comments.