'83' Trailer: "Here To Win"- Ranveer Singh As Kapil Dev – TRAILER OUT!
The trailer of '83 dropped on the Internet on Tuesday morning and within minutes, it took the Internet by storm.
We are not surprised at all. The film, which is based on India's World Cup win in 1983, features Ranveer Singh as Kapil Dev or should we say the "Haryana Hurricane" – a name he got for his brilliant game techniques.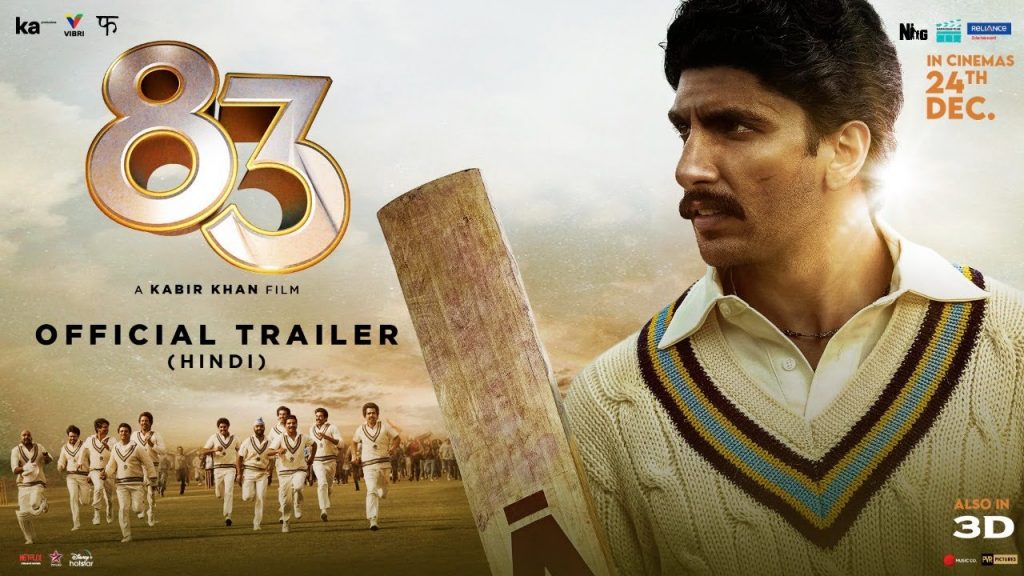 On June 25, 1983, the Indian cricket team under the captaincy of Kapil Dev made the nation proud by winning the World Cup at Lord's, and 38 years later, Ranveer Singh and his team re-evoked the feeling and the rush of the glorious victory in the Kabir Khan directorial '83.
The trailer opens at India's match against Zimbabwe on June 18 in 1983 at the Nevill Ground in England. Team India is batting but unable to score well until Kapil Dev enters the game and flips it upside down by leading his team to victory. For those who don't know, team India won the next game against Australia too on June 20 and played the final with West Indies on June 25.
Ranveer Singh's wife and actress Deepika Padukone, who will be seen playing the role of Kapil Dev's wife Romi Bhatia onscreen, enters the frame and steals the show.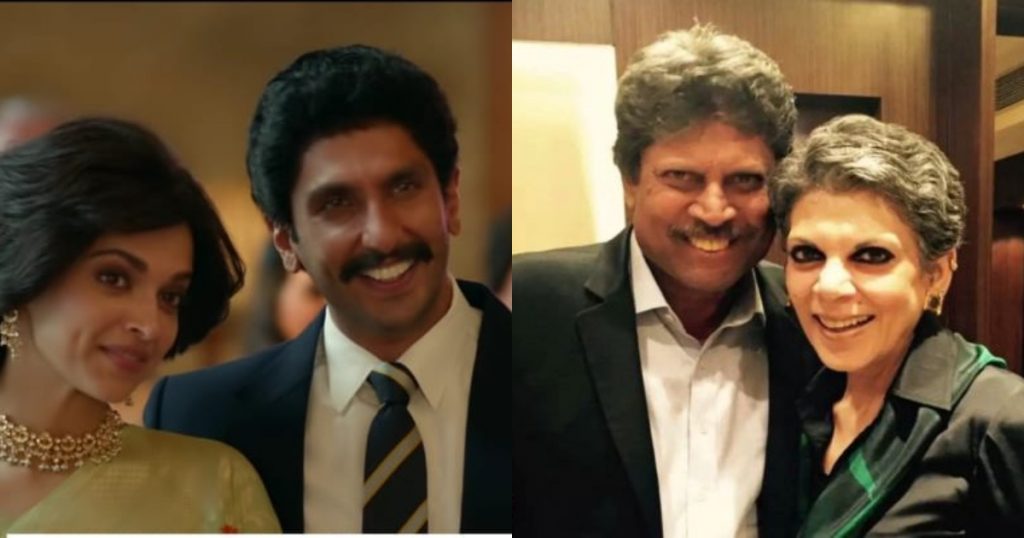 The team can be seen joking about Kapil Dev's dedication towards winning the World Cup by defeating West Indies at a get-together.
Cut to the final match shot, team India fails to perform well in the first half of the match and receives criticism from the crowd. But like Kapil Dev said before at a press conference in London: "We are here to win," he helps his team to bounce back and "pulling the unthinkable" – coming back home with the World Cup trophy.
Pankaj Tripathi has been cast as manager PR Man Singh while Ammy Virk features as Balwinder Singh Sandhu, Saahil Khattar as Syed Kirmani, and Tahir Bhasin been zeroed in to play the role of Sunil Gavaskar in the film.