Aaliyah Kashyap is not new to sharing her life on social media. She primarily shares a lot of it on YouTube, as well as on Instagram. During a recent Q&A round, Aaliyah was seen opening up about her ways of dealing with relationship issues with her boyfriend.
On being asked about how she wades through the relationship issues with Shane, she said, "Shane and I don't really argue or anything. If something does come up, we just talk about it. Like, we have a conversation about it and then move on. I think that is the best way to deal with disagreements in a relationship, just to communicate, instead of fighting, screaming and arguing with each other."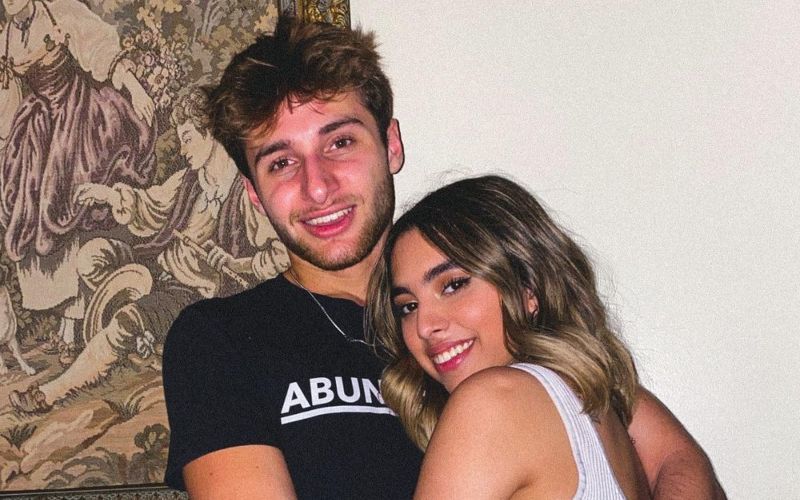 Answering another question later in the video, Aaliyah added, "We don't really have any issues. The only relationship issue we have is long distance. Before we met, he used to travel a lot, he used to live in different places for weeks and months at a stretch. He's recently started doing that again. He's currently in Mexico and he came to meet me for Valentine's Day for a week, and he just left again. He's gone for another two weeks, then he'll come back for a few days. But we talk and we make it work, by communicating."
Aaliyah was also asked about how she deals with trolls on social media, to which she replied, "So social media negativity is something I have come to terms with. Like, I am a very sensitive person and even the smallest bit of hate does affect me, but I don't know. I'm sensitive, I cry almost every day about the dumbest s**t."
She also addressed the hate comments she received for sharing pictures in her lingerie, Aaliyah said, "People were telling me that I should be ashamed of being Indian and posting stuff like that. People were sending me rape threats, calling me a prostitute, DMing me and asking me what my 'rate' was, sending me death threats, s**tting on my family. That whole incident of the picture got me a lot."
Aaliyah is the daughter of Anurag Kashyap and film editor Aarti Bajaj. Her parents separated in 2009, but they are often seen on her YouTube channel. On one occasion, she said that she does not have any intentions of joining the film industry, and has no fascination for it either.