Aamir Khan To Make His Cricket Debut For Rajasthan Royals Next Year, Deets Inside!!
Bollywood superstar Aamir Khan has finally got an IPL team. The Rajasthan Royals had offered Aamir Khan to join the team, which the Bollywood star accepted. The champion team of IPL 2008 expressed confidence in Amir's cricketing abilities and offered him to join the team.
During IPL 2022, there was a funny debate about cricket between Aamir Khan and Star Sports experts. Aamir had expressed his desire to join a team. After this Rajasthan shared a post on their social media handle and claimed that Aamir will be in their playing XI. The IPL franchise shared a photoshopped picture from his film Lagaan and wrote 'Aamir will play.'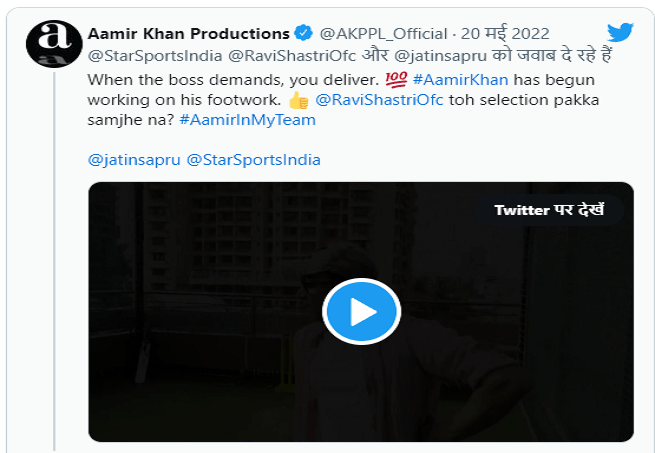 Aamir Khan's Production Post
Pleased with the offer from Rajasthan Royals, Aamir shared a video on his social media handle and thanked the franchise. He jokingly said that he would join their dugout next year. He also sent his best wishes for the Rajasthan team ahead of the playoffs and promised to play for the franchise next year.
Aamir said, "Thank you Rajasthan Royals for believing in me and giving me a place in your playing XI. If I join your team, your team will be unbeatable. You have Jos Buttler, who is the Orange Cap contender and then you have Yuzvendra Chahal, who is trying to win the Purple Cap, but I am an all-rounder. If I play for you this year, I will leave both behind and both will lose their prizes. So I will be with you guys next year. Will join together. We will practice together in the nets. I wish you all the very best for the playoffs."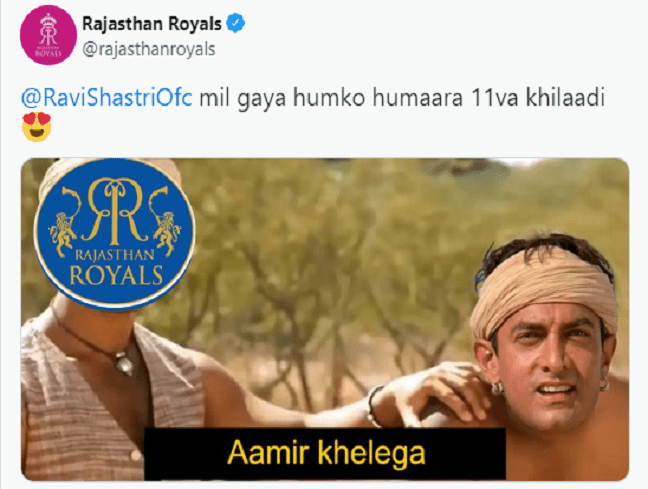 Ravi Shastri's Post
Earlier last week, Star Sports shared a video in which Aamir asked former India coach Ravi Shastri, "Is there a chance in IPL?" After this, when anchor Jatin Sapru talked about Aamir's cricketing abilities. To that Ravi Shastri said, "Jatin, he is looking good. Maybe he needs to spend a little more time on his footwork, but he can be involved in most teams."
After this the matter did not end there. Aamir's production house shared another video in which the actor said, "Ravi, I am a little disappointed that you are not happy with my footwork. I don't think you've seen Lagaan. Now see me again." Aamir Khan is a big fan of cricket. He has been seen in the cricket stadium on many big occasions.