Aayush Sharma Didn't Want Salman Khan In Antim: Here Is The Reason Why
Aayush, who is Salman's brother-in-law, was afraid that Salman in the film will start another nepotism debate. He was worried that people will think that he got the role because of  Salman Khan in Antim: The Final Truth initially and not because of his own capabilities.
Aayush Sharma said" the beginning of the process of making this film. I was anxious about the fact that he is in the film. There were many other factors that were affecting his point of view other than the above factors like they are family. And he was conscious about his performance in the film whether it will be up to the mark in front of Salman Khan's performance or not.
Aayush also told that he asked her wife Arpita who is the sister of Salman Khan to convenience him for not doing the film. But Salman was adamant to do the film. He said to Aayush that he will do the film and it's up to Aayush how he performs in the film. And when the film was announced Aayush was trolled and people don't want him when asked about it to Salman Khan, he said " there are hardly 5000 tweets and if they don't see the film, it won't matter". Salman Khan was very different while shooting for the film. He treated Aayush like any other actor and there was no special treatment given to him.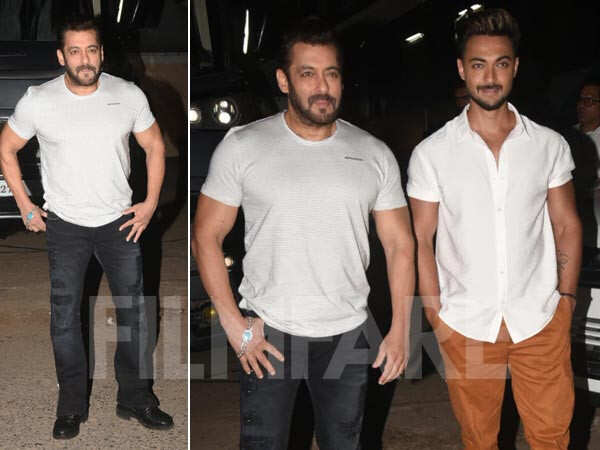 This movie is the remake of a Marathi film called Mulshi pattern. Antim: The Final Truth marks Aayush and Salman's first film together and is set to release on November 26. The Final Truth is directed by Mahesh Manjrekar. While Aayush Sharma plays a gangster, Salman Khan will be seen as a police officer in the film. Currently, Salman Khan's ongoing projects are Tiger3, Bhai Jaan, and Kick2. And Aayush Sharma's next project will be Kwatha.
also read- https://www.womansera.com/hardik-pandya-clarifies-about-the-watches-that-are-seized-deets-inside/