Actress Juhi Chawla Badgered By 'Lal Lal Hoton Pe" Singer During High Court Session
The High Court Decorum during the hearing of 5G Implementation was disrupted not once but three times. Actress Juhi Chawla who raised the concern of increased radiation if 5G was implemented, was badgered during the hearing.
Actress Juhi Chawla, who took the issue up, stating that if 5G was implemented it could lead to 10x to 100x times the amount of radiation harming more than just us humans and animals. Taking up the issue, the Delhi High Court allowed for a hearing to discuss the same. 
As the hearing began, an unidentified person began humming  "Ghoonghat Ki Aad Se Dilbar Ka". This song was from Actress Juhi Chawla's movie ' Hum Hain Rahi Pyar Ke'.  Since the hearing was in session, Justice JR Midha asked the personnel responsible to mute themselves. 
In normal cases, this should have put an end to the disruptive behavior. However, shockingly the singing never ceased. As the hearing continued, another singer began humming, ' Lal Lal Hoton Pe Gori Kiska Naam Ha'. This raised an uproar in the session, leading to the individual being removed  from the hearing itself. 
Unfortunately, for the actress the intimidation did not end here. Another voice could be heard singing the next tune, 'Meri Banno Ki Aayegi Baarat'.  Shocked by the disregard to the sanctity of the hearing and its members, the court moved to request the IT Department of the High Court to identify and issue a contempt notice with the help of Delhi Police if required.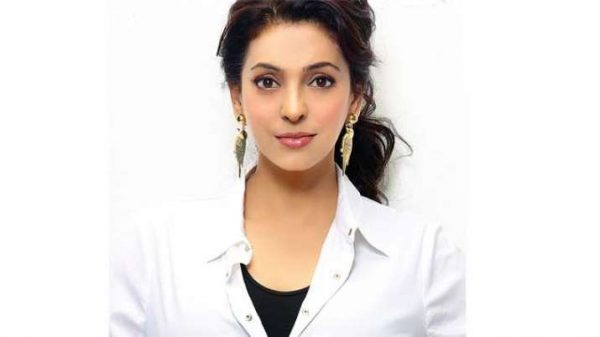 While the actress Juhi Chawla had invited people from social media, such behavior was not condoned and we are sure that whoever was responsible will be identified by the IT department of the High Court. Sessions need decorum and badgering a speaker or member of hearings is sure to incite some action from the police.