After Lucknow Girl, Delhi Girl Mercilessly Beats Up Cab Driver In The Middle Of The Road,Know Full Story Inside!!
A few months back, a girl named Priyadarshani in Lucknow mercilessly beaten up a cab driver in the middle of the road. The incident sparked as a massive debate online about how these days women take advantage of the fact that they are 'women' and get away from every controversy for just being a woman.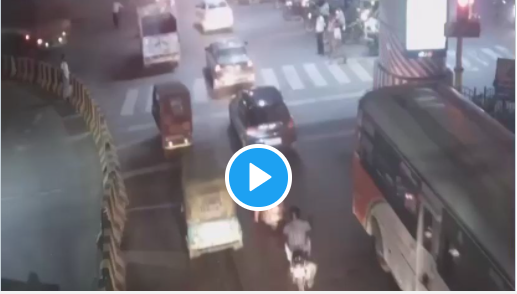 Girl beats up a cab driver
Now months after this controversy somehow went beneath the earth and off the internet yet again similar incident surfaced internet 2 days back, but this time it's not from Lucknow but from Delhi. According to sources, a girl was going by scooty with another girl in Kasturi Lal Anand Marg of West Patel Nagar Block-22. Due to the congestion on the road, the cab driver's car was also stuck there. When the cab driver did not give space to the woman, the woman in anger parked her scooty on the road itself and started abusing the cab driver. She took him out of the cab and during this time when people protested, she started abusing the people as well.
People out there recorded the video of this whole incident and posted the video on social media handles. According to Zee News, this video was recorded in the West Patel Nagar police station area where this girl was seen hitting the driver while holding his collar. The police are now trying to trace this girl.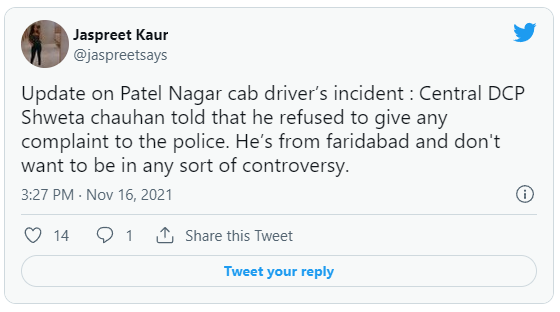 Girl beats up a cab driver
In this video, the girl was seen wearing a blue t-shirt and mask on her face with another girl and hitting the cab driver in the middle of the road, while many people are standing out there.
According to sources, the cab driver has refused to file a complaint against the girl as he doesn't want any controversy.