After Pulchritudinous Maharani Gayatri Devi, Meet The Most Beautiful Woman From Royalty!
India, true its glory, and eximious history, is a land of riches, and spiffing royal dynasties. In addition to the splendour they drown in and the beauties their palaces don, some are really close to the common man too.
With many Maharajas and Maharanis to boast about, the royalty stays true to its christening. They continue inspiring many designers of today for wedding ensembles, adding to the regal experience.
Some queens and kings are given higher importance in the modern times in comparison to their political counterparts. And one such lady from the privileged has caught the eyes of the famed Forbes magazine.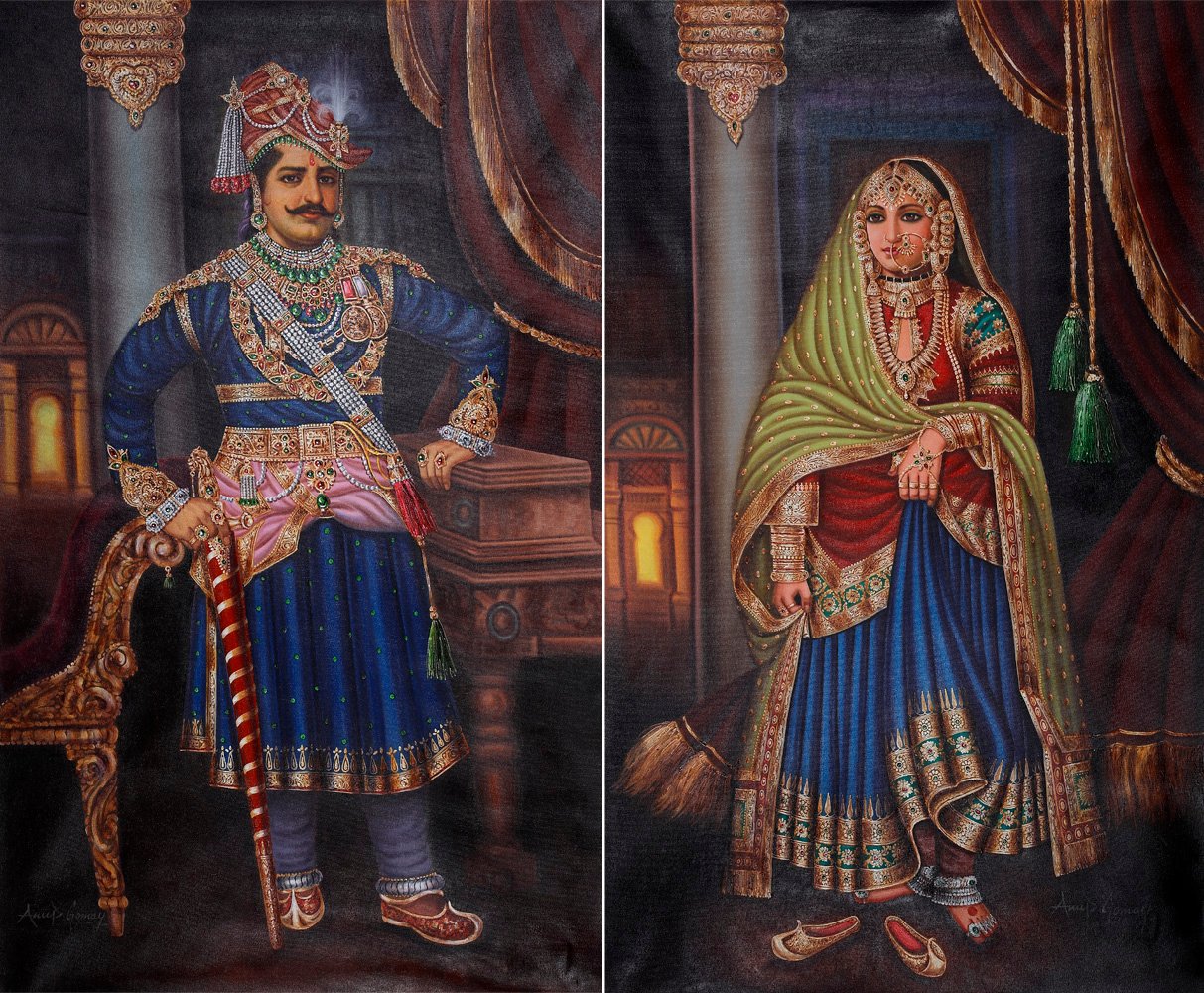 The woman is none other than Maharani Radhika Raje, the queen of Baroda, and the royal better half of Maharaja Simarjit Singh Rao Gaekwad.
Forbes declares her the most beautiful Maharani, while Millionaire Asia called her the 'Modern Royalty.'
The daughter of Maharajkumar Dr. Ranjitsinghji, Wakaner, she married Gaekwad in 2002. Royalty in birth, and regality in her in-law's house, the queen's family tree dictates eximious history.
She has a Masters degree in Indian History and before she married the Maharaja, she worked as a journalist for leading magazines and dailies.
The Interview With The Maharani : The Maharani shared her share of struggles inspite of being the olive branch of royalty. 'Although I was born in the Wakaner Royal Family, my life was anything but regal. Baba gave up his titular responsibilities to become an IAS officer. When Bhopal Gas Tragedy struck, we were there because of dad's posting. He could've lost his life, and yet he went ahead saving children. I was 6 that time.'
She remembers her father rather fondly, and with a pride glinting her eyes. 'That night, I learnt an important lesson: You can't expect things to change or move on their own without moving your finger. He stressed on that part a lot.'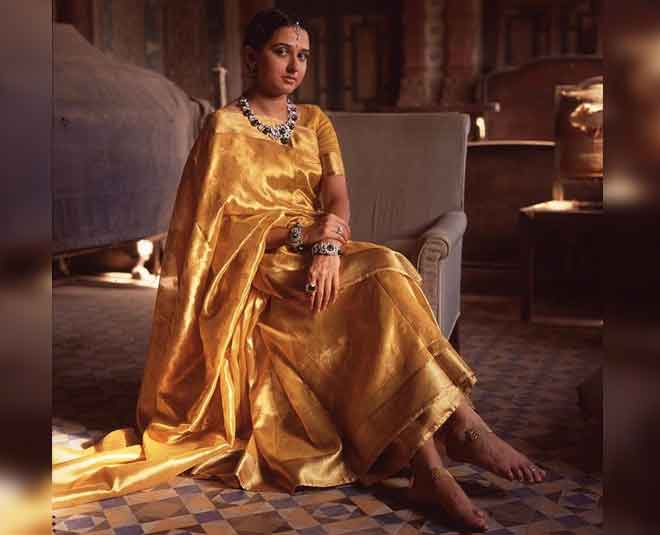 Talking about moving to Delhi with her family, she adds how her mum believed in making daughters independent and confident. 'With Maa's words, I preferred public transport, and wished the same treatment as any normal kid. Wakaner was different. Every time I visit that place, I'd be mused. I set foot there, and then my mind goes like, 'What's with all this attention getting thrown this way?',' she lets out a charming chuckle.
Moving forth, she talks about getting a job at The Indian Express soon after graduation. ' I also pursued my Masters. At 20, I was the first woman in the family to work; most of my cousins were married by 21! Working as a journalist, my timings were erratic.'
Marriage and Beyond: She smiles wide as a blush creeps to her face at the memory of her marriage. 'Maa and Baba were supportive, and when they went on a groom hunt, I was adamant to find someone independent and supportive. I met a few men before Simarjit, who obviously didn't work out. He was different.'
She chuckles. 'He agreed to let me pay, and in addition encouraged me for higher studies.'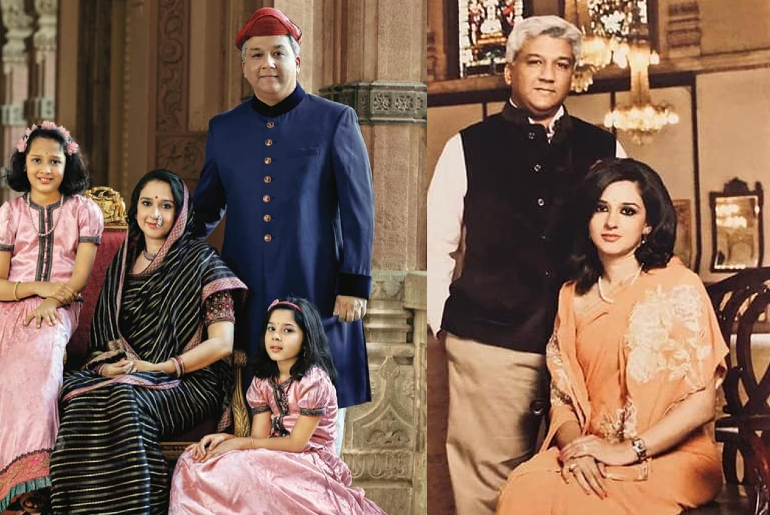 Talking about finding her call after marriage, she says, 'The palace had Ravi Varma paintings, so I thought, 'Why shouldn't I revive them?' Discussing with my mother-in-law ended with her gladly agreeing. This way, we could help weavers and artisans without work. The sarees were a hit, sold out all at once!'
She juggled this in the midst of motherhood.
Opinions On Royalty: 'Many believe royalty is all about wearing tiaras and posing to the public. Reality is far from the dreams. I've never accepted things on a platter–I've broken tradition, set my own boundaries, & I've done what was not expected of me. And that's the heirloom I'm passing down to my daughters–to choose the life that they want to live & have no regrets at all.'
She is a talented judge and a sucker for traditional fashion. Right now, she looks after the digitalisation of the palace.
The Famed Gaekwad Palace: The Gaekwad palace, aka The Lakshmivilas Palace, her home, is four times bigger and splendiferous in architecture and appearance than London's Buckingham Palace. It is 142 years old, and still standing tall. It has a zoo, and a golf course too!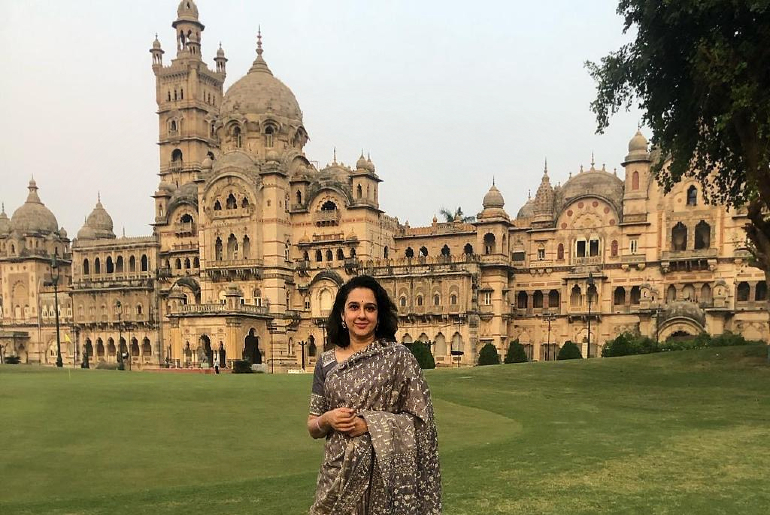 Marble from Rajasthan and Italy, Red Sandstone from Agra and Blue Trap Stone from Pune, the palace is eyesome. The clock tower is 300 feet in height and has a bell used rarely.
Plus, it also has the largest stain glasses than any other royalty.
Snippets about The Maharaja: Maharaja Simarjit Gaekwad is the current head of the illustrious Maratha Dynasty, the Gaekwads. A well-versed cricket player, he is a talented golfer too.
The palace is open to tourists for Rs 150 as an entry fee and to visit the museum, tourists have to pay an additional amount of Rs 60.