Akshay Kumar's Film 'Samrat Prithviraj' Is Set To Be released Today In Theatres- Read The Article Here!
New update on the screening of Akshay Kumar's film Samrat Prithviraj.
On the other hand, Akshay Kumar has reacted to the Gyanvapi controversy. These days, actor Akshay Kumar has also reacted to the Shivling found in Gyanvapi located on the premises of the temple of Kashi Vishwanath. He admitted that he looks like Shivling in appearance. remains the center of discussion. Social and political discussions are hot about it.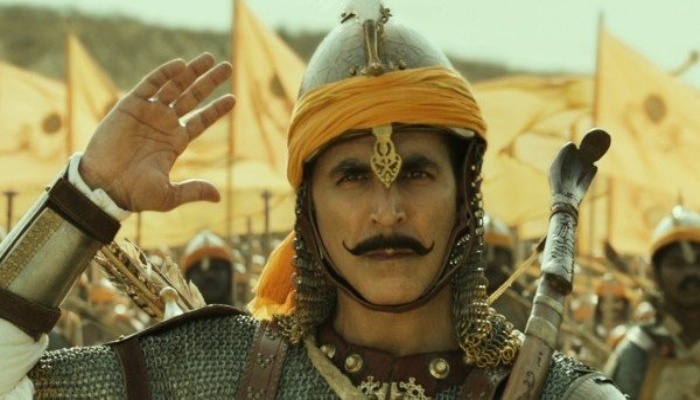 What is Gyanvapi Controversy?
There was a debate between Hindu and Muslim parties regarding Gyanvapi Mosque in Varanasi. Be it, the common man, politician, or social worker, everyone is giving their opinion on this debate. Bollywood celebs are also giving feedback on Gyanvapi Masjid. A few days ago, during the promotion of the film 'Dhaakad', Kangana Ranaut had reacted to the Gyapvapi Masjid. At the same time, Akshay Kumar has also jumped into the Shivling debate in the mosque.
Akshay Kumar recently went to Varanasi for the promotion of the film 'Samrat Prithviraj' with Manushi Chhillar and director Dr. Chandra Prakash Dwivedi. During this, he worshiped at Kashi Ghat and also immersed himself in the Ganges. Meanwhile, Akshay Kumar spoke on the Gyanvapi controversy in a special conversation with a media channel.
During this, when his anchor said – 'Discussions are going on that Aurangzeb demolished the temple in Kashi and built the Gyanvapi Mosque. There are also pictures of the premises, on which the court will decide, but no one is ready to accept the pictures which are there. In such a situation, not only is history being removed but our eyes are also being blindfolded. On the talk of the anchor, Akshay Kumar says- 'I believe that our government is our ASI and the judges will make the right decision.' After this, when Akshay was asked whether the thing seen in the viral video seems to be Shivling. In the new viral video of Gyanvapi, Akshay Kumar says- 'It takes Shivling to see'.