Amidst The News Of Divorce, Nick Jonas Shared A Romantic Photo With Wife Priyanka Chopra, The Actress Said This
Bollywood's 'Desi Girl' Priyanka Chopra and her husband Nick Jonas are in the news these days about the news of their divorce. Priyanka has removed husband Nick's surname 'Jonas' in front of her name on social media and since then it is being said that all is not well between Nick and Priyanka. However, Priyanka Chopra has proved these rumors wrong through a post. Apart from him, Nick Jonas has also shared a post amidst all these rumors in which he is showering love on his wife Priyanka Chopra.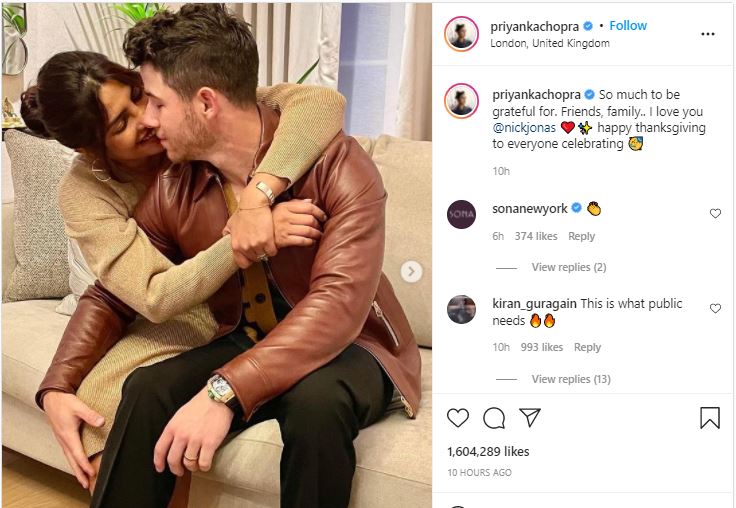 Priyanka Chopra is very active on social media. Now recently Priyanka Chopra has shared a romantic picture with husband Nick Jonas on the occasion of Thanksgiving Day. Both are sitting on the sofa in this pic. Priyanka Chopra is holding Nick Jonas in her arms, while Nick Jonas is also looking at Priyanka with great love. Sharing the picture, Priyanka Chopra wrote in the caption, 'There is so much for which I am grateful. Friend Family… I love you so much Nick Jonas. Happy Thanksgiving to all who are celebrating'.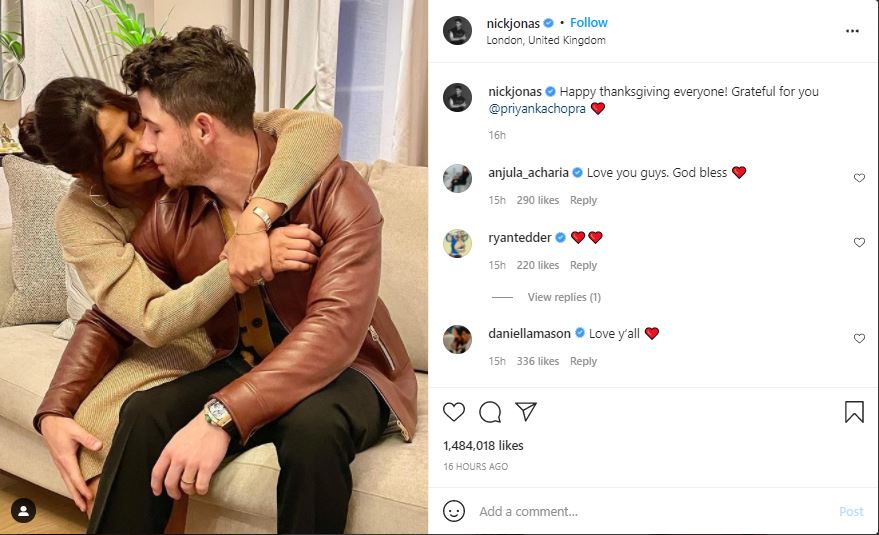 At the same time, Nick Jonas has also shared a photo with Priyanka. Along with this, he has also wished people a happy Thanksgiving. At the same time, seeing these pictures of Nick and Priyanka Chopra, their fans are also very happy. Commenting on these pictures, many social media users are writing that this is what they wanted to see. Commenting on a user, wrote, 'This is what the public wanted'. So on the other hand, many other users have also commented and expressed their happiness to see both of them together.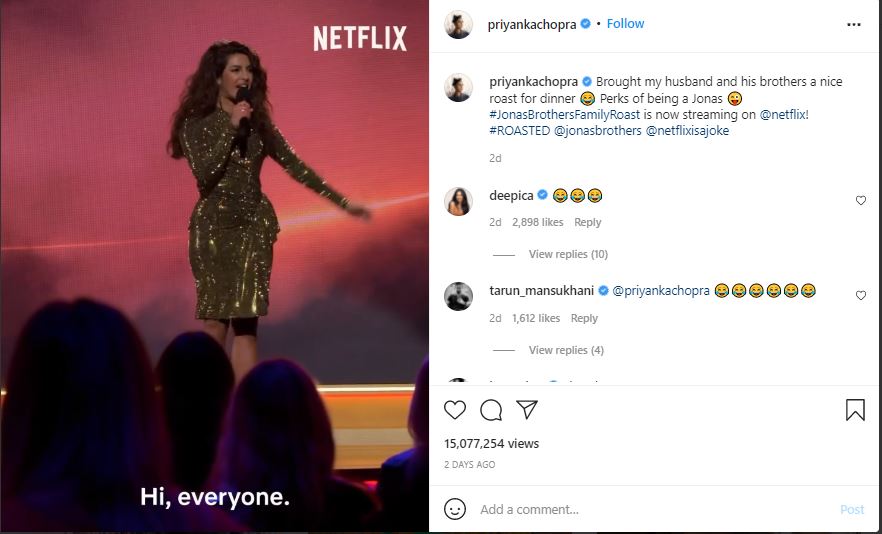 Earlier, a video of Priyanka Chopra surfaced, in which she is seen roasting her husband Nick Jonas. This video is from the Jonas Brothers show 'The Jonas Brothers Family Roast', in which Priyanka made fun of her husband. In this video Priyanka Chopra says that I am feeling very thrilled and proud that today I have come here to roast my husband Nick Jonas and his brother whose name I can't even remember. From fans to celebs have given their reaction on this video of Priyanka.