AMINU: Brand Products Review
We at Madaboutwellness tested AMINU  products on three women from different professions. The Brand is finest from Indian Subcontinent because of the ingredients quality, their potency, research invested in curating the products.
Founders: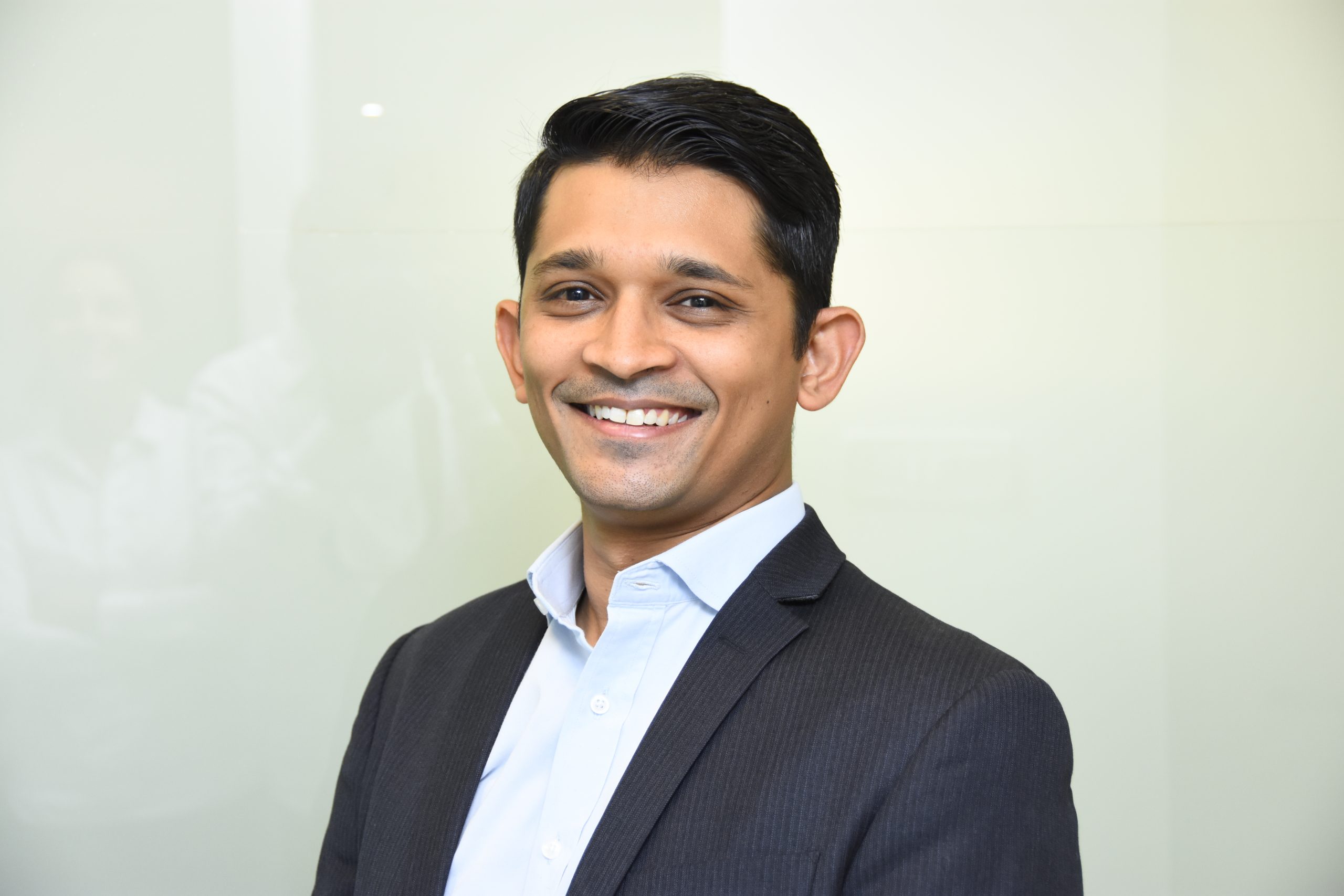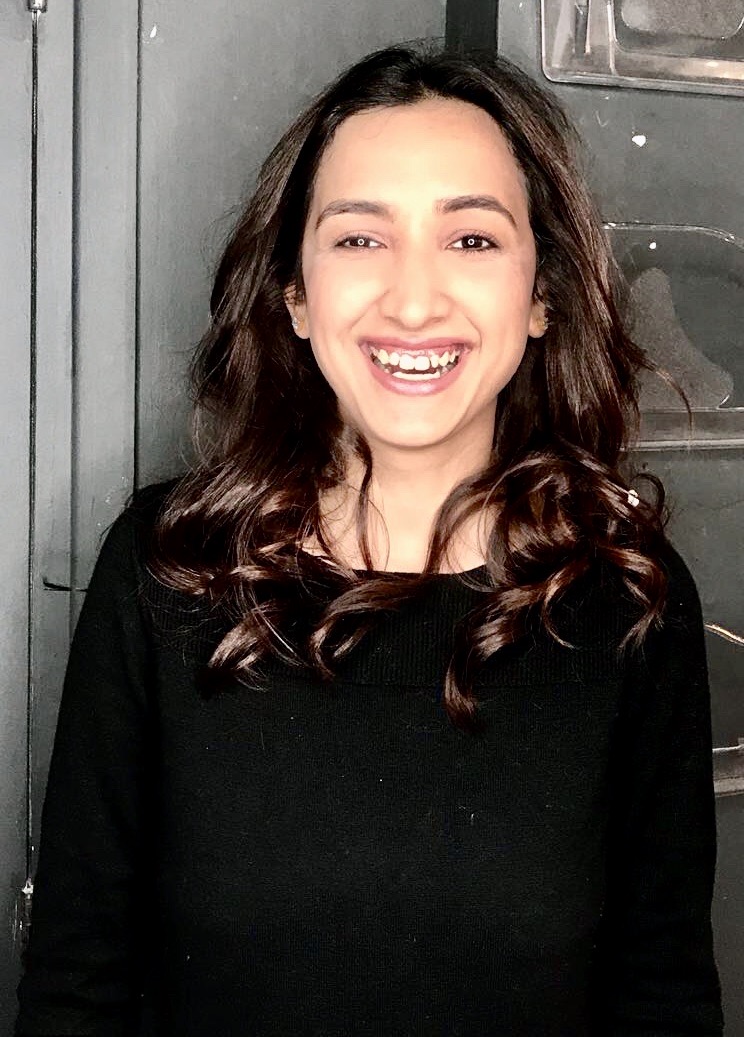 Aminu Key Features are–
Advanced Plant Science
Molecular Science
Active Marine-based Ingredients
Clinically Proven Actives
Cruelty-free & Vegan
Sustainable Packaging
100% Transparency
Cutting Edge Formulas & Technologies
Brand Promoters- Brainchild of Aman Mohunta, educated at IIT  & University of Chicago Booth School  and Prachi Bhandari , a trained cosmetologist at the highest level with a CIDESCO, CIBTAC & MASA LONDON,  Aminu has a wide range of cleansers, exfoliators, serums and oils, masks, Treatment creams.
The Founders took  1320 formulas, 11 months of trials with over 300 ingredients and without a single use of 5000 plus harsh commonly used ingredients in skincare industry, all researched with over 6 trips all over the world to create AMINU products delivered in  microplastic free bottles.
Shares Prachi , "Aminu products are  highly effective, driven by ancient Ayurvedic Phytochemistry, rich Botanical Pharmacology, technology driven with  extremely concentrated plant antioxidants, anti inflammatory omegas, cell communicating peptides, intelligent  collagen boosters, botanical oils and extracts, minerals, marine biotechnology and engergising vitamins,  intellgient nutrients backed by clinical trials, dermatologists and  research.
BRAND USP– Everything happens at a cellular level from ageing, hyper-pigmentation, dryness and even acne . AMINU is a luxurious line of holistic, high-performance skin care that incorporates molecular science, sustainably grown botanicals, marine ingredients, essential vitamins, pre-pro-post-biotics, essential oils, amino-acids, fruit AHA's, energizing minerals, peptides and are powered with advanced technologies and skin science for gorgeous skin. They work to boost the skin's inherent abilities to repair itself, grow healthy cells and combat environmental and internal stressors.
Products Reviewed-
AHA POWER PEEL
It is a Star Product excellent for instant facial. Use once  a week.  97% of the total  ingredients are of natural origin that includes free glycolic acid to instantly revitalize the  dull, congested, sun-damaged skin. Also gives more youthful appearance because of the copper rich malachite. AHAs with minerals  boost cellular turnover and metabolism. Potent antioxidants with amino-acids brighten the complexion and prevent environmental damage.
Key Ingredients—  It has  High Therapeutic AHAs, cocktail of energising amino acids, Hyaluronic Acid, Vitamin E, Muti-active Minerals, African Liquid Stone Extract and others.
Skin Goals – Brightening, Anti-aging, Energizing, Hydrating, Acne-clearing
Price- 2300INR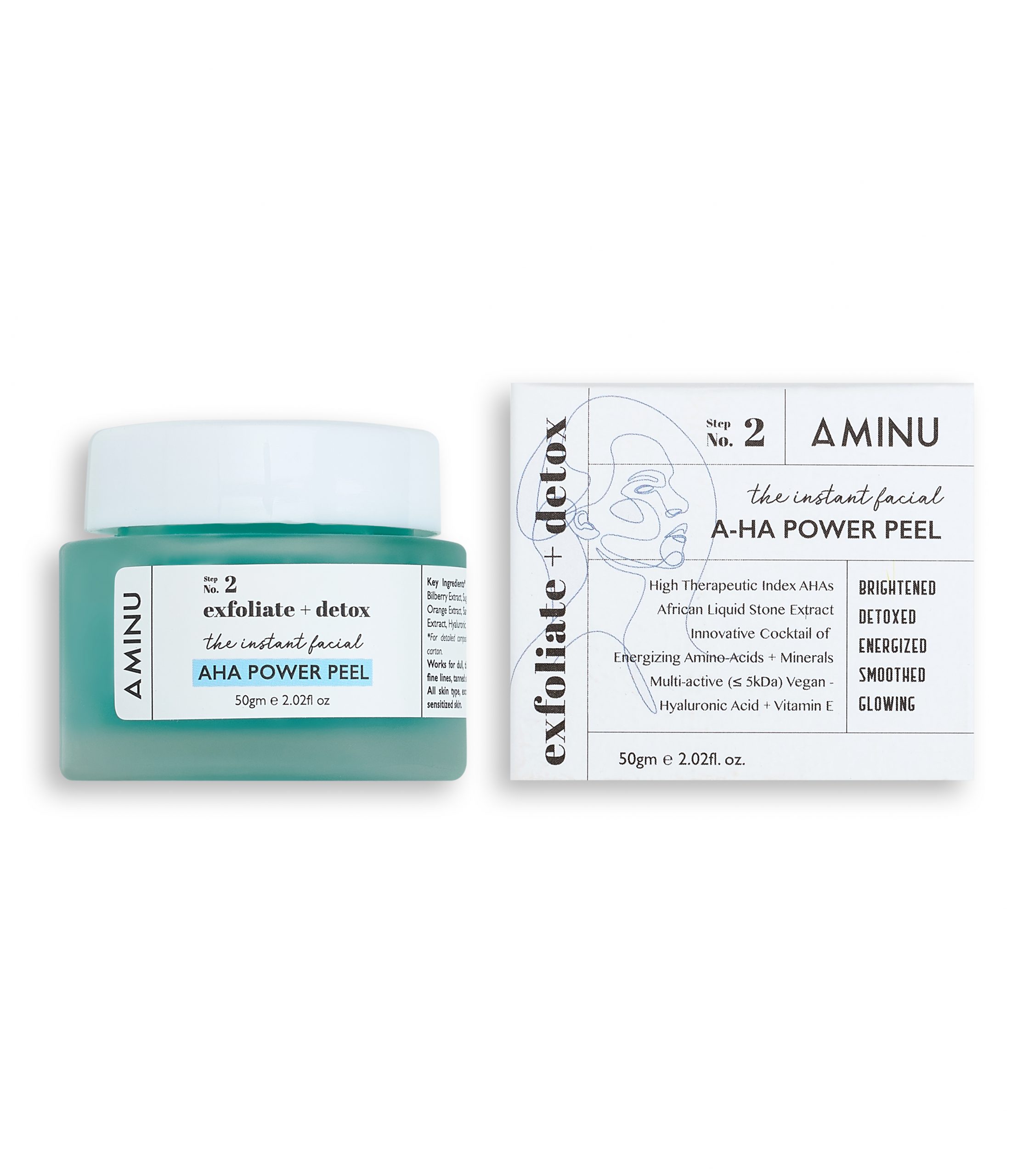 Aminu Cream Cleanser
Best Face cleanser every applied on my skin. This luxurious Cream Cleanser  replenishes the skin's moisture, gives natural glow. It also prevents premature aging .  This creamy texture goes with both acne Prone or sensitive skin type.  Packed with  Omegas 6 & 9 and vitamin E,  it has  93%  of total ingredients  from natural origin. I did not need a cream post the nourishing cleansing.
Key Ingredient –  3D Hydration with Natural Sugar Complex, Gentle Apple Amino Acid Wash, Phyto Nutrients Rich Seed Oils, Traditional Myrrh Resin & Frankincense, Soothing Botanical Complex, Vit E, Natural Polysachaarides
Skin Goals – Cleansing, Hydrating, Brightening, Replenish
Price- –  1750 INR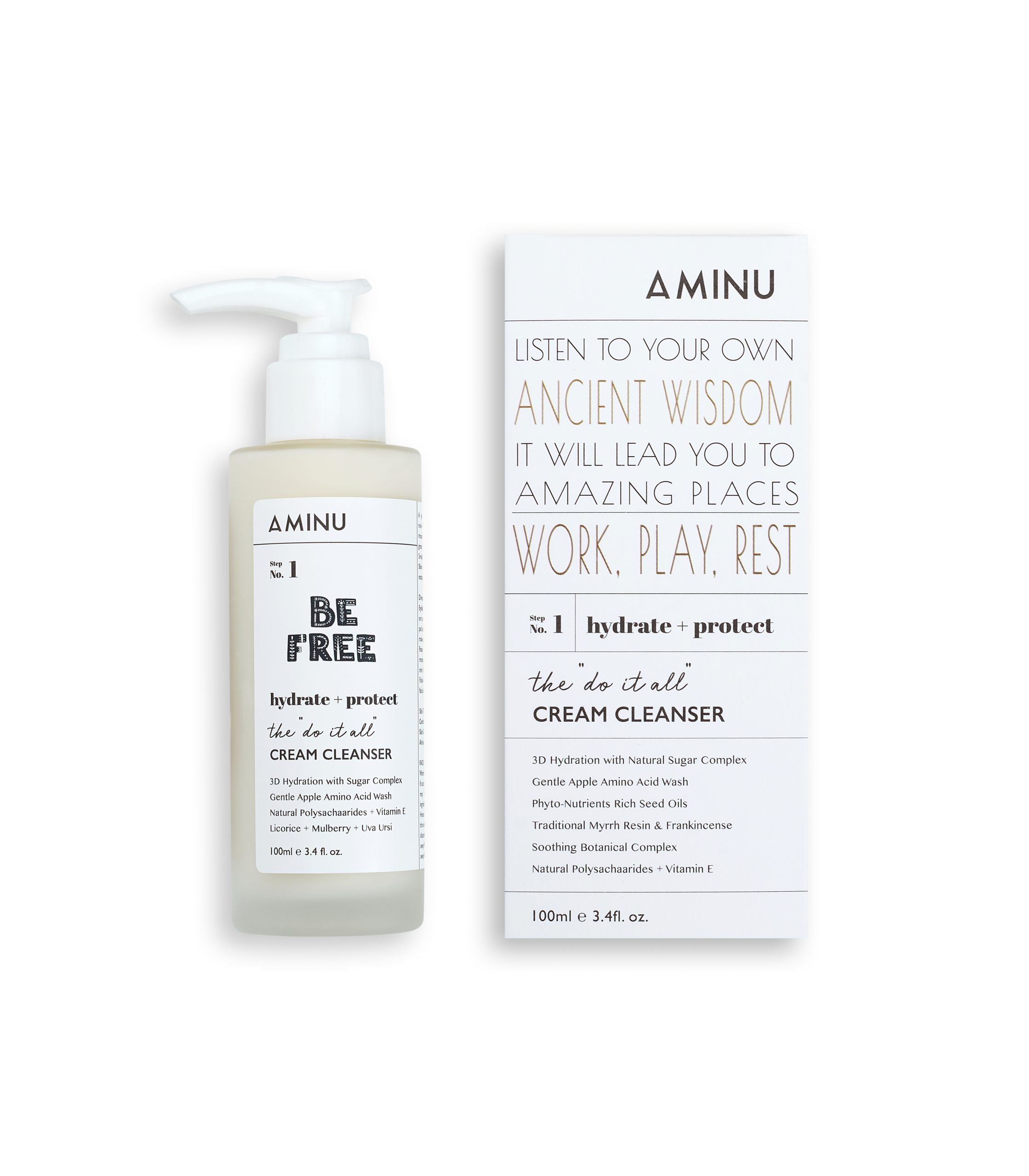 Aminu the Microdermabrasion Face Scrub
The only Face Scrub that does  Microdermabrasion, Skin Polishing  work on the skin after scrubbing besides exfoliating and renewal of the skin.  It has 99% of the total ingredients   of natural origin.  Fine Himalayan salt in a base of rich moisturising oils POLISH your facial skin. It has Perfect texture for scrubbing away rough, dull skin and nourishing it too. Improves the look of dull skin, fine lines, acne, scars, uneven tone, blemishes and pore size. Also helps reduce blackheads and flaky skin. Also perfect face scrub to use before a party/event makeup.
Key Ingredients – Mineral-rich Himalayan Pink Salt, Phyto-Nutrient Herb
Macerated Oil, Fragrant Tahitian Monoi, Oil, Vitamin F-rich Prickly Pear,
Essential Fatty Acids + Natural Vitamin E.
Skin Goals – Polishing, Brightening, Hydrating, GLowing, Energizing
Price- 1450 INR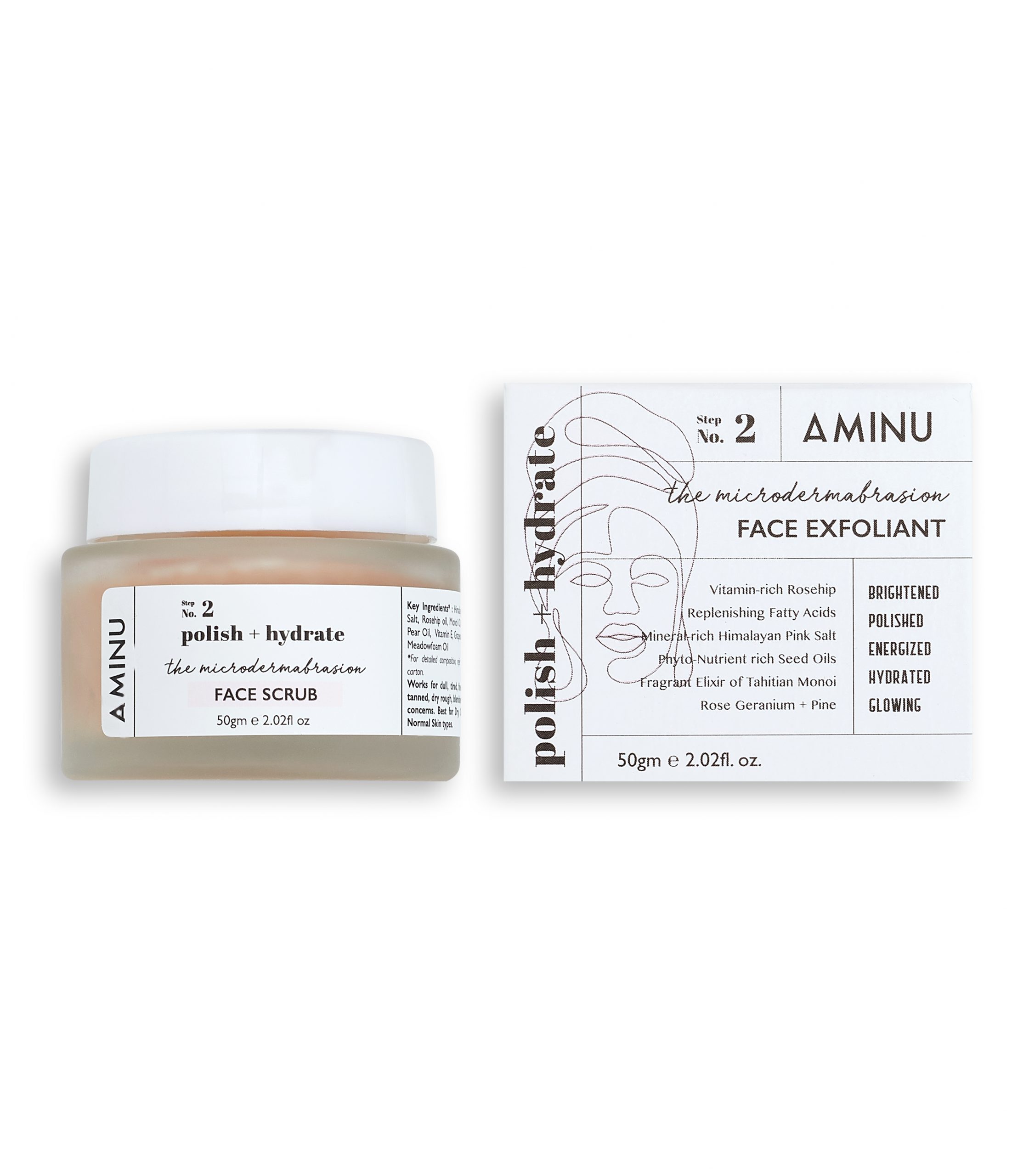 AMINU NIGHT REPAIR CREAM —– It is a wonder Night repair that must have been stolen from Cleopatra basket. It is packed with most expensive and rate Natural AHAs, antioxidant-rich Australian superfruits to brighten the skin. This rich, creamy consistency reduces signs of dark spots, uneven skin tone & texture & truly rejuvenates the skin overnight on first application. It has a soothing floral note with Low molecular hyaluronic acid to soothe & hydrate skin while you sleep.
Key Ingredients– Micro filtered Blue Green algae, pure Bakuchiol , Australian Caviar Lime Kakadu Plum, Hyaluronic Acid,  Canadian Rumex.
Price- 2650 INR.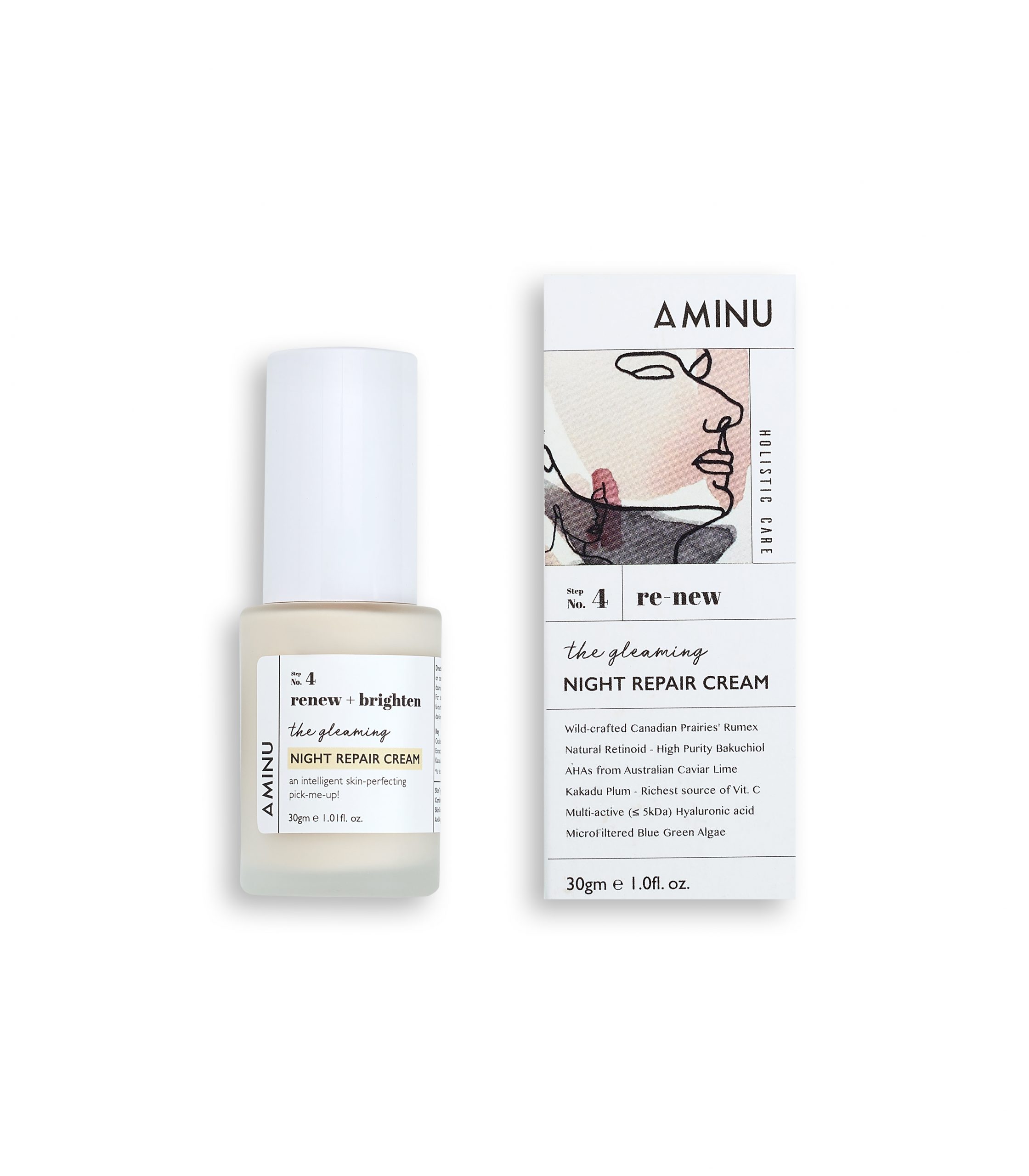 BIO RETINOL CREAM- This is the finest anti aging Retinol cream in the market, recommended and tried on a celebrity dermatologist in our team. Revives aging skin & cell regeneration without adverse effects. It is crafted with a healthy dose of plant extracted omegas, vitamins, antioxidants, potent cosmeceuticals & top-of-the-line green chemistry based natural retinoids.  It is nourishing without being greasy, penetrates quickly into the skin, improves elasticity, stimulates blood circulation  and helps smooth fine lines.
Key Ingredients– Bakuchiol, Collagen Amino Acids, Micro Filtered Blue Algae, , Multi Active Hyaluranic Acid, Phytol Rich Amazonian Bidens Pilosa.
Price- 2850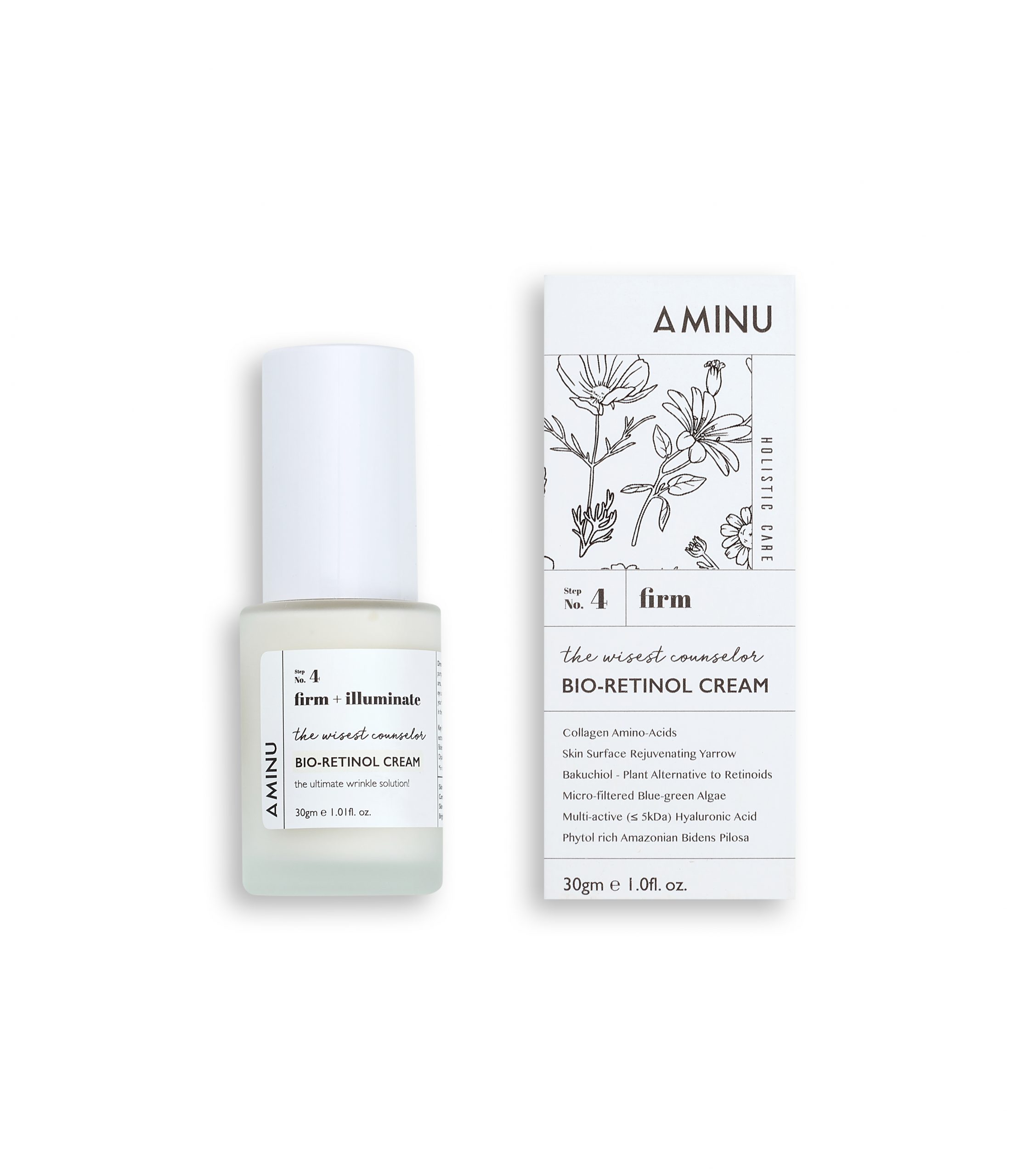 Aminu products restore, rebalance and protect the skin from within. They work to boost the skin's inherent abilities to repair itself, grow healthy cells and combat environmental and internal stressors.
Reach us at: www.aminu.life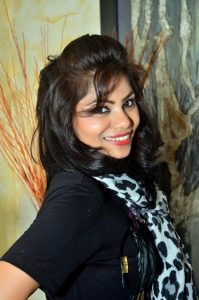 By Khushboo Jain
Wellness Advocate, Founder of Madaboutwellness
@khushboojainwellness (Instgram)    khushboojainwellness (Facebook)  Read more…