An Open Letter To All Single Moms Out There On Father's Day
To all the single moms on Father's Day,
Mom, I love you for all the days of the year, no matter what day it is. But, today I think I should write to you to celebrate all the ordeals you took to nurture your kids to be beautiful human beings of today.
Cheers!  HAPPY FATHER'S DAY, MOM.
A single mother in your early 30's left with a daughter to raise, you probably didn't think this was coming up. No one knows their destiny. Neither did you know? Also,  I too didn't know it then, the column asking to fill in my father's name would always remain empty. Of late, as both of us grew up, we came to know sometimes, things don't turn the way we want them to happen.
Insecurity and inhibition could never get absorbed and affect our life. I could not let you fall apart and wanted to take care of you as much you were there for me. Finally, the day I had written down your name for both the columns asking mother and father names, I knew I did the right thing.                 
You were both my mother and father. Hereby, I have seen you struggling with time managing household chores as well as job and meetings. At the least, you too had a social life to rescue you from the insanity of the space. But, at the end of the day, I have seen people judging and questioning your abilities. All you would do was- smile and ignore. I would be furious sometimes thinking why you didn't ever reach. Years, later I found an answer in myself. The person I am is the greatest answer of all the way you brought me up. You would always say –
'Be a better human being.'
On this day, along with you, I would like to honor all single moms out there. This letter is my way of saying that all of the hard work you have put in just to make a family work is noticed. You are one of the strongest women out there, who has no expectations. Just know that from helping me to do with my homework to attending salon sessions together, I have loved you all my life.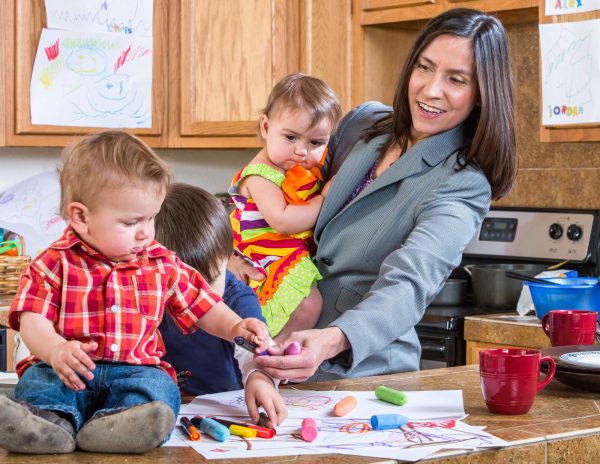 It's ok to mess up every once in a while. No one is perfect, you say it yourself. Coming down to you, you will always have me even if you someday falter down your steps. I have learned from you one of the biggest lessons of life- No matter what, life is all about bouncing back up again.
Thank you is too less a word to send my gratitude. I love you would do the justice. Also, sending love to all mothers out there who have taken up the role of the fathers as well. All the work you have put in, all the love you ushered, all of life that you sacrificed cant be measured. Deep down the heart, not only do we celebrate great fathers around the world, but we celebrate you too.
Sincerely,
A better Human being raised by you.