Ankita Lokhande Gets Romantic While Wearing A Ring To Vicky Jain; Song Of Sushant's Film Plays In The Background
Ankita Lokhande and Vicky Jain got engaged with pomp in a hotel in Mumbai yesterday. All the big celebrities of the TV world attended the engagement of both. To make the engagement memorable, the title song of Sushant Singh Rajput's film Raabta was played in the background when Ankita wore the ring to Vicky on stage.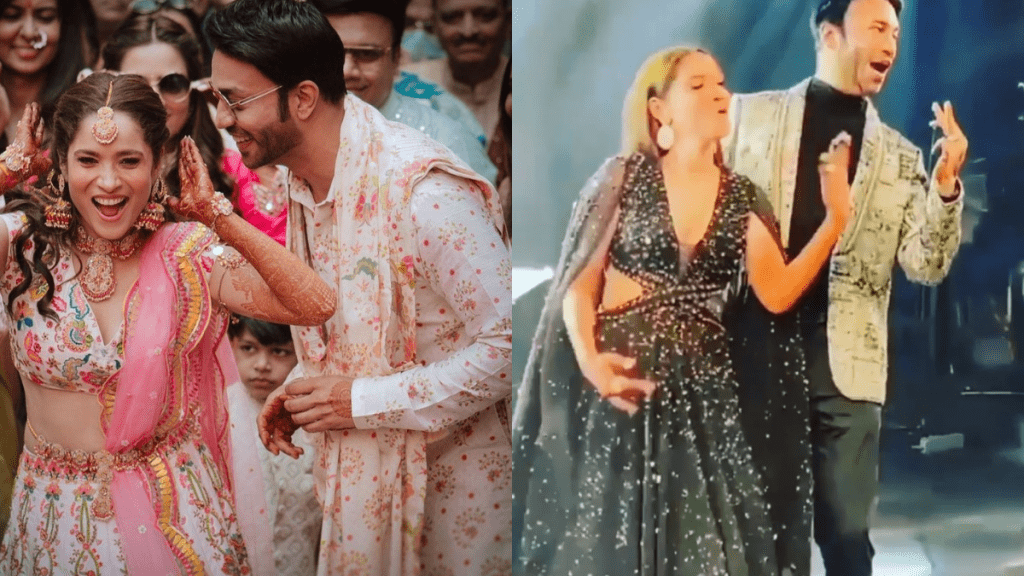 In her engagement, Ankita is seen in a blue gown, while Vicky Jain is also the first to match her clothes. It can be seen in the video that as soon as Vicky put the ring on Ankita, Ankita kissed him on the stage itself. Before the engagement party, Ankita and Vicky also had a lot of fun in the Mehndi Ceremony, whose videos and photos have surfaced.
Ankita herself shared pictures of her sangeet and mehendi with fans on social media. Vicky was seen dancing with his future bride in his lap. Earlier, Ankita shared a video on her social media account. This was the video of Ankita and Vicky's pre-wedding shoot. In the shared video, this couple was seen in a very romantic style.
Actress Ankita Lokhande and businessman Vicky Jain are all set to tie the knot on December 14 at the Grand Hyatt Hotel in Mumbai. In this marriage to be held on December 14, only some close friends and family members of both will attend.
Their love story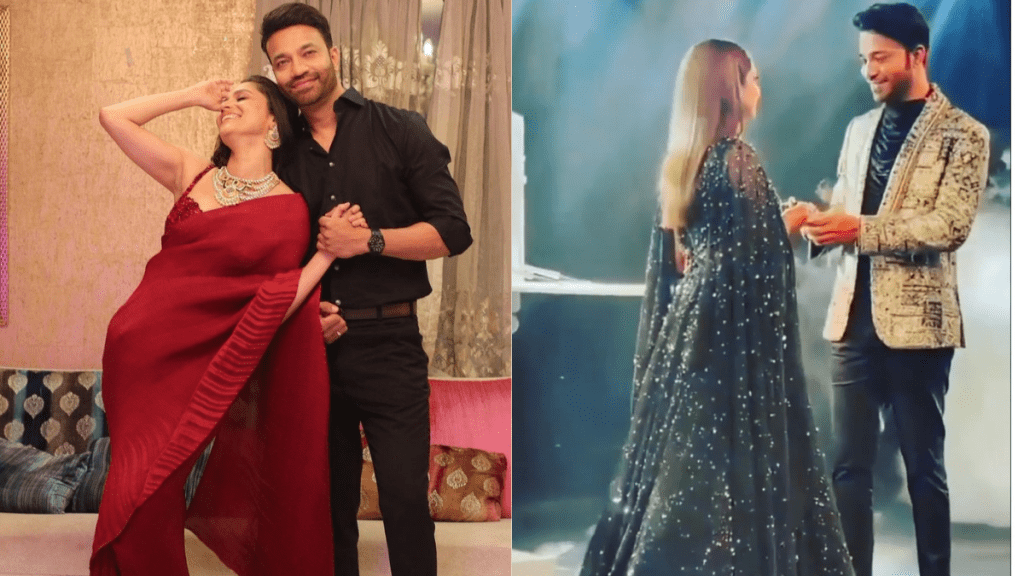 Sushant Singh Rajput and Ankita Lokhande had an unrequited love. Their relationship broke up after a long relationship of 6 years. After this, Vicky Jain's entry into the life of Ankita Lokhande stopped. After the breakup with Sushant Singh Rajput, Vicky Jain gave courage to actress Ankit Lokhande and love came again in his life.
Ankita Lokhande and Vicky Jain met through a common friend. Later on, both of them also became good friends. Now they are going to be together forever.