Anna Duggar Prays For Her Husband's Release In Child Pornography Case
Anna Duggar, the pregnant mother of six was spotted for the first time since the arrest of her husband.
Her husband Josh Duggar was arrested by the cops in late April this year due to the charges of Child Pornography. After his arrest, Anna was not much seen outside, although, she was seen with her husband outside the courthouse wearing a smile on her face.
Given the complicated situation when Josh is having just one hearing left, and during which the judge seemed to be denying his request of dismissing the case, Anna was seen smirking. There were allegations against her husband Josh Duggar, a former reality show star ogling footage of an 18-month-old child getting raped. Now he will be staring at long 40 years in prison if found guilty.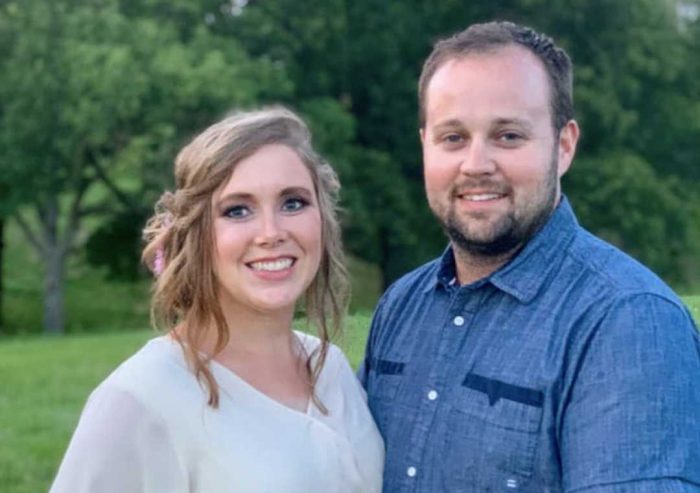 An insider stated, "Anna is convinced Josh will be a free man soon and be able to raise their kids. She should be worried she's going to be alone with seven children, but she isn't". This is not the first time that people have been hearing such weird chatter. Around every account that came across, Anna Duggar has done everything but shunning Josh amid the mounting legal woes.
6th May was Josh's first hearing, which took place just a week after Josh got arrested, Anna Duggar was forced to reside with the guardians appointed by the court. He is not even permitted to be near his children without the supervision of an adult as all his children are under the age of 12.
Anna Duggar is also accused of downloading sexually graphic material that involved a line-up of minors. According to some sources, she has been spending most of the nights in bed with her husband at an alternative house, and in the process allegedly abandoned her children.
Currently, Josh Duggar is on home confinement until his trial on 30th November, where he is living with third-party custodians named Maria Reber and LaCount, old friends of the family.