Thappad was indeed one of the most successful movies in Bollywood and a movie that was set to break the stereotypical patriarchal thinking. The movie was loved by everyone and won a lot of accolades. However, the director of the movie Anubhav Sinha has decided to quit Bollywood owing to all the things that are happening around. He seems to have gotten fed up with everything and had no other option but to tweet his resignation.
Taking to his twitter handle, Anubhav Sinha wrote, "ENOUGH!!! I hereby resign from Bollywood. Whatever the fu*k that means." In his tweet, Anubhav Sinha said, "Enough," and expressed his fury revealing exactly how fed up he is of everything going around. Check out the tweet:

In another tweets, Mr Sinha wrote, "Bollywood was, Hindi films will." Apart from resigning as a member of Bollywood, Anubhav Sinha also changed the name of his official Twitter handle from 'Anubhav Sinha' to 'Anubhav Sinha (Not Bollywood)' and also shared a picture as proof.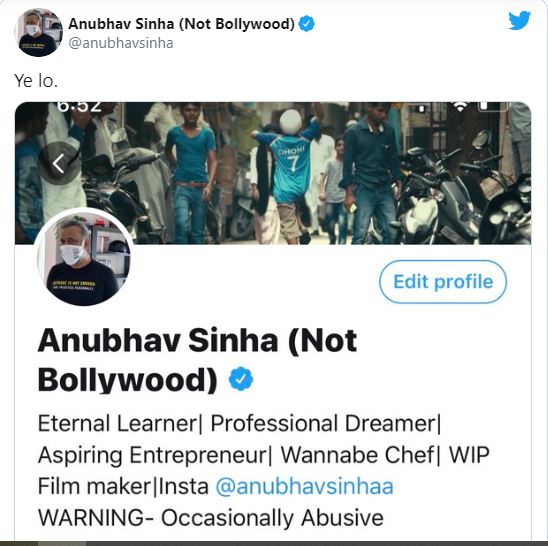 Soon, fellow filmmakers Sudhir Mishra and Hansal Mehta came to support Anubhav Sinha. "Bollywood chhodo (quit Bollywood)," tweeted Mr Mishra, to which, Hansal Mehta replied: "Chhor diya (have quit). It never existed in the first place."