Arjun Kapoor Lauds Neeraj Chopra For Battling Obesity, Calls Him An Inspiration
For the past several days, the echo of the Tokyo Olympics is being heard all around. Recently, India's javelin thrower Neeraj Chopra created history by winning the gold medal in the Olympics. He has won India a gold medal in the Olympics after almost 13 years. On this historic victory of his, the whole country is rejoicing with joy and everyone is congratulating him. Along with PM Modi, many film stars also wished Neeraj his victory. Now actor Arjun Kapoor has a heart-touching thing for Neeraj.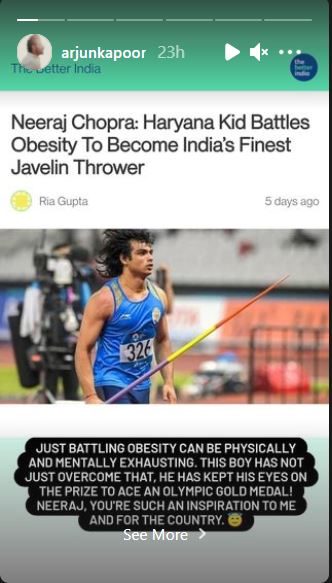 There was a time when Arjun Kapoor was 140 kg, later he reduced his weight by 50 kg without any surgery. A similar story is also of Neeraj Chopra, who won the gold medal in Tokyo Olympics. Actually, when Neeraj was 12 years old, his weight had reached 90 kg. It is not normal for anyone to gain so much weight at such a young age. Later Neeraj decided to make himself fit and today the result is in front of everyone. In such a situation, Arjun Kapoor has written a special note for Neeraj. Arjun writes from his Instagram account, 'Facing with obesity is physically and mentally exhausting. This boy (Neeraj Chopra) not only emerged from it but also won a gold medal for the country. Neeraj you are an inspiration for me and the entire country.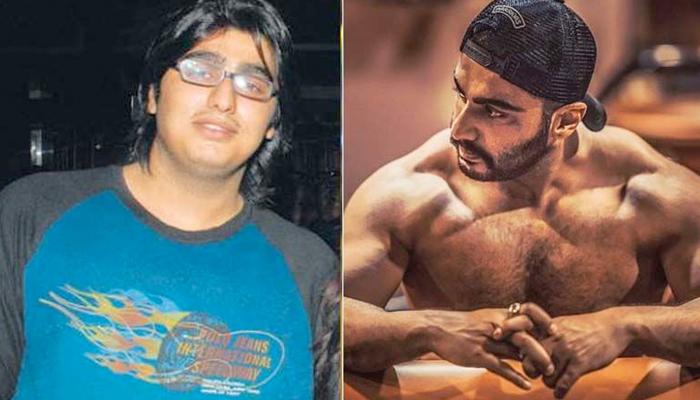 Due to obesity, Arjun never even thought of becoming a hero. Arjun used to work as an assistant director before working in films. Recently, Arjun also made a post about his weight loss journey. Arjun had shared a picture in which he was looking very fat on one side and fit on the other. Arjun had written, 'Earlier I was very fat, very upset, no no this is not one of those posts. Just want to say that I love every chapter of my life. In those days and even now, I have always been the way I am. I celebrate every moment. Like everyone else, I am also working to move forward.