Arjun Kapoor Teases Alia Bhatt After Visiting Taj Mahal With Ranbir Kapoor, Alia Reacts Like This!
Bollywood's bubbly actress Alia Bhatt and Ranbir Kapoor is one of the most talked-about couples in Bollywood. Both of them are currently in a relationship and at this time they are Both have been in the headlines for their marriage and are often spotted together in many places.
Before this week, Alia Bhatt and Ranbir Kapoor went to Agra for the wedding of filmmaker Luv Ranjan. During this, Ranbir and Arjun Kapoor went to visit the Taj Mahal together, but Alia did not go with them. Now, Arjun Kapoor shared a picture of the Taj Mahal on his Instagram and wrote a teasing caption to Alia to which Alia gave him a funny answer.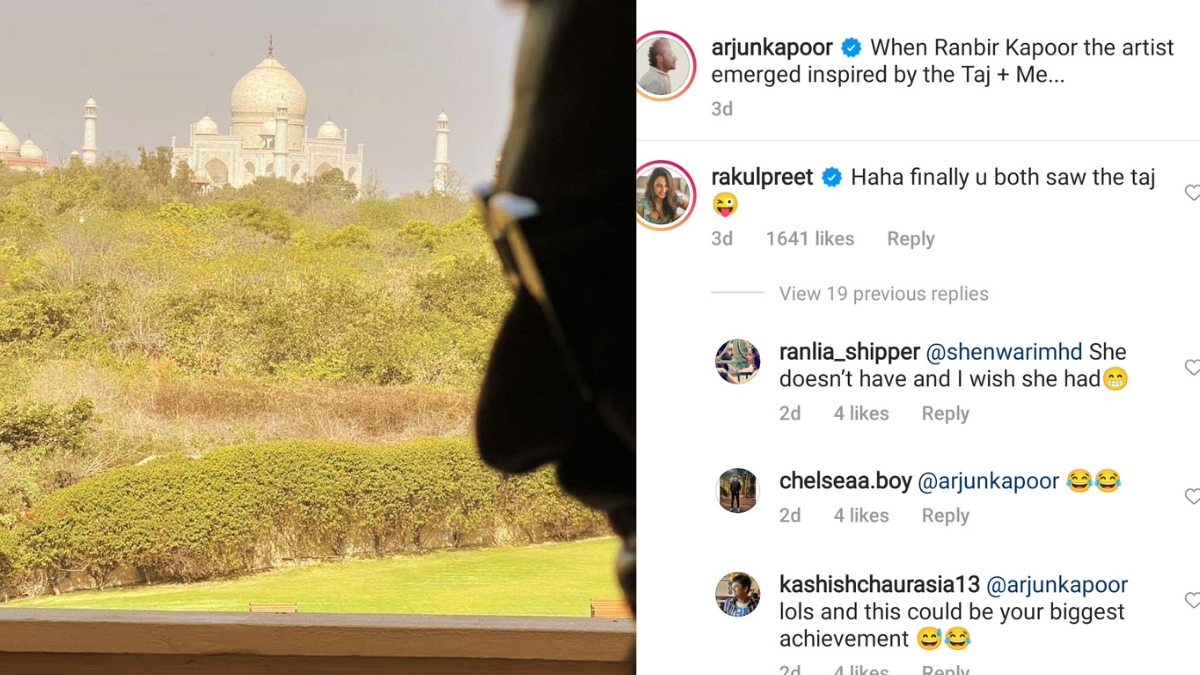 Arjun Kapoor posted a picture in which he wrote, "When Ranbir Kapoor was inspired by the artist Taj + Me…" Arjun Kapoor also tagged Alia Bhatt in this post. Yes, apparently this post was made to tease her.
Responding to this, Rakul Preet Singh commented, "Haha finally you both saw the Taj." To this Arjun Kapoor replied, "Rakul Preet yes, he saw it with me first instead of going with Alia (laughing emoji)." Fans were also seen reacting fiercely to this post of Arjun.
Replying to news agency ANI, when asked about Ranbir's picture of the Taj Mahal during a recent interview and whether the couple is planning to see it anytime? Alia replied to this, "Hahaha… Arjun is a cartoon. Ranbir is back now and as of now, there are no plans to visit the Taj Mahal… but I really like that picture. It's very cute."
If we talk about the work front of Alia Bhatt, she is currently in constant discussion about her upcoming film Gangubai, this film will be released in theatres on February 25. Also, Alia and Ranbir Kapoor are also going to be seen in the film Brahmastra.