Arjun Kapoor's Sister Anshula Shared A Picture Of Body Transformation, Said- "I Have Flaws, But .."
Bollywood actor Arjun Kapoor and his sister Anshula Kapoor are included in the list of favorite star kids of Bollywood. Both the siblings are very active on social media and often share their views with their fans. Recently, Anshula Kapoor has shared an emotional note by sharing a post on her official Instagram handle. Her fans are shocked after seeing this emotional Anshula's post.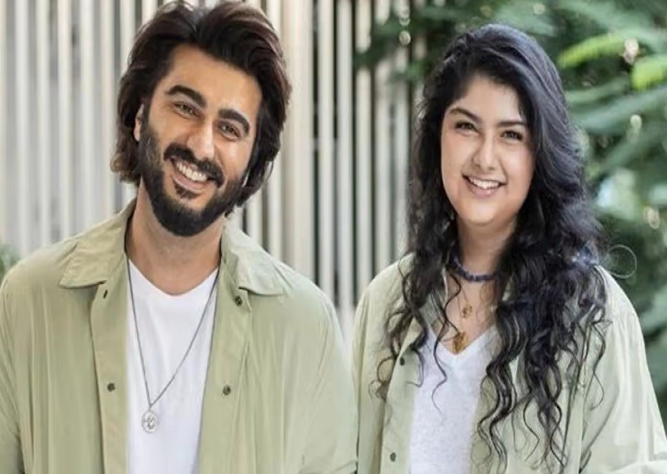 Arjun and Anshula
Anshula has lost a lot of weight. She has worked a lot on her fitness for the last two years. This transformation of Anshula is visible in the pictures shared by her. Sharing a photo from the gym routine, Anshula writes, "Today being healthy for me means more than just looking at myself in the mirror."
Anshula further wrote, "I took the first step towards making myself healthy when I noticed that my mental health was not good. Before I started working on anything else, I started noticing that What I am eating is going inside my body and in the same manner it will turn out. This was the most uncomfortable and difficult thing for me. After so much uncertainty, fear, setbacks, self-doubt, I realized that I should seek therapy. And thus began my treatment "
Anshula Kapoor
Anshula says, "it has been a long journey of 2 years, and I am still in progress. It took me a long time to realize the thing that my self-worth had nothing to do with my body shape. I realized that I was not going to get any benefit by cursing my imperfections. I am still learning to love myself. I am accepting my flaws. Life is too short to live."
Anshula says, "I admit that I have many flaws, but I am worth it." Commenting on this post of Anshula, Janhvi Kapoor appreciated her transformation. Shanaya Kapoor made a heart emoji and Huma Qureshi wrote 'sexy'.