B Subhash's Wife, The Producer, And Writer Of Disco Dancer Is Admitted To The Hospital.
B. Subhash, the producer, and songwriter of Disco Dancer had a huge hit with this song. Today, his wife, Tilottimma, is hospitalized and struggling to live her life. The patient is admitted to Mumbai's Kokilaben Dhirubhai Ambani Hospital and is struggling with her life because of intestinal lung disease.
According to the plea posted by Subhash's daughter, Shweta, their family has done its best to collect 3 crores for medical requirements. Shweta has urged people to donate money for the treatment of her mother through online means. She pleaded through Ketto for her mother's treatment and wrote, "Each contribution is important."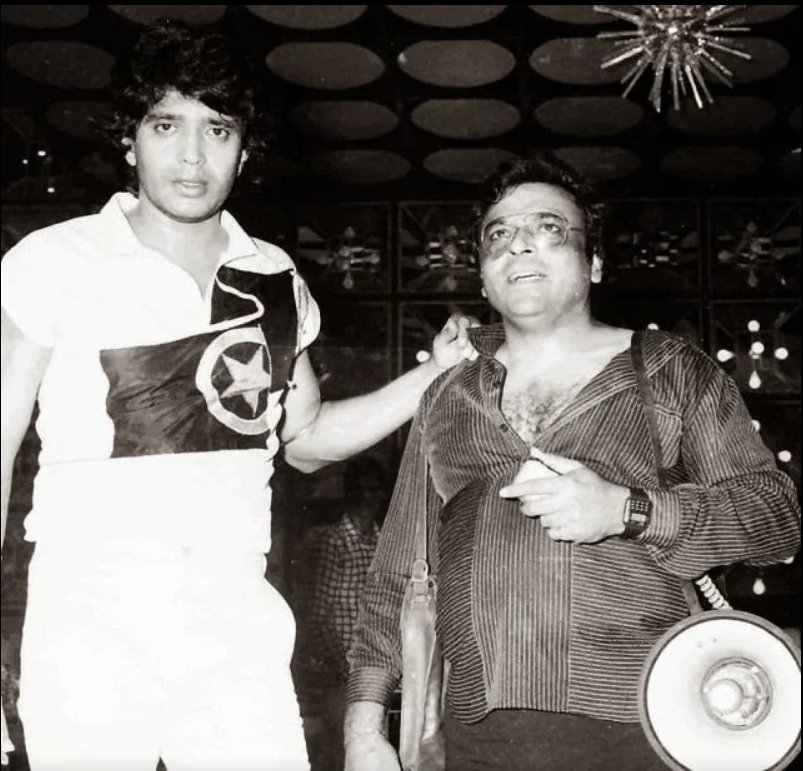 Within no time, that online post helped gain Shweta Rs 13,500.
In conversation with B. Subhash, he confirmed the online updates about his family. Before the pandemic, the producer had signed a contract with a Hollywood production company. The contract was done to remake Disco Dancer with a new cast in Los Angeles. He further said, "But after the pandemic, the project was dropped, leaving me nowhere."
Taking account of inflation, Disco Dancer was released in 1982, starring Mithun Chakraborty and Rajesh Khanna in guest appearances. The song had a busting score by Bappi Lahiri and had a higher collection than Sholay. It was later outranked by Hum Aapke Hain Koun, released in 1994.
The Disco Dancer was highly appreciated by youngsters and became a craze among the youth of the Soviet Union. Talking about B Subhash, he has won the heart of the audience with 18 films. The films include Disco Dancer, Kasam Paida Kare Wale Ki(1984), Adventures of Tarzan(1985), Aandhi Toofan(1985), and Dance(1987).
While discussing his wife, the producer told her that she had been on dialysis due to a kidney ailment for the last five years. He further said, "Things got complicated, and although she returned home, her condition has deteriorated drastically,". He explained, "The family is trying to do its utmost in the circumstances, but we find ourselves helpless."
The veteran producer asked, "Don't the producer and director associations of Bollywood have a support system? They should automatically insure the families with regular membership fees. There should be a proof cell in the associations for such emergencies to save lives. I am sure there are some reserved funds, and all of us need to help out a filmmaker who has given his life to the film industry."
Later, Subhash said, "I don't think it would be practical to approach any association right now. At most, they would be able to give us a meager sum only. That is why my daughter has appealed for contributions online."
Concluding his statement, Subhash said, "It was always my dream to make a film in Hollywood. Now one can't dream anymore. Family comes above all."