Thai Healing is a draw. Sawadhee Traditional Thai Spa in Vasant Kunj is an impressive Thai Retreat which aims to heal you with stunning techniques. Acquiring its name from traditional Thai greeting, this ultra-urban city spa is a holistic planet. Nestled in cosy greens, four floors of 5000 Sqft dedicated outfit comes with winning amenities. Tranquil corridors lead to 7 private spa suites, of which 2 are specially designed for couples, replete with a private Jacuzzi.
The Swadhee menu is a stimulating Thai-rage.
Each therapy at Sawadhee Traditional Thai Spa is designed to blend the four elements of life: water, air, earth and fire. The elaborate Spa Menu comes with combination of Massage Therapies, Face Rituals, Foot therapies and Body Treatments. Couple treatments form prominent part of the menu. Whether it is the Aromatic Jasmine Sugar Scrub or the Vanilla Chai Scrub or the Sensual Red Wine Scrub, you are introduced to an unrivalled holistic programme. Every therapy at Sawadhee Traditional Thai Spa embodies the Buddhist formula of peace and calm.
Purpose of therapies
These therapies primarily enhance the energy centres in your body. Thorough body detoxification, improved blood circulation, muscle flexibility and utmost glowing skin are few of the striking benefits promised.
Sawadhee Traditional Thai Spa was founded by Vibha Rastogi who recently bagged the Assocham CosMe' India Award ' 2017 for the best 'Standalone Spa of the year' 2017. Her able guidance managed to bag quite a few awards, GeoSpa AsiaSpa Award for Most Luxurious Spa (Day) and Indian Salon and Wellness Award for Best Day Spa (metro). Vibha aims to "create a beautiful oasis of peace, calm and serenity, both from inside and outside."And her efforts have seen daylight. Today, Sawadhee caters to discerning crowd of international travellers and cosmopolitan city spa-goers. From opulent space to alternative therapies, Sawadhee is that significant address.
Khushboo Jain
Wellness advocateFounder Madaboutwellness
@khushboojainwellness (Facebook)
Courtesy: Sawadhee Traditional Thai Spa
Plot No.3, Local Shopping Centre
Pocket C9, Vasant Kunj, New Delhi 110070
Phone: 011-40576340, www.sawadhee.com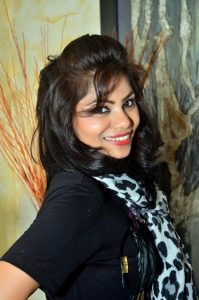 By Khushboo Jain
Wellness Advocate, Founder of Madaboutwellness
@khushboojainwellness (Facebook)     Read more…