Bigg Boss 14: Vikas Gupta Claims "Eijaz Khan's Ex-Girlfriend Cheated On Him With Me, Wo Ispe Case Karna Chahti Thi"
The controversial reality show Bigg Boss has always been famous for revealing some of the dark secrets of celebrities. A few weeks back, Abhinav Shukla and Rubina Dilaik revealed that they almost got divorced. Now, in the latest episode, Vikas Gupta and Eijaz Khan were seen locking horns as the former was seen talking about Eijaz's ex-girlfriend. Since the beginning of the show, Eijaz has been seen talking about a girl he was in a relationship with, who threatened him and his family. Now, Vikas Gupta has revealed that the girl is in question was Eijaz's ex-girlfriend who came close to Vikas.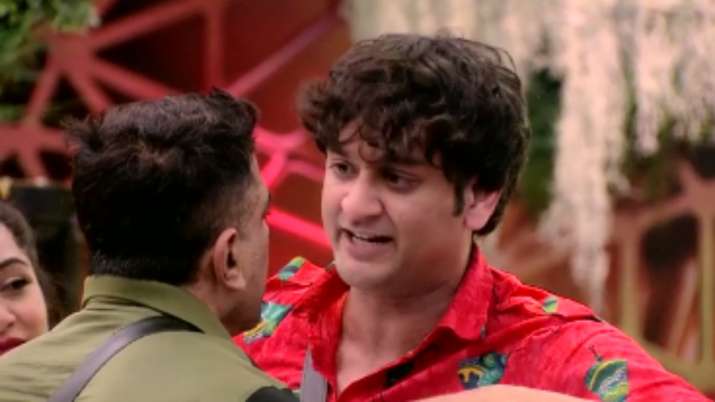 In the previous episode of Bigg Boss 14, Eijaz Khan and Vikas Gupta were seen getting into an ugly spat over a girl. It all started with Vikas telling Nikki Tamboli, "Ek ladki thi, mai uske saath friendly ho gaya tha. Malum chala ye uski girlfriend thi aur wo ispe case karna chahti thi." Eijaz heard the conversation and started screaming at Vikas, as he already knew about this.
The fight took a drastic turn when Eijaz threatened to kill Vikas. On the other hand, Vikas said that Eijaz is playing a dirty game and taking sympathy on his father's name. Vikas also claimed that Eijaz shouldn't have said that Vikas was the one who wanted to get him and his father in jail.
Vikas told Nikki Tamboli that he got friendly with a girl and she called him at her place when he was 21 years old. Vikas said that upon reaching there he found Eijaz lying there like a broken phone, and he realised that he is her boyfriend. And, she was cheating on Eijaz with him.
Vikas also said that after seeing Eijaz, he never approached the girl. Vikas, in a discussion with Arshi Khan, said that Eijaz had a misunderstanding that he filled his girlfriend's ears. Now, that it is clarified, he should have told everyone that I am not at fault, said Vikas.
Click Here To Get Your Woman's Era Magazine Subscription