Bigg Boss 15: Have A Look At The Havoc Rakhi Sawant Has Wrecked In The House Of Bigg Boss; Deets Inside
Bigg Boss 15 recently saw a wild-card entry of a few contestants including Rakhi Sawant and her husband Ritesh. What better way to spice things up than to add Rakhi to the equation. She finally introduced her husband on the show. Their presence together has ensued laughter and entertainment for many of us. However, the majority of contestants are and viewers wonder whether this news could be untrue, including the host Salman Khan who went on to ask if she has hired him to be her husband. To which she replied, "No no he is my Pati Parmeshwar, my only husband."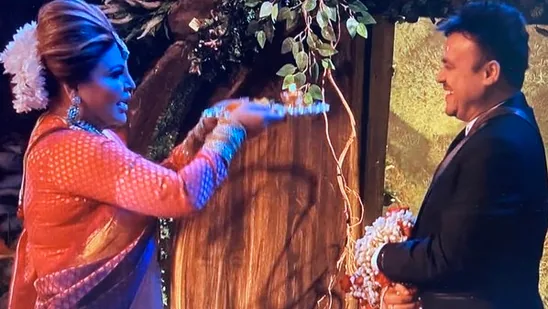 On Sunday during the Weekend ka Vaar episode with Salman Khan, we discover Ritesh's hometown which is Bihar but the software engineer later settled in Belgium for work. He goes on to say how he had kept his marriage a secret for professional reasons. To which Salman Khan commented that he would never trust a man that fled a day after his marriage. Several fans believe this act is a farce that Rakhi and Ritesh have put up. The lack of evidence and photographs from the wedding confirms everyone's suspicions. 
Things took an interesting turn when a huge fight broke out between Rakhi's husband Ritesh who questioned Karan Kundra's intentions and claimed that his relationship with Tejasswi Prakash is fake. This in turn backfired as Kundra tried to settle scores with Ritesh. Given Ritesh argued the authenticity of Kundra's relationship, he countered using the same argument and called him a coward for abandoning his wife.  Earlier on the show, it was revealed that the couple spent two years apart after their marriage cause Ritesh refused to acknowledge their relationship in public. This further enraged Ritesh who claimed Karan's comments were personal and defended his own comments as they were based on what he had witnessed in his time under the roof of BigBoss. By then Rakhi butt in to rescue her husband, accusing Kundra of cheating in his previous relationship with Anusha Dandekar.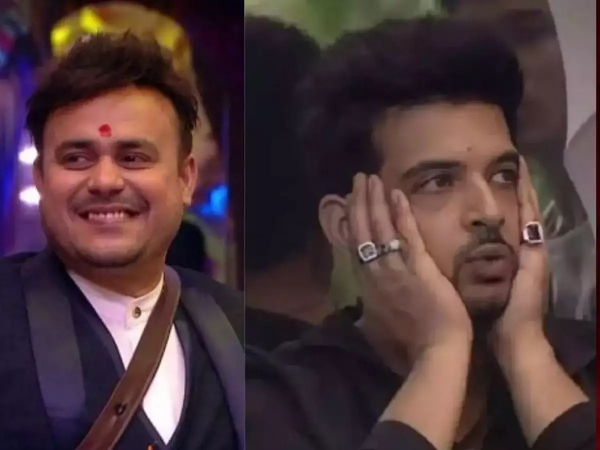 In the latest episode, Ritesh is seen discussing #TejRan with Devoleena Bhattacharjee. Devoleena shared her support for Tejaswi and claimed to know her and that she wouldn't get in a relationship for the sake of publicity. Ritesh then went on to clarify that he believes Tejaswi is genuine and shared his sympathies for her and it is Karan who could be deceiving her. 
He goes on to talk about how he would never get personal and that he knows about Kundra's past relationships. He made comments on how #TejRan doesn't come with a guarantee as it could be one of the many relationships for Kundra and that his public displays of affection for Tejaswi are just another facade. Harmless comments or not, the damage seems to be done. Later Karan and Tejaswi were seen chatting together about the same. She asks Karan to come clean and whether he cheated on his ex-girlfriend of many years. He denied the claims