Film director Farah Khan took to Instagram to share a glimpse of her recent Rajasthan vacation. The filmmaker shared a hilarious video of her walking into an empty restaurant at a luxury hotel as well as being told by the staff that they opened it 'exclusively for her.' While Farah was surprised by their gesture, she had a question for them: "Who will foot the bill?"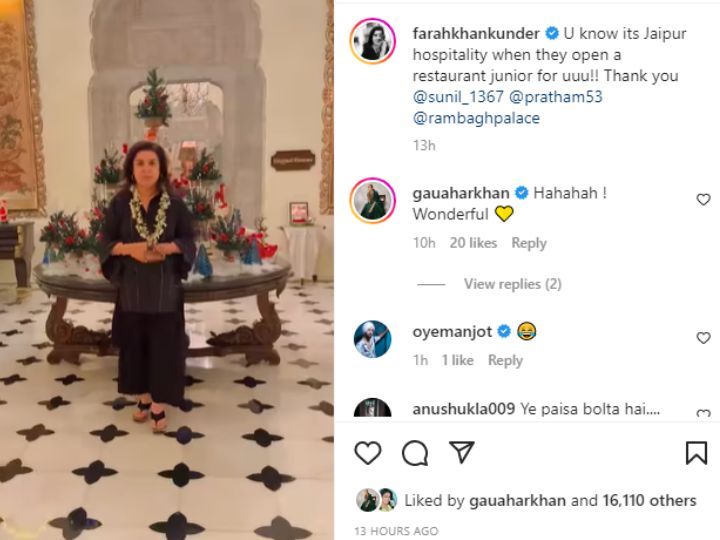 The video starts with Farah entering Jaipur's Rambagh Palace restaurant. She greeted the staff. She said, "Namaste, namaste. Wow, itna bada welcome. Yeh restaurant itna khali kyun hai aaj?" The restaurant host told her that they have opened it for her. It was exclusively for Farah.
Hearing this Farah became shocked. She then looked at the camera and said if it was really open just for her. She hilariously asked who will pay the bills.
Farah captioned it, "You know it's Jaipur hospitality, when they open a restaurant just for you!! Thank you…" She wore a black ethnic outfit. Fans as well as celebs laughed at this hilarious video of Farah.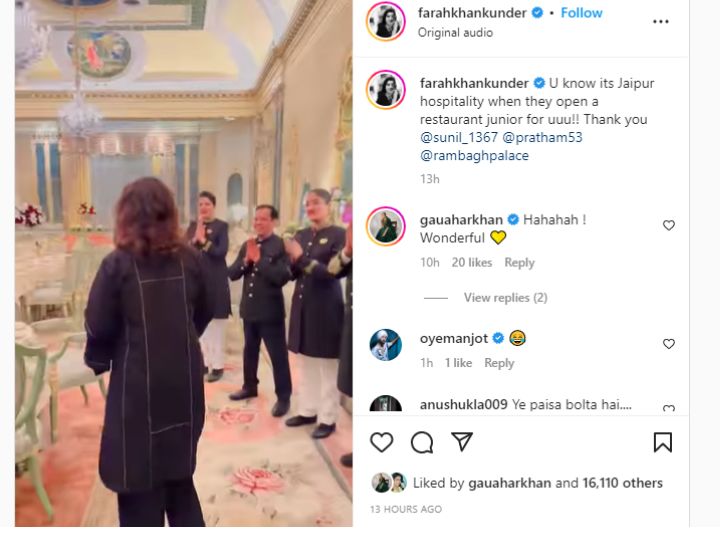 Actor Gauahar Khan wrote, "Hahahah! Wonderful." Fans commented, "Only you can do this!!!!" "VVIP treatment, of course, not for everyone…" "You must act more… kya aura hain (what an aura)… awesome… someone should make a film with you…" etc.
Last month, she was in Qatar for the FIFA World Cup finals. She enjoyed it with her son Czar. She treated her son to the 'best seats' in the Doha stadium. In return she made him press his feet.