Birthday Special: Bold And Beautiful Radhika Apte Has Been A Total Badass To Controversies
Radhika Apte, famously known as the Netflix girl, has her own path of success, unlike the stereotypical path. Her popularity shot high because of her unconventional choices of movies, especially on the OTT platforms. She is known for her sought and stood out roles in movies such as Lust Stories, Badlapur, Bazaar, and Andhadhun. Not only has she worked in Marathi, Hindi, Malayalam Telugu, Bengali film industries, she has also been a part of Hollywood with her espionage thriller movie A Call To Spy.
Today, on Radhika Apte's birthday, let us talk about her off-screen total badass avatar as she had never shied away from controversy and has only spoken up her mind for the things she believes in. Time to kickstart the spicy memory lane of the Lust Stories actor.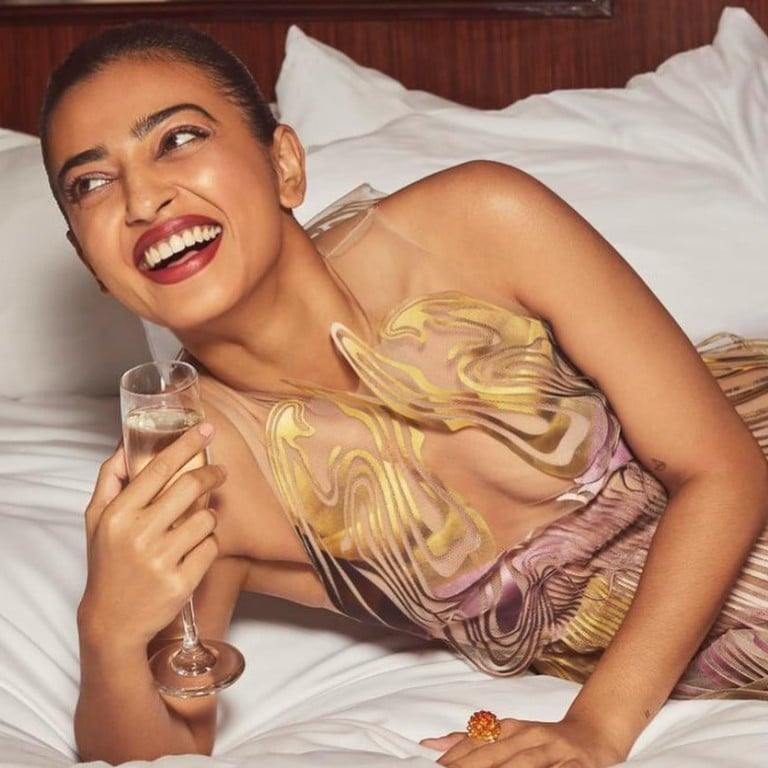 Radhika Apte's nude scene being leaked from her upcoming movie, for which the actress was extensively trolled with the #boycottradhikaapte trending on Twitter. The actress spoke up about the incident and said that she previously feared stepping out of the house during the nude video leak for her movie 'clean shaven' not because of the media but because her driver and watchman would recognize her from that. But now, with the movie 'Parched', she says there is nothing left to hide.
She was amongst few people who stood out for colourism in Bollywood. She said and we quote, "Out of all the new faces launched, do you see a dark girl? There is still a bias. If you are dusky, you will be cast as a village girl. I faced this a lot myself. The fair actresses are cast as urban girls; why can't I play an urban girl."
The hush topic of casting couch in Bollywood was not really a hush one for the Badlapur actress; she drew the curtain on the existing casting couch issue in the BBC documentary Bollywood's Dark Secret. If that is not a bold move, we wonder what is!
Having worked down south as well, she called out the Telugu movie industry, stating that women in the Telugu industry are not given due credit, and when it came to men, they are treated as gods. Though she said she would not like to generalize it, she found the Telugu movie industry being male chauvinist and patriarchal. The Saibo actress turns 36 today, and we wish her much more success and may she continue not to be stereotyped and works on her own terms, which every girl and women learn from and also gives them the confidence to be who they are!