In a glittering affair, Bollywood's dynamic duo, Tamannaah Bhatia and Vijay Varma, stole the spotlight as they took center stage for renowned fashion designers David Abraham and Rakesh Thakore. The pair, celebrated for their exceptional on-screen chemistry in "Lust Stories 2," created an electrifying buzz during the opening ceremony of Jio World Plaza. Let's delve into the captivating runway shows and how they left the digital realm captivated.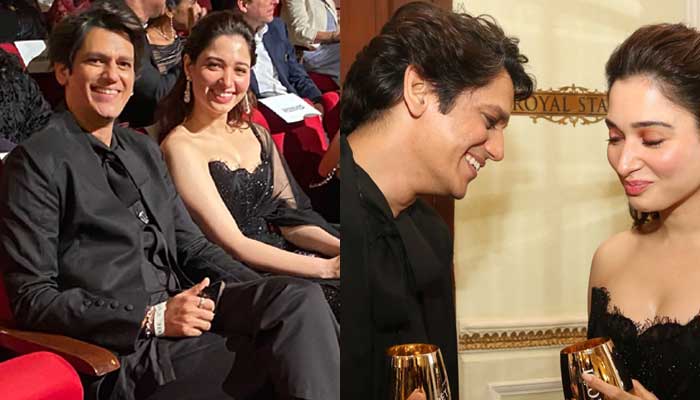 The Glamour Unveiled
Tuesday evening witnessed a spectacular extravaganza at Jio World Plaza, where all eyes were drawn to the mesmerizing Tamannaah and Vijay. As the distinguished showstoppers for fashion maestros David Abraham and Rakesh Thakore, the "Lust Stories 2" stars left the audience spellbound with their magnetic style and charisma.
Vijay Varma's Sartorial Excellence
Vijay Varma, known for his versatile acting prowess, graced the runway in a sleek monotone striped pantsuit, embodying the epitome of a suave gentleman. Complementing the ensemble with a tie and formal black shoes, he exuded an air of sophistication and charm that undeniably set hearts aflutter. His stylish presence on the runway was nothing short of captivating.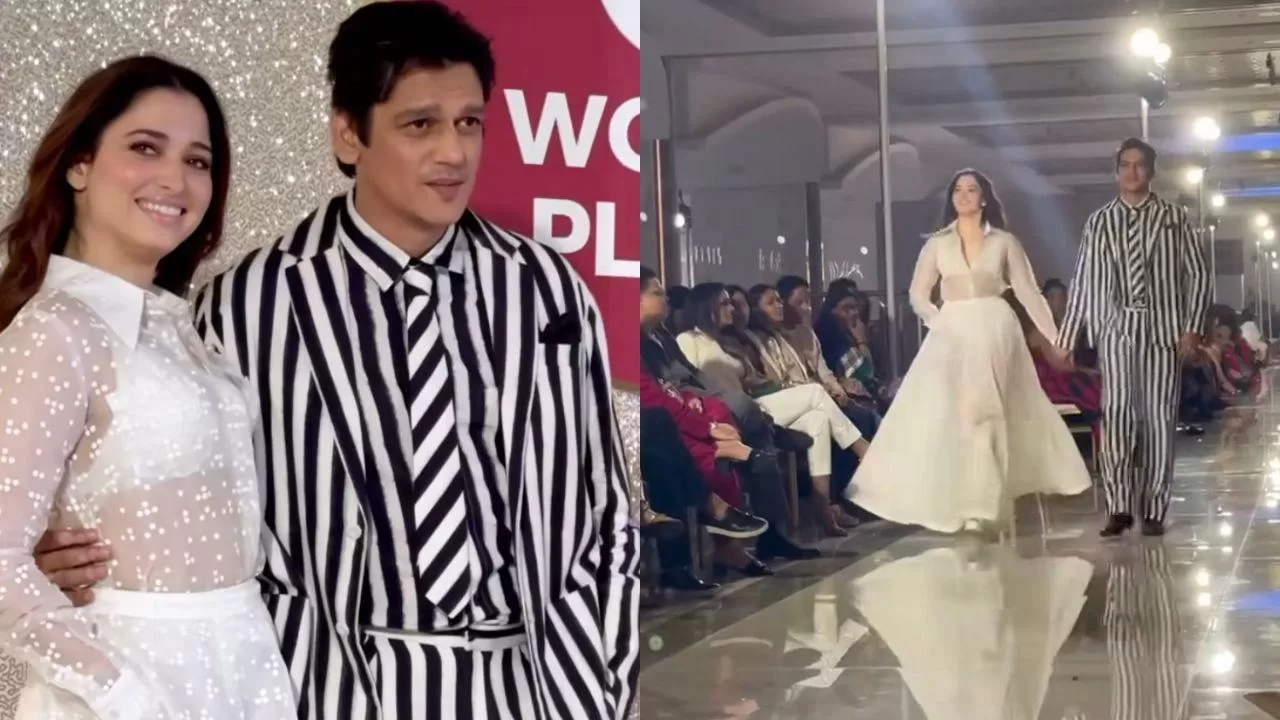 Tamannaah's Enchanting Ensemble
Tamannaah Bhatia, on the other hand, took the breath away with her ethereal sheer co-ord set. Her outfit, a true embodiment of grace and finesse, tugged at the heartstrings of all who beheld her. Her attire perfectly harmonized with her beauty and elegance, transforming her into a vision of absolute enchantment as she graced the runway.
The Social Media Sensation
The images from their runway appearance, which made their debut on Jio World Plaza's official page, instantaneously took the digital world by storm. Ardent fans and fashion aficionados found it impossible to get enough of the power couple's dazzling display. This fashion-forward duo radiated style and class, with their undeniable chemistry only adding to the allure.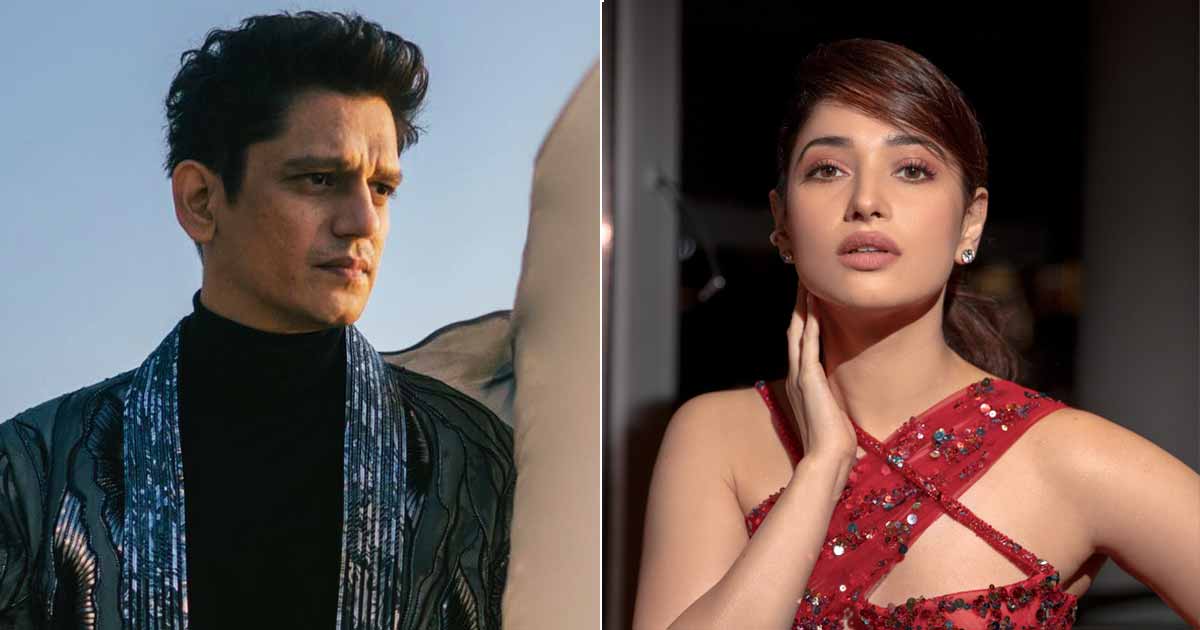 Abraham and Thakore's 'Body Language Collection
The celebrated designer duo, David Abraham and Rakesh Thakore unveiled their artistic "Body Language Collection" during the event. Their craftsmanship was a testament to their meticulous attention to detail, featuring intricate techniques like ikat, and fine cutwork seamlessly interwoven with a monotone colour palette. Tamannaah and Vijay did complete justice to the designers' artistic vision with their scintillating runway performance.
The ramp walk of Tamannaah Bhatia and Vijay Varma at the Jio World Plaza's opening ceremony was an entrancing spectacle that left all spectators in absolute awe. Their exceptional style, magnetic allure, and palpable chemistry set the stage ablaze, igniting a digital frenzy. As they continue to grace the world of fashion with their presence, their devoted admirers eagerly anticipate their future appearances and the captivating magic they bring to the runway. Here's to many more mesmerizing moments and show-stopping performances from this extraordinary dynamic duo!