Boyfriend Did Horse Riding Sitting On Top Of Shruti Haasan, Users Gave Such Hilarious Reaction Have A Look.
South Indian and Bollywood actress Shruti Haasan and her boyfriend Shantanu Hazarika are very active on social media. Shruti and Shantanu keep uploading each other's pictures and videos on their Instagram accounts. Now Shruti Haasan has shared a funny video on her Instagram, on which her fans are commenting fiercely. This is a workout video, in which Shruti and Shantanu are joking and then suddenly Shantanu sits on Shruti's back and starts horse riding.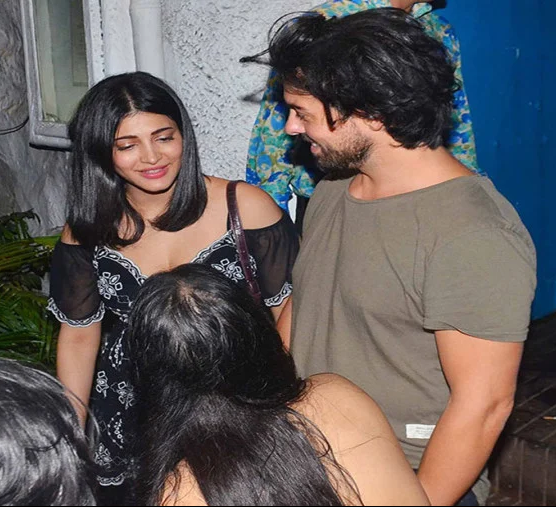 Shruti Haasan with Boyfriend
In this video, Shruti and Shantanu are exercising in a fun-filled manner. Suddenly Shantanu starts riding horse sitting on top of Shruti and after that, both of them grow up with laughter. Her fans are making fun of this video of Shruti. More than 1 lakh 68 thousand people have seen this video and thousands of comments have come in it.
After Two Years Of Quitting Showbiz, Former Actress Zaira Wasim Post A Photo On Instagram
Along with sharing this workout video, Shruti Haasan wrote, 'We take our workouts seriously.' In this workout video of Shruti, it is seen that both are exercising on the mat and laughing too. Suddenly both get up and relax for a few seconds and after that Shantanu sits on top of them and starts horse riding.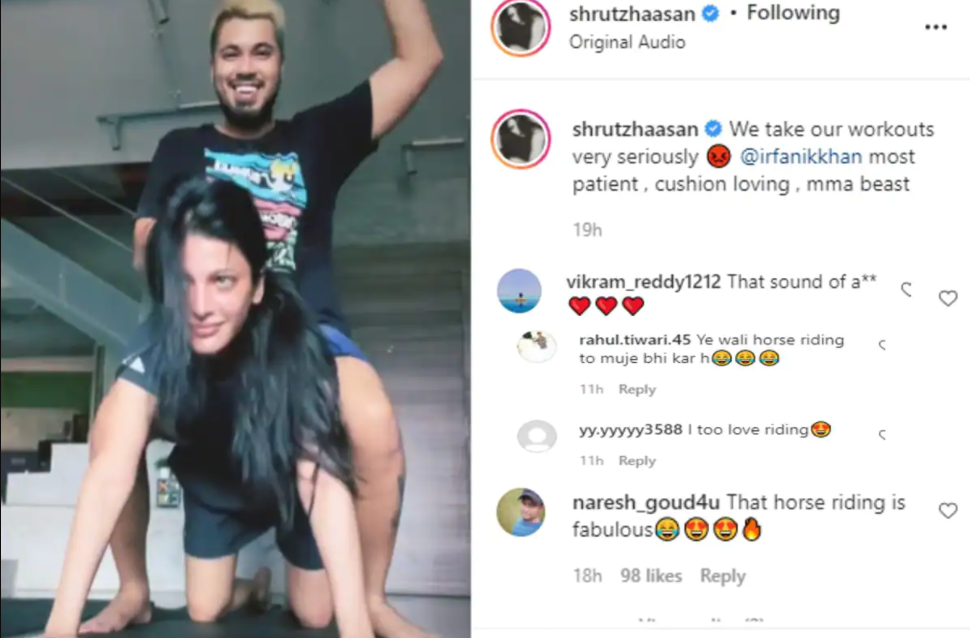 People's Reaction
Not only this, just like a horse is killed while riding a horse, in the same way, boyfriend Shantanu also seems to be killing Shruti. After which Shruti's shocking reaction is made on sight. Her fans are making their own comments on this video. Many users are making fun of her, while many users are showering love on Shruti. One user wrote, 'Horse riding is great.'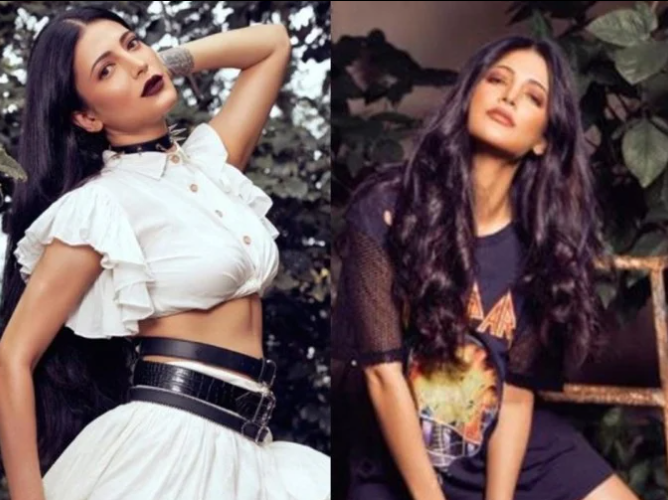 Shruti Hasaan
Another has shared a crying emoji by writing 'Horse Riding'. At the same time, another user said, 'I like horse riding a lot.' One user wrote, 'I have to do this horse riding too'. Shruti will soon be seen in Prabhas starrer film 'Salaar'.
Shruti Haasan started her acting career as a child artist at the age of just four. She is currently 35 years old and has acted in Telugu and Tamil films as well as Hindi films. This is the reason why she is very much liked in both South India and North India. She also has a huge fan following on Instagram. Along with her acting, Shruti is also in discussions about her personal life. She does not hide anything from her fans. Often she keeps sharing things related to herself with the fans. Shruti also shares her pictures with her boyfriend Shantanu Hazarika. Recently, she shared a picture with her boyfriend in which both of them were seen in the furniture shop.