Brigadier LS Liddar's Family Bid Farewell To Him With Teary Eyes And Respect- Deets Inside
The country has lost 13 soldiers including CDS Vipin Rawat, his wife Madhulika Rawat, Brigadier Lidder in the plane crash in Tamil Nadu. Only Group Captain Varun Singh of Deoria is alive in the accident, who has suffered severe injuries and is admitted to the hospital.
Brigadier LS Lidder, a resident of Panchkula, Haryana, who lost his life in this accident, was cremated at Berar Square above Delhi Cantt at 9:30 am today. Seeing the body of the Brigadier, the tears of his wife and daughter were not taking the name of stopping.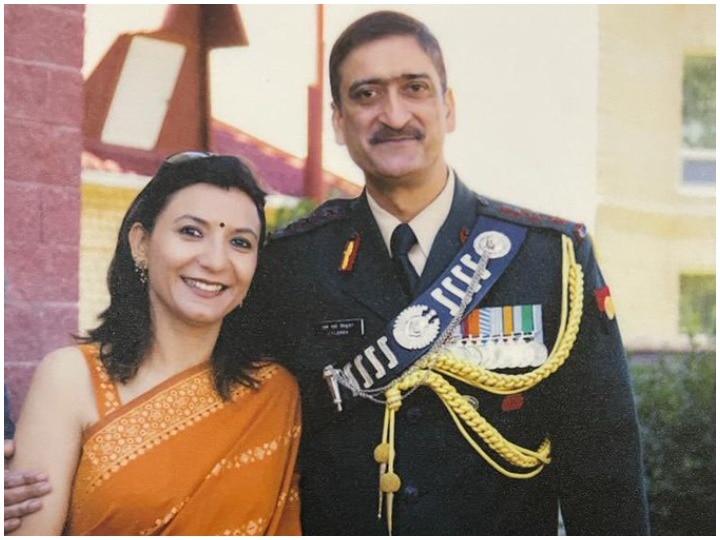 His Achievement
Brigadier LS Lidder was awarded the Vishisht Seva Sena Medal in the Sena Medal. He had run many anti-terrorist operations in Jammu and Kashmir. His name was always counted for leading the battalion in difficult areas. At one time, he was also posted in the Kazakhstan Embassy.
Brigadier LS Liddar was the Defence Advisor to CDS Bipin Rawat. Sources said he was about to become a Major General soon. Not only this, his father himself was an Indian colonel.
Brigadier LS Lidder is survived by their wife and daughter.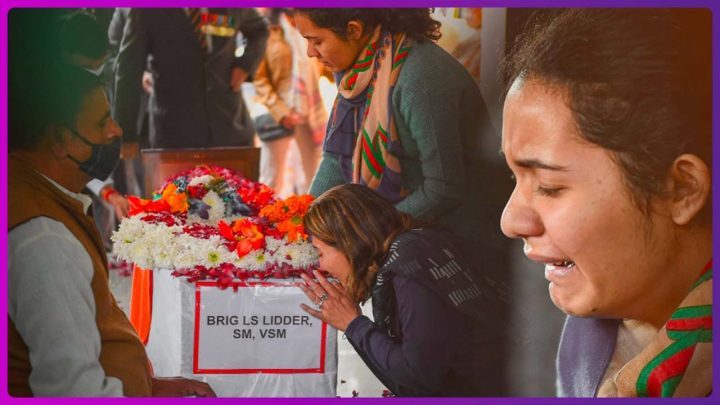 Brigadier's wife says, "I am the wife of a jawan, it is a matter of pride for me and the country, I am proud of my husband. What should I say when it is the will of God that we accept him like this? We didn't want them like that."
At the same time, his only daughter said on the martyrdom of her father, "I am going to be 17 years old and will go ahead with all the good memories till now. This is the loss of the whole country. My father was a hero and my best friend. It was his daughter who lit the fire and he was sent off with full state honors.
Defense Minister Rajnath Singh also paid his last tribute.