Cannes 2022: Woman Takes Off Her Clothes To Protest Against Atrocities On Ukraine; Watch Video!
---
A shocking incident occurred on the red carpet of the Cannes Film Festival on Friday. As indicated by media reports, during the program, a lady removed her clothes to give a message against the assault and rape occurring in Ukraine.
This incident occurred during the debut of George Miller's film '3,000 Years of Longing', which took everybody present at the 'Cannes Film Festival' by surprise.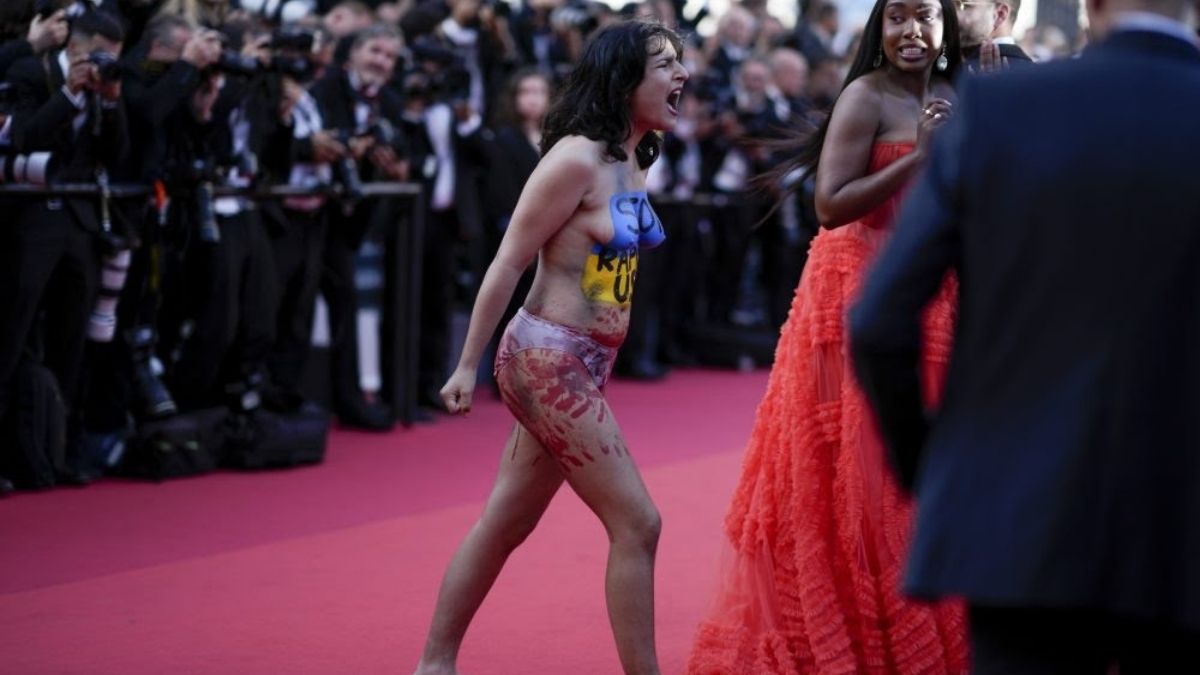 The message 'stop rapping us' was written close to the blue and yellow shades of the Ukrainian flag on the body of the lady who uncovered her clothes. Aside from this, the red color was additionally applied to the feet of the lady.
Lady utilised this worldwide stage to reveal assault occurring in Ukraine, 'stop Raping us!'Slogan moreover. She was crying stopping raping so loud that the entire red carpet was stunned. Everybody who was introduced there went into shock when she out of nowhere crashed the film festival.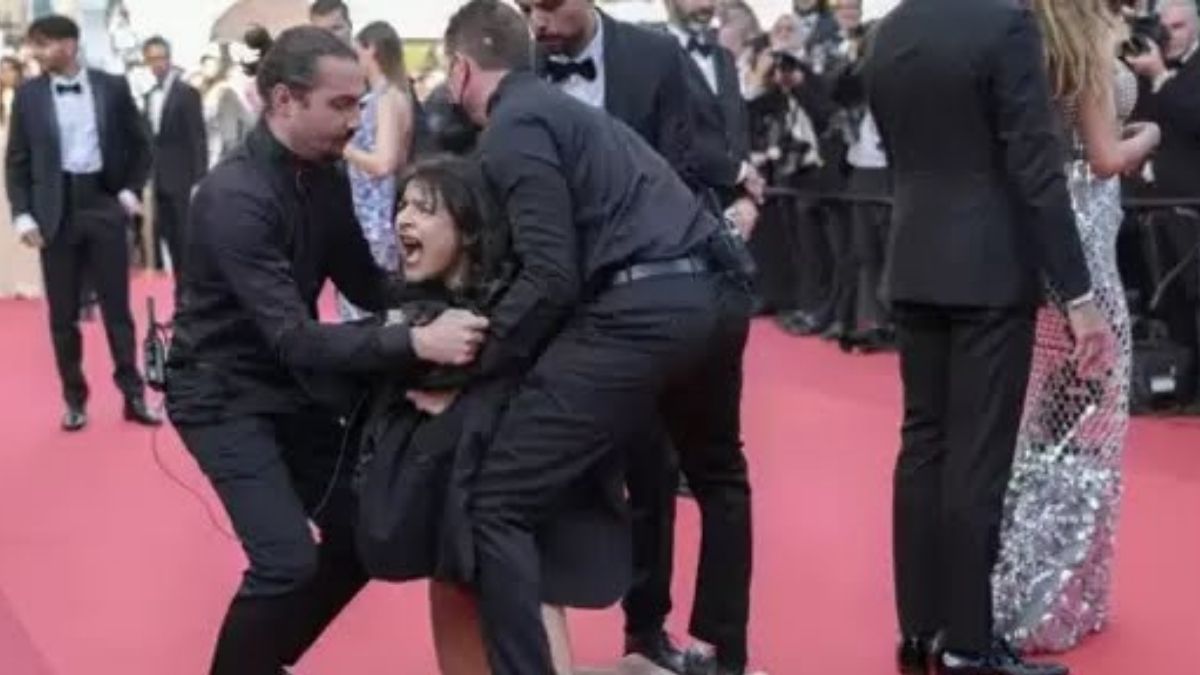 Watch video here;
On the Cannes red carpet for George Miller's new movie, the woman in front of me stripped off all her clothes (covered in body paint) and fell to her knees screaming in front of photographers. Cannes authorities rushed over, covered her in a coat, & blocked my camera from filming pic.twitter.com/JFdWlwVMEw

— Kyle Buchanan (@kylebuchanan) May 20, 2022
Not long after the occurrence, the guard of the Cannes Film Festival quickly came into the action and covered the lady's body with their jackets. Yet again, indeed the curtain has been lifted from the Ukraine crisis at the global level.
Earlier, Ukrainian President Volodymyr Zelensky conveyed a message at the opening of Cannes 2022. Calling to revolt against the conflict, Zelensky said, "We really want a new (Charlie) Chaplin to demonstrate that film today isn't quiet." Let us tell you that the President of Ukraine was alluding to the parody of Adolf Hitler made by Charlie Chaplin toward the start of World War II in 1939.