Check Out Bollywood Actress Sara Ali Khan's Daily Fitness Routine!
Sara Ali Khan is one of the faces of Bollywood at the moment. Sara Ali Khan is at the top of the list of health-conscious actresses in Bollywood. The actress's Instagram page says the same.
The actress shared all her fitness-related information with her fans. Despite the pressure of shooting, she does not forget to go to the gym every day. And if there is no shooting, Sara spends most of the day in the gym.
In various interviews, the actress said that one of her favorite activities is bodybuilding. It is important to keep yourself lean for the needs of the profession. But she does not do physical exercise thinking like that. Sarah loves to exercise. It is not only good for the body but also good for the mind and skin. The actress sometimes hits the gym in her spare time.
What kind of fitness routine does Sara Ali Khan follow from morning? Sara's personal gym trainer Namrata Purohit revealed it.
The actress gets out of bed early even on holidays. The first thing Sara does when she gets up in the morning is to bow to the sun. After that, she drinks a glass of lukewarm water.
After that, she does meditation, pranayama, and some light yogasanas. She goes out to the gym after having breakfast in the morning.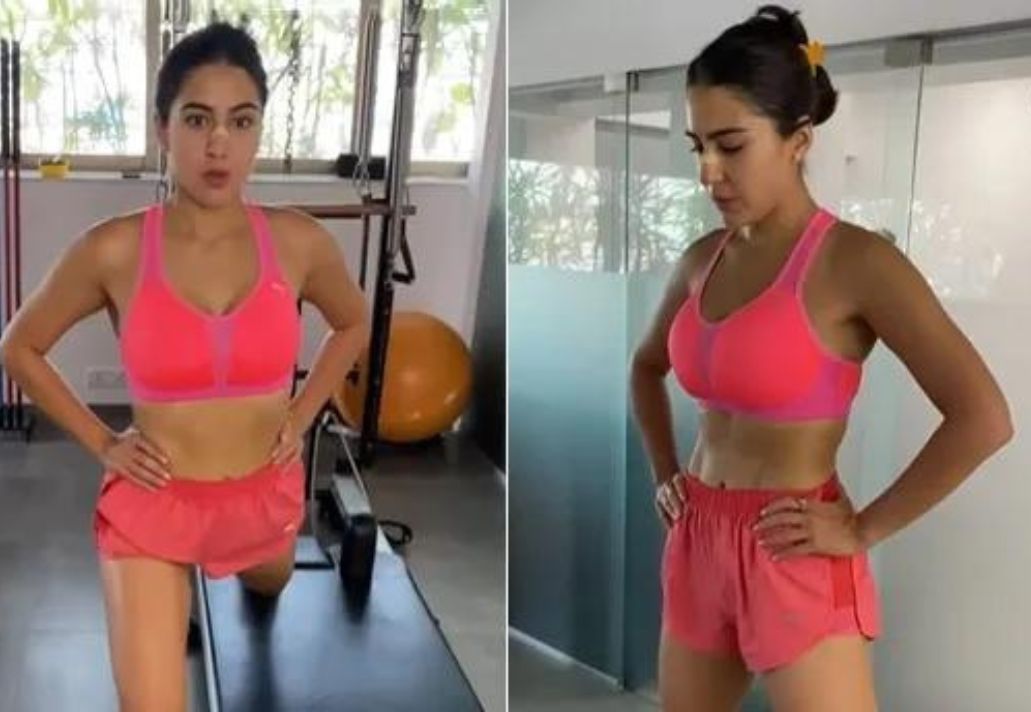 Sara spent many hours at the gym. She does various physical exercises. Takes a break for a while. She thinks that it is not right to exercise continuously. Sarah keeps some healthy drinks with her. She drinks them during breaks.
Sara takes a bath in hot water after returning home. After a long time in the gym, it gives a different relief. Some days before going to sleep at night, she does some light exercise for half an hour.