Checkout Shahid Kapoors's Reaction On Arjun Kapoor's Comment On Ishaan Khatter Buzzing Around Janhvi Kapoor
This year episodes of Koffee with karan has seen many sibling pairs on the Koffee couch including Janhvi Kapoor-Arjun Kapoor, Sonam Kapoor Ahuja-Rhea Kapoor-Harshvardhan Kapoor amongst others, Shahid Kapoor appeared on its 13th episode with his younger half-sibling, Ishaan Khatter and there were some interesting revelations made about their personal and professional lives.
It was Shahid's sixth appearance on the show while it was Ishaan's debut. The first he faced on the show was, "Are you dating Janhvi Kapoor?" While he was tongue-tied to answer the question, he ended up saying a "No". Later, when Karan showed them a glimpse of Arjun Kapoor and Janhvi Kapoor's episode where Arjun said, "Ishaan keeps buzzing around Janhvi", the whole topic of Ishaan and Janhvi dating took a different turn and created some heat in the room.
In his defence, Ishaan said "No we're not dating. We hangout, go to the gym, eat food, watch movies, and listen to South Indian music together." But Shahid as a protective brother took a dig on Arjun and said, "I don't know how often Arjun is around Janhvi to know how much Ishaan is buzzing around her. I wonder. Because I mean, are they around each other a lot?"
Shahid Kapoor further said, "For him (Arjun) to have so much detail into your buzzing. Or is he assuming that? Based on the basis of how much Janhvi talks about you or that he hears about it?" In response, Ishaan said, "I am just generally buzzing around and some of it happens to be, sort of." To which, Shahid was quick to interrupt, "Ishaan is buzzing around most people. So, it's not that as if, it's, you know, Janhvi is not special like that. Okay? She should know this. He buzzes around a lot of people. He's a buzy guy."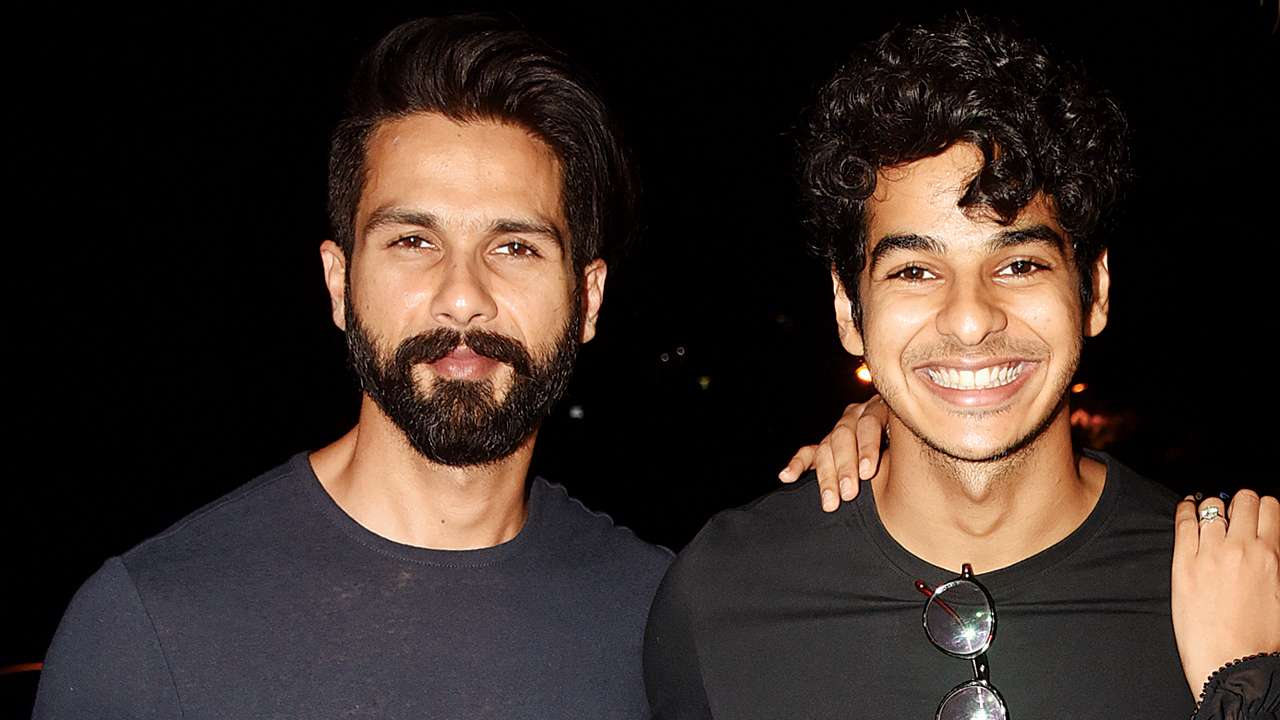 From this episode of Koffee with Karan, it is quite clear that Shahid and Ishaan share a very strong bond and always have each other's back. During the promotions of his debut movie,Dhadak, Ishaan Khatter once revealed how proud he feels to be identified as Shahid Kapoor's brother. He said, "I have no intention to make a name for myself and to separate my identity from my brother's name. I am proud to be identified as Shahid's brother, there is no shame in it.