It is pumps with medium heels among the whole variety of shoes that can be considered one of the main things in the wardrobe and a real classic. What other women's shoes can make a leg fashionable, sexy, elegant and beautiful at the same time? Classic pumps shoes are quite popular today. These models are an unconditional symbol of femininity, which is interpreted differently in the current fashion. Such shoes will create the most accurate combination with feminine skirts and dresses.
However, today's trends offer very unexpected and sometimes paradoxical options that are of particular interest. You can pick up lacquer and suede pumps shoes, shoes made of genuine leather and so on. They can be thick or thin, low or high heels. Pumps are worn with jeans, trousers, dresses, skirts and the like.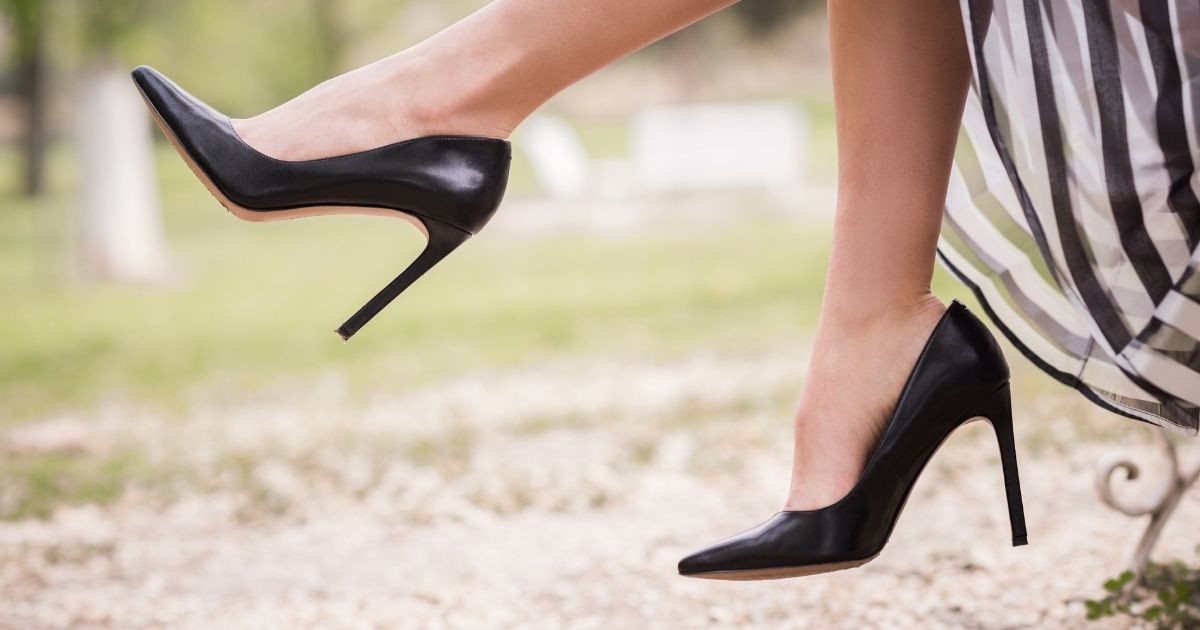 How to choose pumps shoes?
First of all, you should evaluate the materials from which women's high-heeled shoes are made. The best option is suede shoes or shoes made of genuine leather. The fact is that such women's shoes are comfortable for the legs, "breathe" and can last a long time. However, you can pick up pumps made of fabric, but they should be quite dense and of high quality.

Heel height is extremely important. Here everything depends on you. If high-heeled shoes are scary, then you should refuse this option, because not being able to move around on them will look ridiculous. It is better to choose women's shoes with stable and thick heels, where the center of gravity is more evenly distributed.

You should also look at the toe of the shoes. Classic women's shoes have an oblong and pointed toe. Such a model will be best combined with formal and strict outfits or with spectacular evening dresses. In such shoes, the legs will seem more slender and long. At the same time, a rounded nose will be more romantic and casual.

If you want to reduce the volume of the legs, then use a simple trick: choose a deep neckline, it will make the legs more slender. However, do not overdo it, as it will be difficult to walk in such shoes.

If you want to be tall, then women's suede shoes should be high-heeled. However, an excessively sharp rise of the foot is extremely harmful and inconvenient. A small platform can help here, which will give a smooth transition from the toe to the heel.

Be sure to try on the chosen lacquered red or suede shoes, appreciate the convenience, take a walk. Stay in your shoes. If you are uncomfortable, then look at the option of thick heels or pumps with low heels.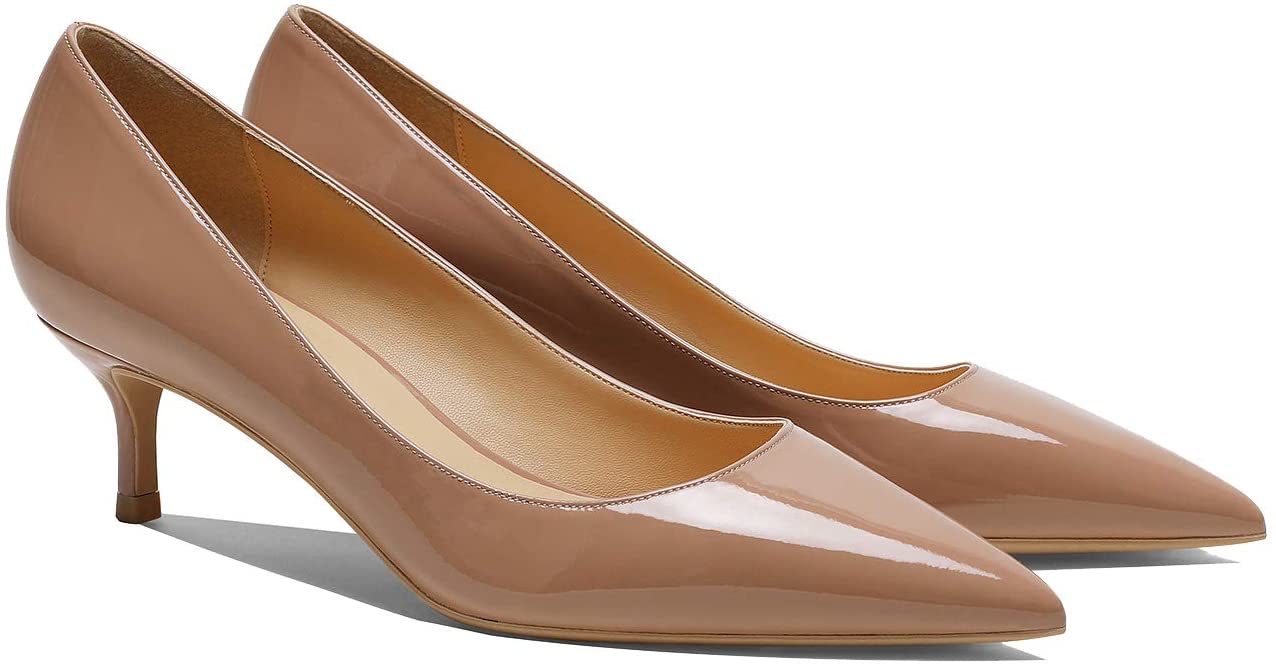 With what to combine pumps shoes with?
There are many options for different combinations.
Classic lacquered pumps in black with not very high heels will go well with a strict business suit, that is, with a fitted jacket, slightly tapered or straight trousers. A strict blouse is also selected for this along. For that look we recommend

Stiletto Heels

collection.

Black pumps with high heels are a great option for a chic evening dress. If the dress is also black, then the image will be very spectacular and mysterious. However, it is important to dilute such an image with bright accessories so that there is no gloom.

When choosing red, yellow or blue shoes, you can try several ways. So you can check their combination with the dress by tone in order to achieve harmony.

You can also choose one of the win-win combinations, for example, red and black, blue and yellow, brown and beige and some others. If you want to break stereotypes, you can play in contrast by trying to combine the incongruous.

Red pumps look incredibly sexy. Red shoes can be combined, for example, with black or white, cropped and tapered trousers, with a blue skirt or dress. In addition, you can wear a beige or white suit (but not very strict).

Shoes with a round toe go well with a short skirt or shorts, this is a great youth option.

Many people wear pumps with jeans. The best option is sexy skinny jeans. However, jeans of other styles are also available. For example, some wear boyfriends or straight jeans with classic stilettos. It's pretty creative and bold.

Beige pumps with medium heels will create a perfect tandem with white trousers or a light white dress.

Pumps of almost any style are perfectly combined with cropped skinny trousers.

With shoes with rounded toes, skirts or dresses with a flared hem look great. If you want to wear a cocktail dress, then take a closer look at romantic pumps with round toes and thick, stable heels.

Classic suede shoes with a narrow toe are recommended to be combined with a fitted jacket or coat, it will look feminine and elegant. But pumps shoes with a rounded nose can be combined with a cardigan or leather jacket.