A video of a schoolboy and a female teacher is going viral on social media. The female teacher got angry with the child due to repeated conversations in the class. The teacher told the child that she would not talk. On this, the child starts persuading the teacher. After the video went viral, the teacher said in a conversation with a news agency that the relationship between student and teacher is like mother-child and two friends.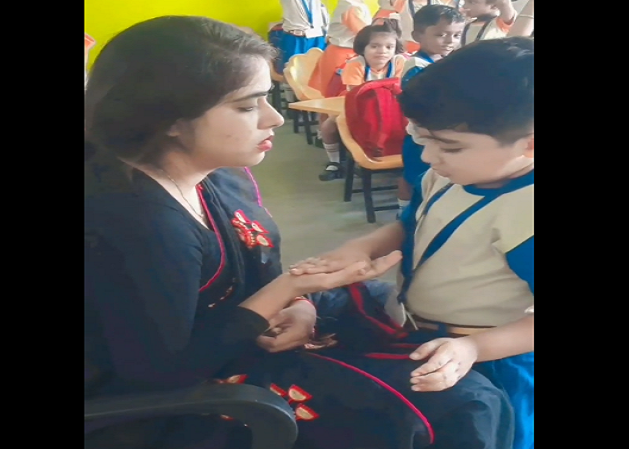 Student And Teacher
The name of the female teacher seen in the viral video is Shreya Tripathi. She is a resident of Prayagraj. Shreya has been teaching in Seth Anandram Jaipuria School for the past one year. She is the class teacher of LKG standard there. Agriculture graduate Shreya did her D.El.ed from Kishori Lal Mahavidyalaya.
https://www.instagram.com/p/CiFPsVdpAkA/?utm_source=ig_embed&utm_campaign=embed_video_watch_again
Regarding the viral video, Shreya said, "It is very good to see that people are liking us. People have liked the video a lot. Everything was natural in the video. People like nice things." Describing the relationship between teacher and student, Shreya said, "The relationship between teacher and student is like a mother-child relationship. Children should be taken care of like a mother and should be treated with love."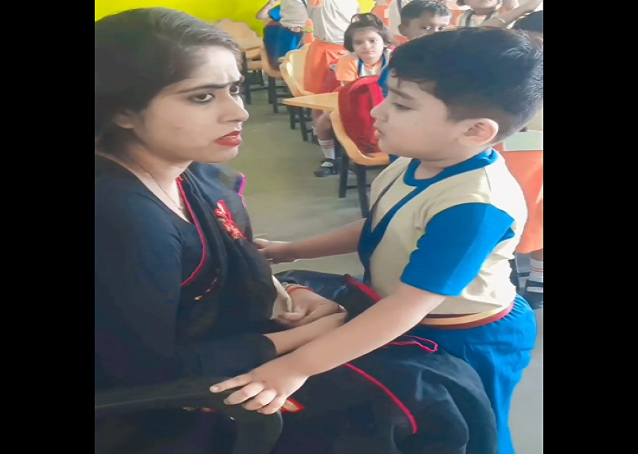 Student And Teacher
Shreya told that when she herself was a student, she was beaten by the teacher many times. She said, "We have also suffered a lot. There was also a lot of punishment. Punishment was given for making many rounds of the ground. It was like that at that time but now the atmosphere has changed a lot."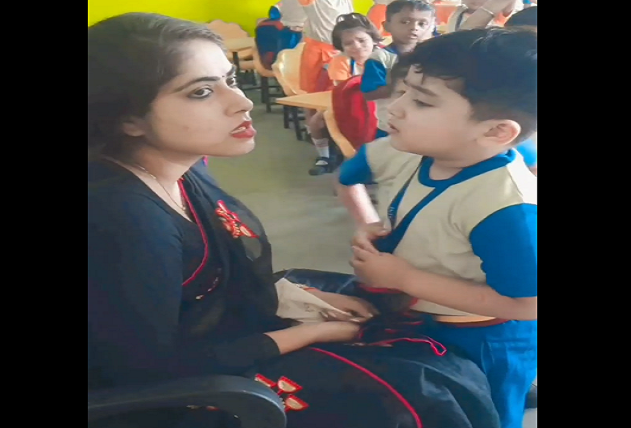 Student And Teacher
Shreya said, "Now the more love and emotional way you explain to the children, they will understand. Today's children will not listen to you on beatings, they will not even respect you. Let us tell you that by sharing the video, many people are also targeting the teacher. They are seen questioning the relationship between a teacher and student.