Deepika Padukone Reveals That She Was Advised To Do A Breast Implant At The Age Of 18- Deets Inside
Deepika Padukone is such a big name in the Bollywood Industry. Her marvellous acting skills, intense look, and positive Aura make her apart from others. Doesn't matter, what she portrayed, Mastaani in Bajirao, Naina in YJHD or Padmavati in Padmavati, or Alisha in Gehrayiaan, she sets the benchmark always. Where her latest movie 'Gehrayiaan' makes the headlines due to its content and intimate scenes between her and Sidharth Chaturvedi, the actress also enjoys the success of Gehrayiaan. She played the role of a working woman, the Movie features Siddharth Chaturvedi, Ananya Pandey, and Dhairya.
Recently, the actress was interviewed and shared her views about her latest release. While discussing bits of advice she got from the other, the host asked about the best and worst advice she got. The 'Om Shanti Om' famed says that I have got so much good advice from Shah Rukh Deepika said, "Shah Rukh (Khan) gives good advice and I got a lot from him. One of the most valuable pieces of advice I got from him was to always work with people you know you are going to have a good time with, because while you are making a movie you are also living life, making memories, and creating experiences. The worst advice I received was to get breast implants. I was all of 18 and I often wonder how I had the wisdom to not take it seriously."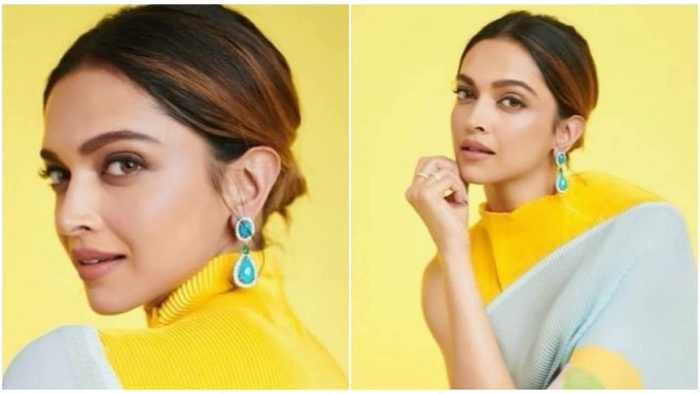 Gehrayiaan is a conflict of four individuals. The story revolves around the protagonist, Deepika Padukone, Ananya Pandey, Siddharth Chaturvedi, and Dhariya Karwa. The story is written by Shakun story, which he has co-written with Sumit Roy, Ayesha Devitre, and Yash Sahai. It is released on Amazon Original and is produced by Dharma Productions, Viacom18, and Shakun Batra's Jouska Films.