Dia Mirza shared the first glimpse of son Avyan, said – May you always be Azad Avyan.
Celebration of independence was celebrated all over India yesterday. Although people did not come out amid the Corona pandemic, everyone shared pictures on social media and congratulated everyone on Independence Day. Bollywood stars also shared pictures on social media. Actress Dia Mirza's son Avyan also celebrated independence with his mother. Dia Mirza shared the first glimpse of her son on social media.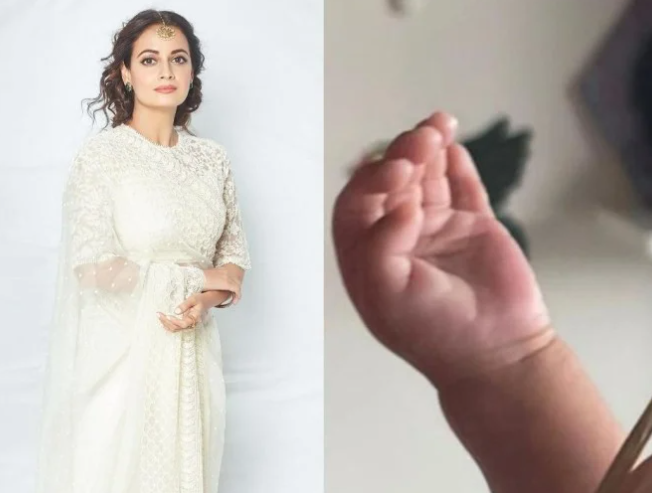 Avyan with his mom
Dia Mirza did not show her son's face on Instagram but shared a cute picture of his hand on social media. In this picture, his son is holding a flag in his hand. Sharing the picture, Dia Mirza wrote, 'May you always be free Avyan'. This picture is being liked a lot on social media. Along with this, many stars also congratulated him on this picture.
https://www.womansera.com/google-remembers-great-poet-and-freedom-fighter-subhadra-kumari-chauhan-through-doodle/
Many celebrities like Priyanka Chopra, Tahira Kashyap, Amrita Subhash, Milind Gadagkar, Vinita Chaitanya showed their love with heart emojis on this picture of Dia Mirza. Commenting on the choreographer Vaibhavi Merchant, wrote, 'Congratulations Diya Mirza'. Vani Murthy wrote, 'Blessings to little Avyan'. At the same time, seeing this celebration, many fans and celebrities gave their reactions in the comment section of the post.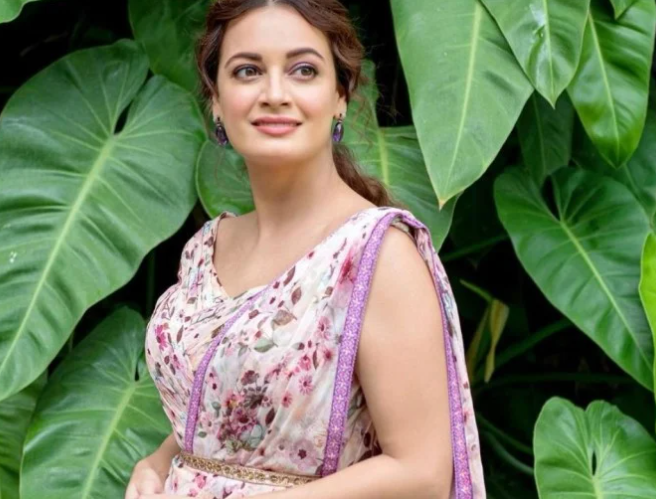 Dia Mirza
Let me inform you that Dia Mirza and her husband Vaibhav welcomed their son on 14 May. Actually, there were some problems in Dia Mirza's pregnancy, due to which she had to give birth to a pre-mature baby through the operation. Sharing this news with her fans, Dia Mirza wrote, 'Our heart beats our son Azad'. Avyan Rekhi was born on 14 May.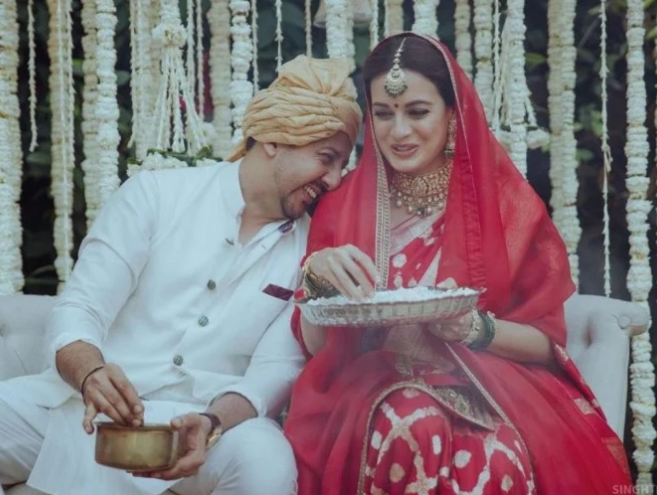 Dia with her husband
After Avyan was born, he was kept under the supervision of doctors and nurses in the Neonatal ICU. Sharing an emotional post on the occasion, Diya wrote, 'Thank you to all those who prayed for our family'. He further said, 'We have understood the true meaning of being our parents, thank you for all your prayers'. Dia also told that there were some problems in her pregnancy, due to which the doctor immediately advised her to give birth to the child by C-section.
It is worth noting that Dia Mirza went to Maldives on honeymoon where she was accompanied by Vaibhav's daughter Adara. Videos of Samaira also went viral in Vaibhav's wedding. During the honeymoon, Diya also revealed her pregnancy. Let us tell you that Diya and Vaibhav Rekhi got married on 15 February. Earlier she was married to Sahil Sanga.