The appearance of Bollywood power couple Deepika Padukone and Ranveer Singh on the premiere episode of the eighth season of "Koffee With Karan" left viewers intrigued and discussing their relationship dynamics. While the couple attempted to exemplify relationship goals, their candid revelations stirred up quite a buzz, particularly regarding Deepika's openness about her previous open relationship with Ranveer Singh.
Deepika's Revelations on Open Relationship Unleash Internet Speculation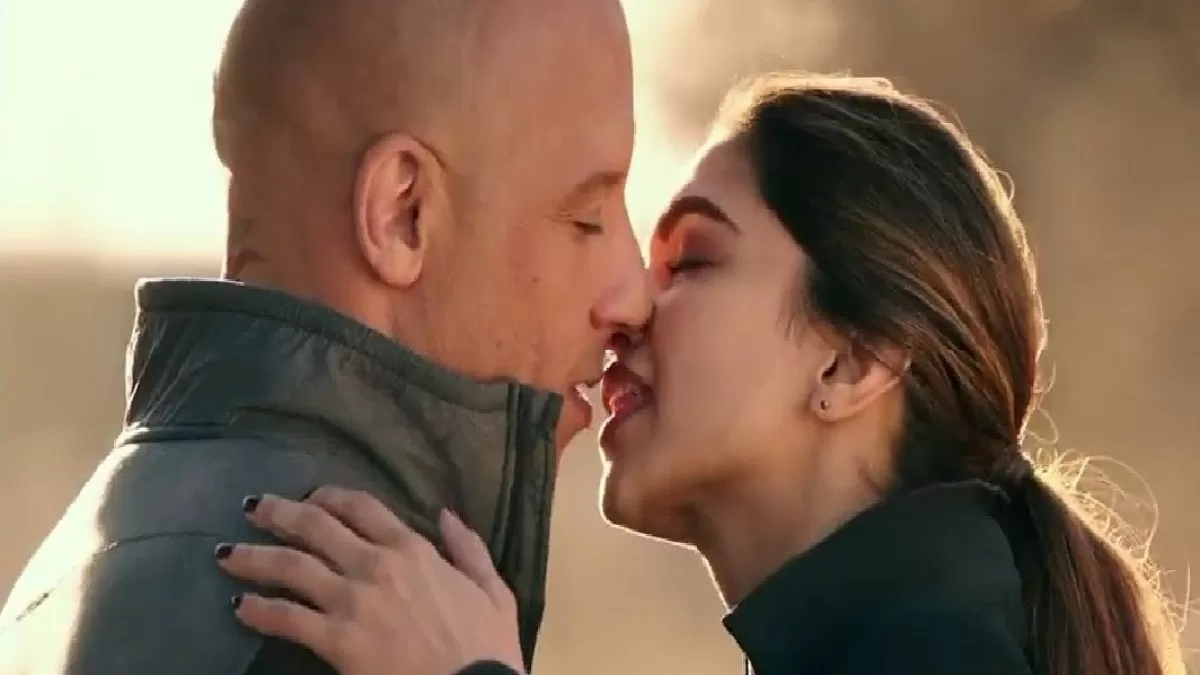 The scrutiny intensified when eagle-eyed netizens unearthed an old video from 2017 featuring Deepika interacting with Hollywood actor Vin Diesel on the Ellen DeGeneres Show. During the interview, Ellen inquired about any romance between the two, prompting a surprisingly candid response from Deepika. She coyly admitted, "There is no fire without smoke," playfully implying an underlying connection. Deepika then delved further, expressing her fanciful musings about a hypothetical life with Vin Diesel, detailing their supposed chemistry and future as a couple with beautiful children.
Internet Weighs In on Deepika's Open Relationship and Vin Diesel Video
The viral resurgence of this interview provoked diverse reactions from the online community. Some sympathized with Ranveer Singh, perceiving Deepika's previous open relationship as a potential hurdle to their current bond. Others humorously quipped that Deepika's go-to explanation for unusual statements seems to be "it's all in my head."
Ranveer Singh's Revelation Shocks Koffee With Karan Audience
In the same episode, Ranveer Singh astonished the audience by disclosing that he had proposed to Deepika in 2015, and they had maintained a secret engagement for three years before eventually getting married. The revelation visibly astonished host Karan Johar and the audience, indicating that the engagement had been a well-kept secret.
Deepika's Open Relationship Confession
Deepika elaborated on the early stages of her relationship with Ranveer in another segment of the show. She confessed that her past experiences with complex relationships had made her hesitant to commit fully. Deepika admitted that they maintained an open relationship, occasionally seeing other people but always gravitating back towards each other. Despite interacting with other individuals, Deepika resolutely devoted her heart to Ranveer, humorously encapsulating this commitment as "I am going back to him" in her mind.
Deciphering the Couple's Unconventional Love Story
Deepika Padukone and Ranveer Singh's relationship deviates from the conventional Bollywood love story. Their willingness to openly discuss the intricacies of their journey has garnered mixed reactions. Some perceive Deepika's revelation of her open relationship and her playful interaction with Vin Diesel as red flags, while others applaud her for her unapologetic honesty and determination to live on her terms.
Ultimately, the interpretation of their relationship is subjective. What remains undeniable is the undeniable strength of their bond and their evident happiness together. As the internet speculates and dissects, it is, ultimately, Deepika and Ranveer who define the narrative of their love story.