Did You Know Abhishek Bachchan Was Paid LessThan Wife Aishwarya Rai In Eight Films? – Exclusive!
The issue of pay disparity between actors and actresses often arises in the Bollywood industry. Many actresses have also raised their voices against it. Actresses have been seen speaking out on many occasions about not getting equal pay. But the other truth is also that there are many such actresses in this industry, who have taken more fees than their co-stars in films. The name of the famous actress Aishwarya Rai is also included in this list.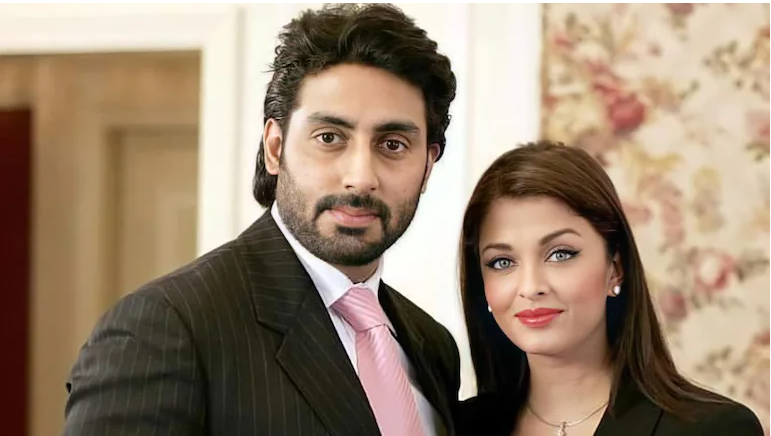 Aishwarya Rai and Abhishek Bachchan
Aishwarya Rai has earned more fees than the actors in many films, which is proof of her success. But do you know that even when Aishwarya appeared in films with Abhishek, she charged more than Abhishek? Abhishek Bachchan himself had told about this in an event. During this, Abhishek Bachchan had openly expressed his opinion on the pay disparity in the film industry.
In the year 2018, Abhishek Bachchan attended an event with producer Shoojit Sircar. During this, Abhishek Bachchan spoke openly on pay inequality. The actor had told that Aishwarya Rai has also taken more fees than her in films many times. According to Abhishek, Aishwarya and he have worked together in 9 films, out of which Aishwarya has taken more fees than him.
Aishwarya Rai and Abhishek Bachchan
Abhishek Bachchan said, "There is a huge debate on gender equality in the film industry and other industries. I have worked in nine films with my wife and in eight of them, she has got paid more than me. Abhishek also said that the film industry is paid for by talent. Abhishek Bachchan said, 'Deepika Padukone was the highest paid in the film 'Piku'. It is a business and if you are a qualified actor then you will be paid accordingly. If you are a new actress, you cannot ask for fees as compared to Shah Rukh Khan.
During this, Abhishek Bachchan also gave his opinion on the acting career of daughter Aaradhya. Abhishek was asked if he wants to make Aaradhya an actress? To this, the actor replied 'no'. Abhishek said, 'No. But let me also tell you that in my life my mother and my wife are close women. He has worked in the industry on his terms. They were not forced to do anything they did not want to do.
Abhishek Bachchan and Aishwarya Rai have worked together in many hit films, including 'Kuch Na Kaho', 'Guru', 'Raavan', 'Dhoom 2', 'Dhai Akshar Prem Ke', 'Sarkar Raj', 'Umrao Jaan'. And films like 'Bunty Aur Babli' are included. Like in real life, their pair has been liked by the fans on the film screen too.