Did You Watch Mulayam Singh Yadav's Biopic Movie? Read To Know More About The Movie Here!!
Samajwadi Party patriarch Mulayam Singh Yadav is in the news after the death of his second wife Sadhna Gupta. Everyone wants to know about his first wife and the whole family. Do you know that a film has also been made on Mulayam Singh? In this, Mulayam has not only been shown how he became a player of political riots from the wrestling arena, but his entire family has also been introduced. In this report, we are telling you about the story of Mulayam's film 'Main Mulayam Singh Yadav'.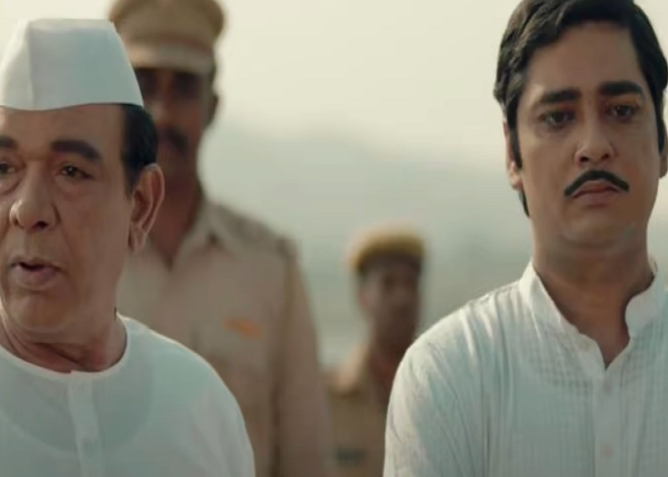 Mulayam Singh Yadav
Amit Sethi played the role of Mulayam Singh Yadav in this film directed by Suvendu Ghosh. Mimoh, son of actor Mithun Chakraborty, plays Mulayam's brother Shivpal Singh Yadav. Prerna Singh is seen as Mulayam Singh Yadav's wife. Prakash Balbeto played the role of Ram Manohar Lohia and Govind Namdev Choudhary played the character of Charan Singh. Zarina Wahab and Anupam Shyam play the role of Mulayam's mother and father respectively.
The film shows how his mentor Dr Ram Manohar Lohia's quote "Zinda kom paanch saal tak intejaar nahi karte" became his mantra and he became one of the most successful political leaders of the country. It is shown in the beginning of the film that Mulayam Singh Yadav's father, who belonged to a simple family, wanted Mulayam Singh to become a wrestler. But, something else was written in his fate. This is the reason that during a wrestling competition he met local political leader Nathuram, who gave him his first chance to enter politics.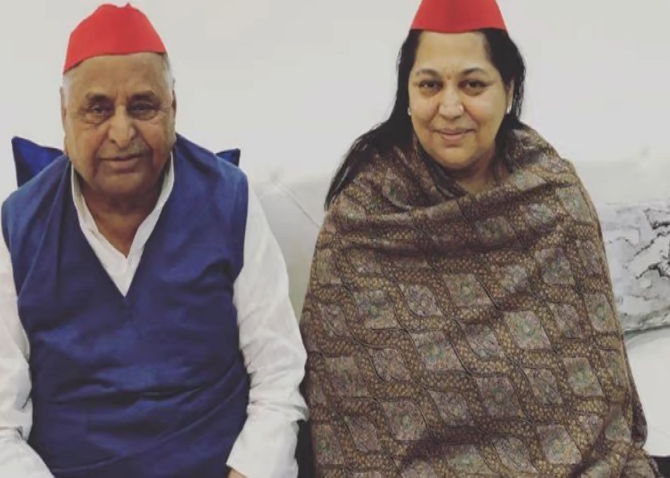 Mulayam Singh Yadav
The film also mentions how Nathuram, Ram Manohar Lohia and Chaudhary Charan Singh shaped the political wisdom of Mulayam Singh Yadav. Not only this, the story of the contribution of his first wife Malti Devi during Mulayam Singh's journey till he became the Chief Minister has also been told in the film. However, there is no mention of Sadhna, the second wife of the former Chief Minister in 'Main Mulayam Singh Yadav'.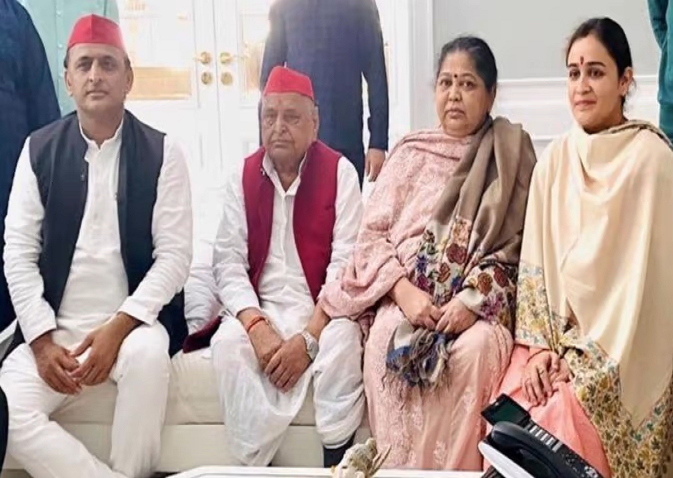 Mulayam Singh Yadav
The relationship between Mulayam Singh and Sadhna is also mentioned in Akhilesh Yadav's biography 'Badlav Ki Lehar'. It is told in this book that Mulayam's mother Murti Devi was often ill. He was admitted to the hospital. Then Sadhna Gupta used to take care of Murti Devi. Once a nurse was going to give wrong injection to her, at that time it was Sadhana who stopped the nurse. Actually, Sadhna had also been a nurse. After completing her nursing course, she also worked in a nursing home for a few days. When Mulayam came to know about this, he was very much impressed by Sadhana.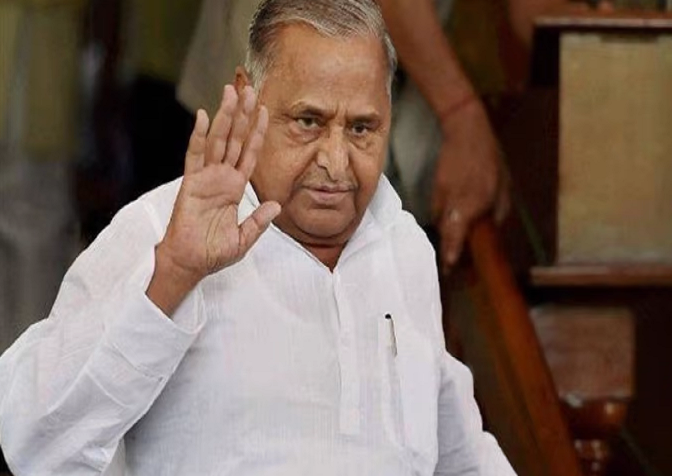 Mulayam Singh Yadav
In 2003, Mulayam Singh Yadav publicly accorded the status of his wife to Sadhna Gupta for the first time. In the same year, Malti Devi, Mulayam's first wife and mother of Akhilesh Yadav, died. Akhilesh Yadav was very angry with his father for accepting Sadhna Gupta as his wife. It is said that then there was an agreement that Sadhna's son Prateek Yadav would stay away from politics. Sadhana also stayed away from politics. However, later Sadhna Gupta's daughter-in-law and Prateek's wife Aparna Yadav entered politics. Aparna has also contested the assembly elections.