Dilip Gosh Calls Nusrat Jahan A Ruse, Asks 'If Nikkah Was Invalid, Why Wear Sindoor?'
Nusrat Jahan has recently hit headlines over her separation from Nikhil Jain and the controversy surrounding it. In a line of adding fuel to the fire, Bengal BJP leader Dilip Gosh has bashed the TMC actress calling her 'a noted fraud'.On Friday, Gosh took to media to slam Nusrat hard over her recent outrageous statement in which she called that her marriage does not have any legal standing since the nuptial laws of Turkey do not work in India.
Gosh, who is well known for his controversial statements said that Nusrat Jahan had taken oath in the parliament as 'a married woman'. 'What a fraud. A person who was given a ticket by TMC took an oath, now says she was not even married. However, she wore sindoor, dragged a rath, conducted pujas, and won the election,' said Dilip Ghosh.
In 2019, Nusrat and Nikhil Jain were seen participating in rallies and the rath yatra organized by ISKCON as a couple. Referring to the same event, Dilip did not stop with that. He went on bashing CM Mamata Banerjee who had attended their security-laden reception. 'How did Mamata Banerjee go to one's wedding when the person was not even married. Wearing sindoor, people are getting pregnant, and then claiming to be unmarried,' stated Ghosh.
In an explosive letter trending on social media sites on Wednesday, Nusrat Jahan called out that 'she wasn't married to Nikhil Jain but rather was in a live-in relationship since her marriage had taken place in Turkey following the Turkish Marriage regulation.
Nikhil Jain has meanwhile alleged that she had always avoided his requests to get the marriage registered. He claimed that Nusrat Jahan's behavior started changing towards him in August 2020 when she was shooting a film, and she left his home in November.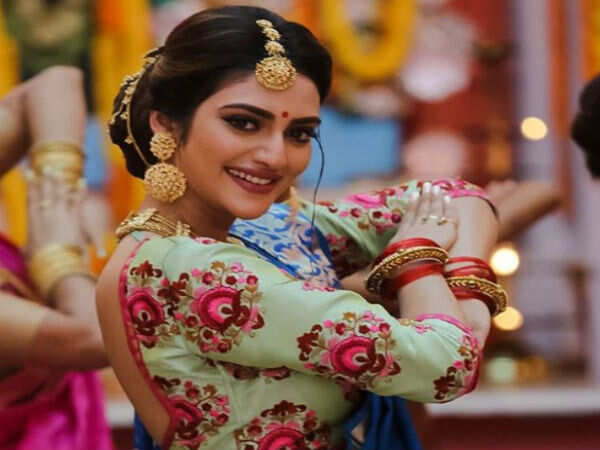 Amit Malviya, BJP's IT department tweeted the same and bashed her along with Ghosh stating she called herself 'Nusrat Jahan Ruhi Jain' while taking oath in the parliament.
TMC MP Nusrat Jahan Ruhi Jain's personal life, who she is married to or who she is living in with, should not be anyone's concern. But she is an elected representative and is on record in the Parliament that she is married to Nikhil Jain. Did she lie on the floor of the House? pic.twitter.com/RtJc6250rp

— Amit Malviya (@amitmalviya) June 10, 2021
Some users have gotten angrier than ever, asking the law to book her for lying.
I understand relationship issues, break-ups, divorces etc'…

But, taking oath in Parliament with a false name and Filing a false and fabricated affidavit for election candidature is downright criminal act and punishable under many provisions of Indian Law. (1/2)#nusratjahan

— Subuhi Khan (@SubuhiKhan01) June 9, 2021
So Nusrat Jahan took an oath under constitution saying she is married to Nikhil Jain and now claiming marriage wasn't legal. Book her for lying pic.twitter.com/UCXsmPRPwA

— Dr. Monica (@TrulyMonica) June 9, 2021
It has also come to light that Nusrat is reportedly dating actor-politician Yash Dasgupta.