Disha Parmar's Reel Life Wedding Has A Connection With Her Real One-Find Out Here
Popular TV actress Disha Parmar had tied the knot in real life to singer Rahul Vaidya on 16th July 2021. Currently, the actress is doing TV show Bade Achhe Lagte Hain 2 in which she's playing the role of Priya. In the show, viewers will witness a marriage sequence. She will be seen getting married to Ram and the role of Ram is being portrayed by Nakuul Mehta.
Parmar has recently talked about the wedding sequence in her show. She has shared about her reel and real wedding connect. Disha said, "In my reel wedding my character Priya got married in a simple ceremony, and she was not even interested in getting married. She did it only for her family. While in my real life I got married in an intimate yet grand ceremony with all my loved ones. And I was really happy that I was getting married. These two events were totally different from each other."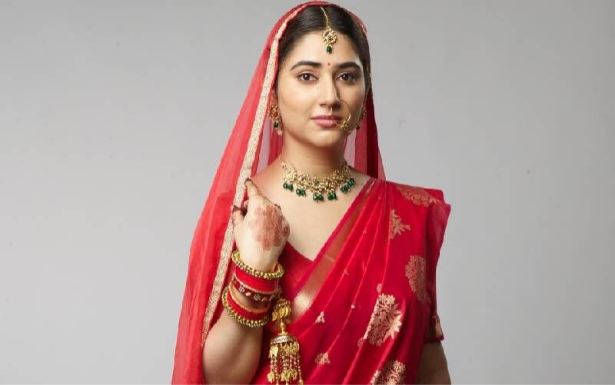 Sharing her connection of reel and real wedding, Disha added, "Ram and Priya get married for their family, to make them happy. My wedding too happened with the right intentions and for the right reasons. So in this way, yes, both the weddings have a connection."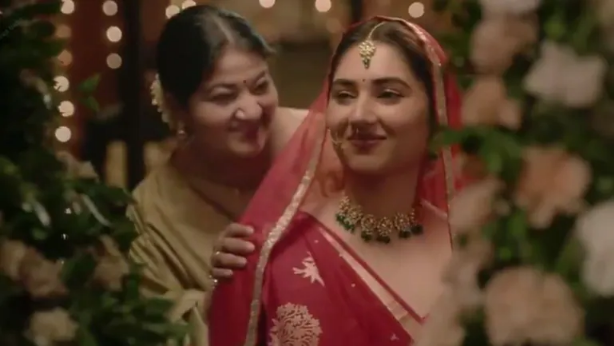 Disha also said that when people get married usually they say that they barely got the time to enjoy to given the frenzy around them but recalling her own wedding day, Disha said, "The pre-wedding period was very exhausting, there was so much work to do. Rahul and I both were very tired till the time we reached our wedding date. But once the rituals began, we started enjoying it and we only focused on what was happening. I personally enjoyed my wedding a lot."
Urvashi Rautela Trolled For Tweeting To Rishabh Pant!!!- Check Out!
After so many months of #Dishul wedding, Disha still doesn't feel like she is married. She said, "After 10 days of my wedding I was back on set and I didn't get much time to enjoy my married life. So sometimes I feel am I actually married. it's yet to sink in."
Disha was proposed by Rahul Vaidya in a filmy way. He gave his marriage proposal to the love of his life during his stay at Bigg Boss house. The video of the same went viral and it made Rahul won millions of hearts.