Do You Have To Work At Home For Fear Of The Pandemic? Bring A Touch Of Spring Into The House To Keep The Mind Refreshed!
We have been suffering from the deadly disease called COVID-19 for almost two years now. For which we had to pull the rush in daily movement. Even work has to be done from home. Initially, it seemed comfortable, but many people are tired of working from home for days. To alleviate this discomfort, people can decorate their houses in a slightly exceptional way this spring. So that it is no longer uncomfortable to go to work continuously from home.
Here are some tips on how and what you can apply:
Spring has just begun in the country. With that in mind, choose a wall of the house and apply any bright colour on it or cover the wall with your favourite wallpaper. This will radically change the look of the house and you too will feel refreshed. The monotony of work will be cut off a lot.
Choose some space for work. It should not occupy most of your residence. You will not have to go through the hassle of searching again and again if you keep tables, chairs, and important work documents in an integrated manner. Apart from this, relying on versatile furniture will be of great benefit.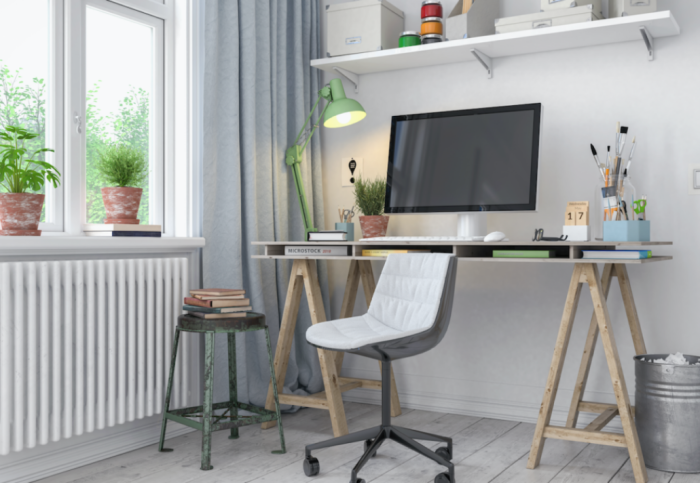 If you get a touch of green in the workplace, you will get rid of a lot of work fatigue. So, you can keep one or two tubs of your choice in the house. You can also put a small plant on the work table. As much as it will keep the mind well, the discomfort of constantly looking at the computer will also be alleviated a lot. Try to put plants that require less maintenance such as snake plants.
If your work area is very small, make sure there is enough light and air. Natural light represents a space large. If possible, work by the window. Let the sunlight enter. As fresh oxygen enters your body, you will be able to save some electricity by working in daylight without turning on the lights in the house separately. The light of this spring day will keep you very fresh.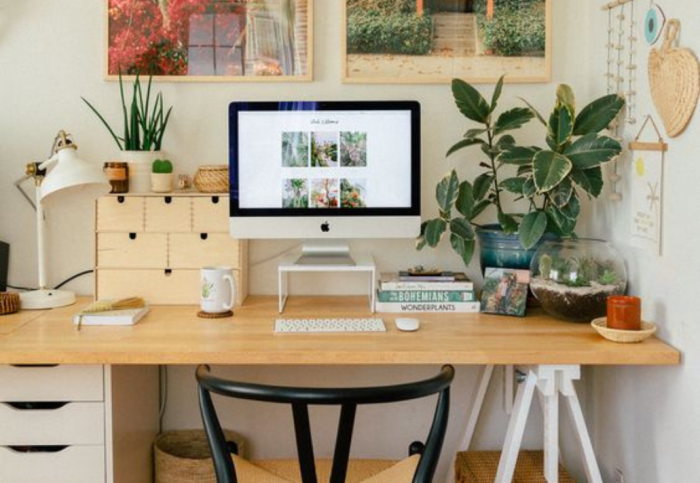 Take some time to think about where to put or throw away unnecessary items in the house. Otherwise, even if you sit down to work in a tidy way, at the end of the day you will be annoyed by the condition of the house. Keep a lightweight box or a lovely basket beside your workplace to throw a packet of chips, torn paper, a cup of coffee, a teabag. The house will be well furnished and you will not have to get up again and again to do the work.