Do You Who Is "Hamshakal" Of Deepika Padukone. Check Out Here.
Till now we have seen many people who look like Bollywood stars. Some of these are such stars who look exactly the same and it becomes very difficult to identify them. From Shahrukh Khan to Anushka Sharma, Alia Bhatt, Salman Khan, Jitendra, we have seen the lookalike of many actors. Now the name of another artist has been included in this, seeing whose lookalike, it will be very difficult to differentiate between them. This actress is none other than Bollywood's Mastani Deepika Padukone. Bollywood actress Deepika Padukone has millions of fans, people love her acting as well as her simple desi look. But South actress Amala Paul looks exactly like her. Amala Paul and Deepika look alike to a large extent.
Who is Amala Paul?
Amala Paul is one of the famous actresses of South Cinema. She has done Tamil, Telugu and Malayalam films. She started her career in the year 2009 with the film Neelathmara. She was seen in a supporting role in this film. After this she worked in many films like Veerasekaran, Sindhu Samaveli, Meena, Bezwada. She got a different identity in South Cinema from her film Meena. She was also honoured with many awards for this film. This actress, who has been active in South Cinema continuously since 2009, looks a lot like Bollywood Queen Deepika Padukone. It is very difficult to recognize these two by looking at them together.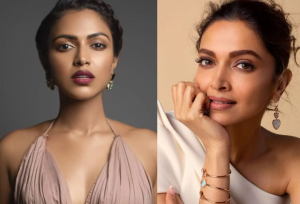 Deepika Padukone and Amala Paul
Deepika's lookalike actress often remains in the headlines for her bold pictures on social media. When Amala Paul entered the world of cinema, people started comparing her looks with Deepika Padukone. She posts more than one pictures on social media, which her fans like a lot.
Often when two well-known artists are compared to each other, some stars do not like that thing. But this is not the case with Amala Paul. She considers a similar appearance to Deepika as a compliment to herself. During an interview, when the actress was told that she was compared to Bollywood actress Deepika Padukone, the actress replied, "It's good if I look like Deepika." ' Amala Paul said, Deepika is very beautiful.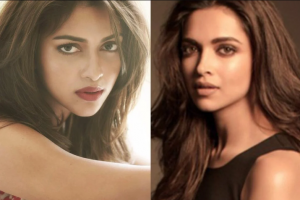 Deepika Padukone and Amala Paul
Along with her acting, this actress is also in discussion about her boldness. In the year 2019, this actress suddenly came into the limelight when she did a nude scene for her film 'Adai'. In this film, she played the role of a daughter who goes missing somewhere in a state of intoxication. Amala had revealed in a conversation that when she was shooting this scene, there were about 15 people present on the set at that time. After this scene, she felt that she would no longer get good films, after which this actress made up her mind to leave the acting field.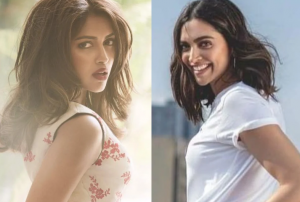 Deepika Padukone and Amala Paul
The way Deepika made her acting mark in Bollywood and was honoured with many of her awards. Similarly, Amala Paul has also had a wonderful film journey. She has been honoured with many awards in the year 2011. This actress was awarded the South Filmfare Award in the year 2012. Apart from this, she has won many awards in a career spanning 13 years.