Dyson Airwrap Styler: A Perfect Wedding Gift For Perfect Hairstyle
The Dyson Airwrap is a multi-styler, engineered to use air to dry and style simultaneously from wet, using Dyson's powerful, highly advanced digital motor. For six years, Dyson's team of engineers and scientists have gone to great lengths to learn about the science behind hair and how this can be applied to create style. Applying Dyson's ever-growing expertise in motor technology and the manipulation of airflow, N308 is a unique versatile tool able to create a variety of salon-quality styles for consumers.
 With Dyson's continued investment in hair science and our ever-diversifying population, the engineering teams identified the need to develop a styling tool capable of styling multiple hair types – without causing extreme heat damage.  Moreover, consumers want and need different things. There is not one product or attachment able to provide a variety of styles. The Dyson Airwrap™ styler offers a bespoke styling solution for different hair types.
Price: INR 44,900/-
Link: https://www.dyson.in/dyson-airwrap-styler-complete-nickel-red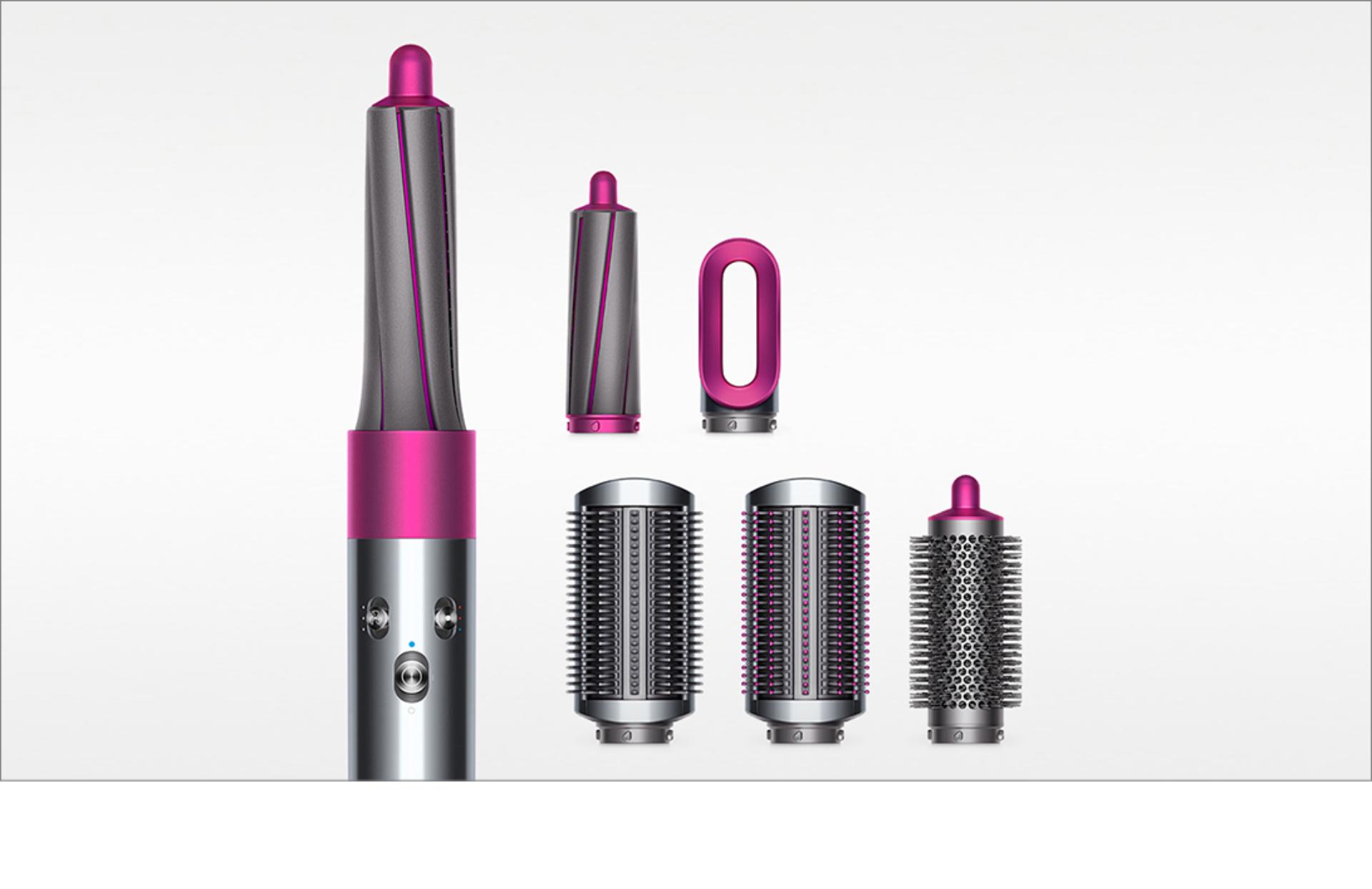 Why Dyson Airwrap Styler?
Dries and styles simultaneously
By combining moisture in your hair with powerful airflow and controlled heat, the Dyson Airwrap™ styler can style and dry at the same time. With no extreme heat.
Coanda to smooth and add volume
The Dyson brushes use the Coanda effect to attract hair to the surface of the brush, propelling air along the hair strands for a smooth, straighter style.
Powered by the Dyson digital motor V9
The 13-blade impeller spins at up to 110,000rpm, generating 3.2kPa. Powerful enough to produce the air pressure needed to create the Coanda effect.
Measures airflow temperature over 40 times a second, intelligently controlling the heating element to keep the temperature under 150°C. Preventing extreme heat damage.
With barrels designed for every style and hair type, the Dyson Airwrap™ styler lets you master almost any wave or curl. Hence, Dyson Airwrap is all you need to have!