Easy And Best Snowflake Nail Art Designs And Ideas For Winter
Stay right where you are if you want to try snowflake nail art but don't know where to start. Because, with Christmas right around the way, there's no better time than now to have a festive, fun design at your fingertips.
Christmas manicure designs are a must-have for any festive cosmetic look, and snowflake nail art is a sophisticated take on the traditional dazzling holidays.
For those of you who already know how to paint your nails flawlessly, why not add a winter scene to your manicure at home?   Scroll on for our favorites, and get ready to screenshot.
BLACK AND WHITE SNOWFLAKE NAIL ART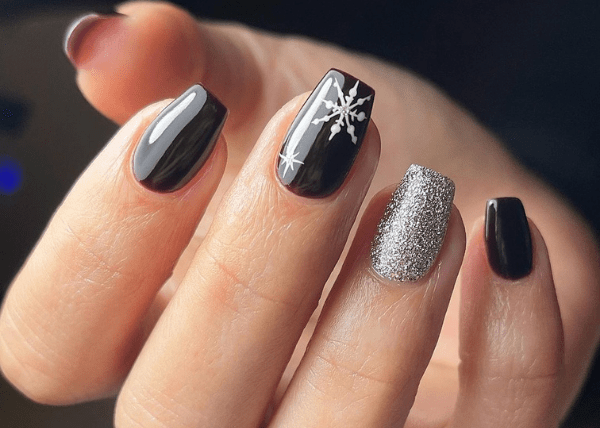 Try painting white snowflakes on top of a dark berry or navy base for a refined take on the basic snowflake motif. The contrast between the somber winter finish and the snowflakes will help them stand out. For plain white snowflakes, a dark background creates a dramatic backdrop. A toothpick or a detail brush can be used to create this design.
FRENCH SNOWFLAKE NAIL ART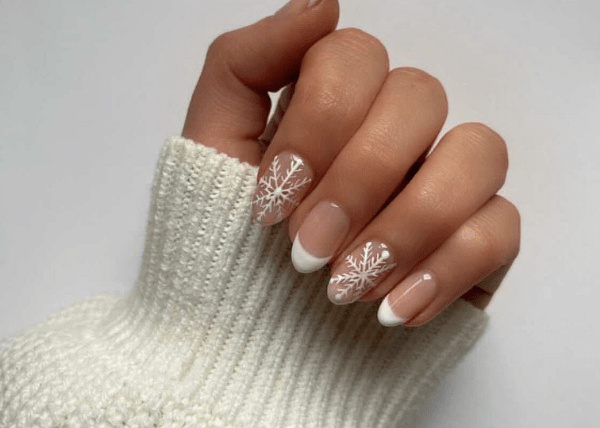 Snowflakes and a traditional French manicure are a marriage made in heaven. For a manicure that's simple enough to do at home, try using snowflake nail stickers. Minimize the snowflakes to one or two nails that would save time.
METALLIC SNOWFLAKE NAIL ART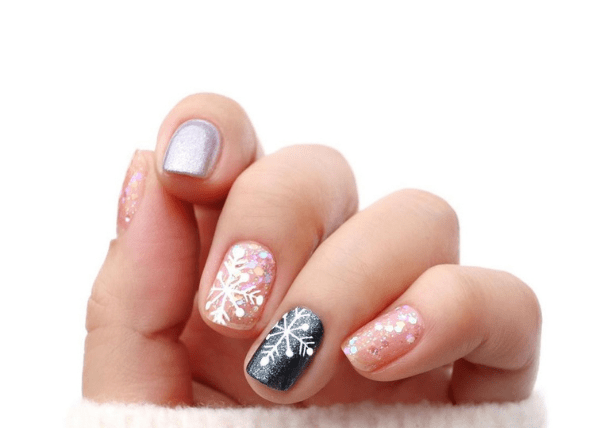 Snowflakes painted on various metallics with a sprinkling of glitter will put you in full festive gear. This would be equally at home in a nice pub or around the Christmas table.
GOLD GLITTER SNOWFLAKE NAIL ART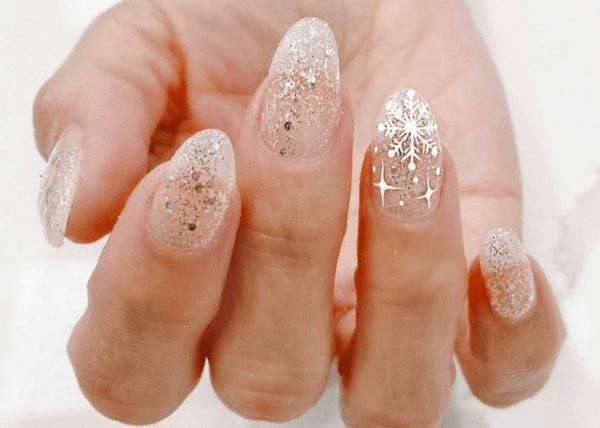 For the holiday season, sparkles are a must. Apply glitter on your nails instead of sparkly eyeshadow if you don't like shimmery eyeshadow looks. White snowflakes look very good with gold.
SPARKLY SNOWFLAKE NAIL ART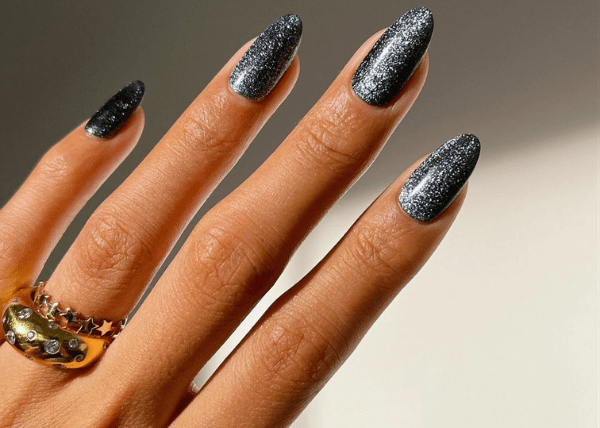 Apply silver glitter all over a black foundation to create a snowy, nocturnal landscape if you want a less literal take on snowflake nail art. This is one of the simplest looks to recreate at home, and it still looks amazing.
STRIPED SNOWFLAKE NAIL ART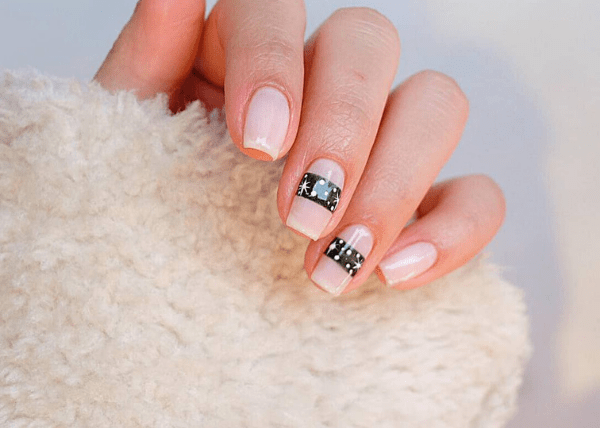 This snowflake nail art is subtle and festive, perfect for those who think they don't enjoy nail art. The neutral base and dark green stripe with snowflakes are extremely cool and will look great with your favourite Christmas sweater.
Snowflake nail art may appear simple, but it turns out that there is a variant for everyone, independent of personal style. We picked up the greatest snowflake manicures to try before spring arrives, from simple dots and glitters inspired by falling snow to full-on holographic snowflake designs.