The year 2021 continues to bring happiness to the lives of inmates lodged in the prisons of Haryana.
The District Jail, Faridabad has started its own prison radio with 5 inmates as radio jockeys. This is the second prison radio in Haryana. The jail radio was launched by Director General of Prisons Shri K. Selvaraj, Shri Jai Kishan Chillar, Superintendent and Vartika Nanda, founder of Tinka Tinka Foundation and head of department of journalism at Lady Shri Ram College. Earlier this month, the first jail radio was launched in District Jail, Panipat.
The initiation of prison radio started in December 2020 with three jails of Haryana District Jail Panipat, District Jail Faridabad, and Central Jail Ambala being chosen as a pilot project. After the audition 21 inmates were chosen, they were trained by Vartika Nanda, prisoner reformer and founder of Tinka Tinka. These trained inmates are the ones who will run the prison radio in the days to come.
Director General of Prisons K. Selvaraj said on the occasion that the department will soon be launching another prison radio in Central Jail, Ambala. This particular prison radio is important in the history of prison reforms in India because 5 women inmates were also trained as radio jockeys during the process. These women inmates will be regular jockeys for the Faridabad jail radio in due course.
Shri Jai Kishan Chillar, Superintendent of District Jail, Faridabad said that the audition, training, and now the launch of the radio has helped immensely in changing the prison atmosphere. Inmates have already started expressing themselves and sharing their happiness on the launch of the radio. The radio has also enabled them to bring out their hidden talents.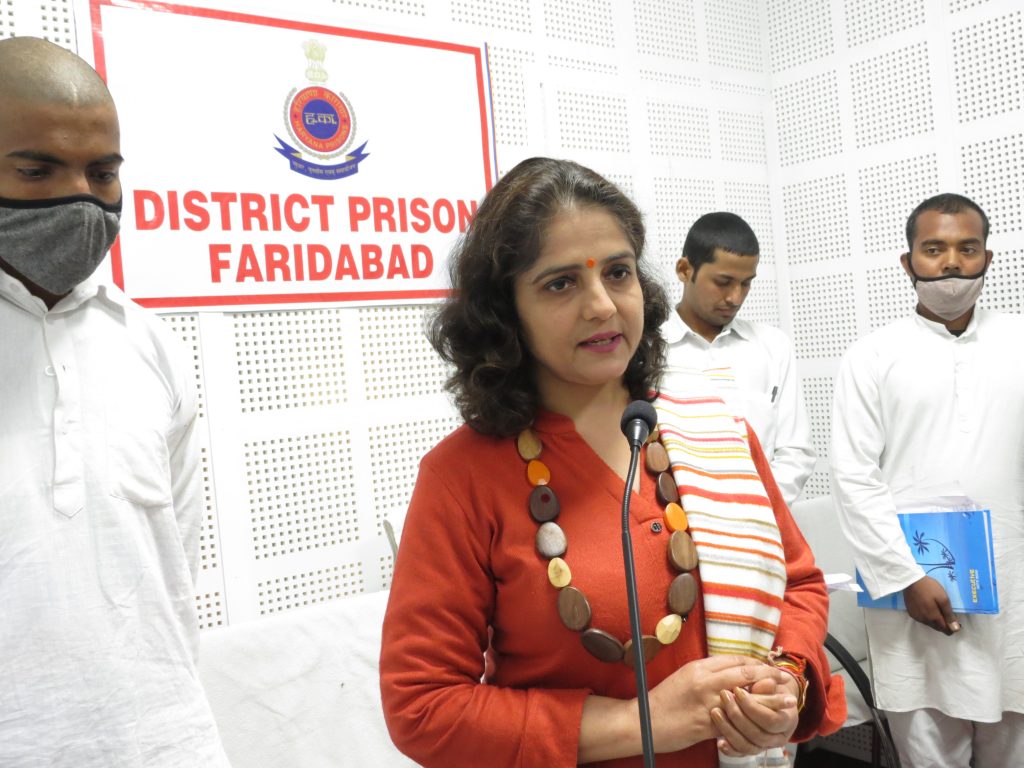 Vartika Nanda said that in the year 2019 Tinka Tinka had launched a pilot project in District Jail, Agra. This is the oldest prison building in India. The launch of prison radio in this particular jail has helped inmates at the time of COVID- 19. This is part of Tinka Model of Prison Reforms which will be shared with other jails in the time to come.
The jail radio will broadcast an hour-long program every day. The programs will be based on activities in jail and also programs which are of interest to the prison population.
The purpose of this jail radio is to provide a mode of expression to inmates. It is felt that in the absence of visitation in jails due to Covid 19, inmates had to struggle with depression and frustration. The presence of radio in their barracks have helped them and given them a source of encouragement and happiness.
This radio station could be heard by inmates in the jail with no outside interference. Speakers are being installed in front of every barrack so that inmates can clearly listen to the broadcast. Inmates will be encouraged to share their experiences of life, stories, literary pursuits and also listen to music of their choice. The prison radio will also work as a counsellor for them.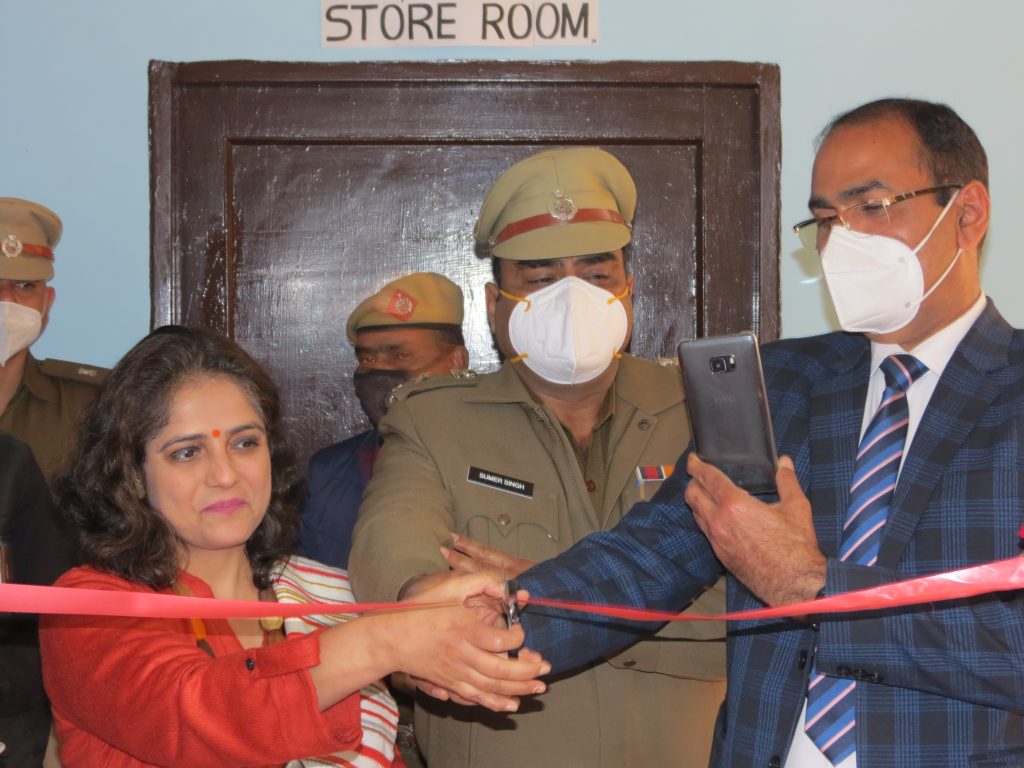 The first jail radio in India had started in 2013 in Tihar Jail, the largest prison complex in India. Vartika Nanda was a witness to the launch and she had decided to start prison radios in other jails. Prison radio, initiated by Vartika Nanda, is established as a model of prison reforms which would be later on shared with other prisons across India. A research-based book on the role of radio in jails will also be published soon.
Jails of Haryana According to the National Crime Records Bureau's 2019 data, Haryana is the second state in the country which has the highest number of convictions. Haryana also ranks second in terms of population of under-trial prisoners. There are a total of 19 jails in Haryana, of which 16 are district jails and 3 are central jails. At present, there are nearly 2400 inmates in Faridabad jail.
Who is Dr. Vartika Nanda: Dr. Vartika Nanda is a prison reformer. She is the first Indian to initiate a continuous movement on prisons, under the banner Tinka Tinka. The President of India, Shri Pranab Mukherjee, conferred the Stree Shakti Puraskar on her in 2014 for her unique work on empowering women through media and literature. Her name has also been included in the Limca Book of Records twice for her unique work on prison reforms. Currently, she heads the Department of Journalism, Lady Shri Ram College, Delhi University, India. Her three books, Tinka Tinka Tihar, Tinka Tinka Dasna and Tinka Tinka Madhya Pradesh are considered to be master pieces on prison literature.