Fight Hair Loss And Other Symptoms Of Menopause With This Special Essential Oil
Our hormones seem to be undergoing some rapid transformations before and after menopause, which can help in causing symptoms similar to anxiety,  weight gain, and hair loss as well.
However, essential oils like clary sage essential oil can help in the management of the symptoms so that women can Look the Best and Feel the Best.
The oil is extracted from the plant of clary sage is among the most revered when it comes to the symptoms of menopause and thinning hair as well. Clary sage is a herb that is flowering, which is considered to be growing natively in the region of Mediterranean, and it is possession of a refreshing fragrance that helps in calming the mind and reducing the feelings of anxiety as well.
There was the traditional use of the herb for benefiting the health of eyes; however, as per most of the researches it can certainly be used for aging women as well. Aromatherapy is usually used as a tool for the management of stress, and clary sage essential oil has been showing specific effectiveness.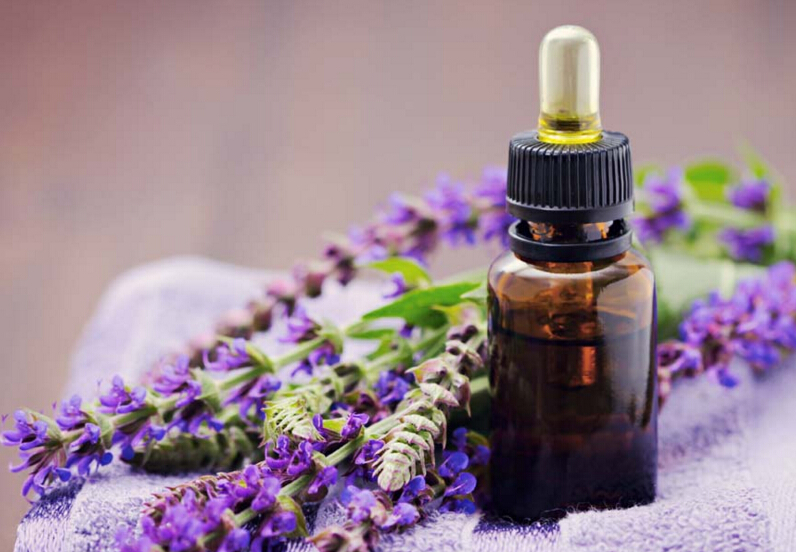 Some studies in women claim that inhaling the fragrance of the clary sage essential oil before any medical test helped in the reduction of the blood pressure, as well as taming the feelings of anxiety. Other researches on the women hitting menopause showed that inhaling the same essential oil helped in lowering the lower levels of cortisol, which is also known as the hormone of stress.
Lowered levels of cortisol are also considered to be in association with the betterment of quality in terms of sleep. Hence, if someone is specifically struggling with insomnia and anxiety, clary sage essential oil can possibly bring some real amount of relief.
You also can possibly use the clary sage essential oil for the growth of your hair. You can just mix up a few drops of clary sage oil with the conditioner and apply it over the hair starting from root to tip after shampooing the hair. Make the heavy focal point on your scalp and massage it gently.
Leave the mixture for about 2 minutes, and rinse the hair generally. You also have the option of creating a hair mask with the clary sage essential oil by diluting around 10 drops in just two ounces of your chosen oil.