Ayushmann Khurrana, Bollywood actor, and Tahira Kashyap make the most of their time in the Maldives, they are currently enjoying the vacation with their children Virajveer and Varushka.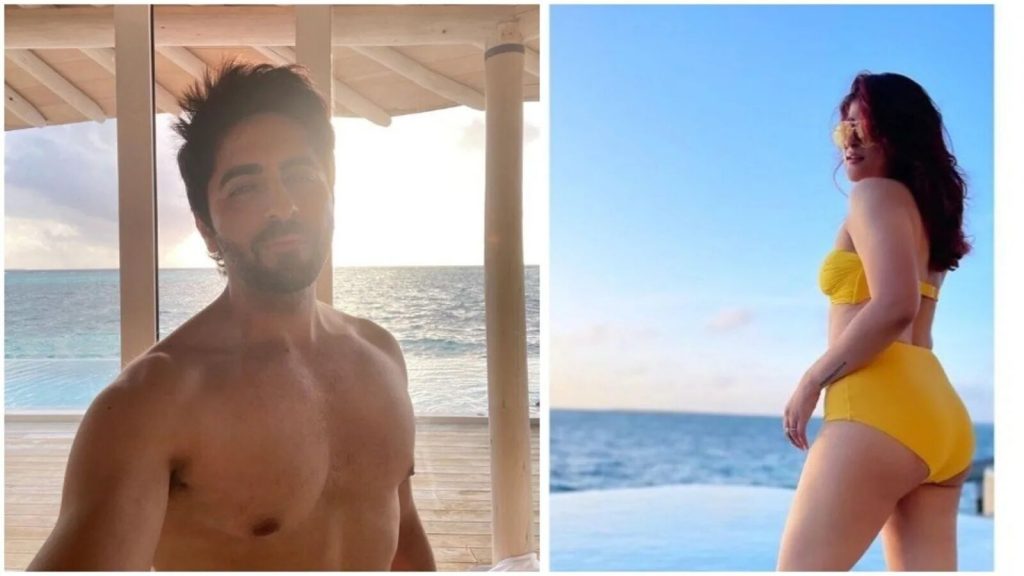 Ayushmann Khurrana shared a new image of his vacation with his wife Tahira Kashyap and her children in the Maldives. The actor gave it a fun title by naming Tahira after the late American legendary star "Marilyn Monroe".
Ayushmann and Tahira pose together for the photo with the caption "Marlyn and me @tahirakashyap". While Ayushmann can be seen pulling off the relaxed look in a simple black T-shirt and sweatpants, Tahira is in total contrast with a colorful blouse and skirt that happen to be fluttering in the wind. She reminded Ayushmann of Marilyn Monroe's famous 'rusty subway scene' from "The Seven Year Itch".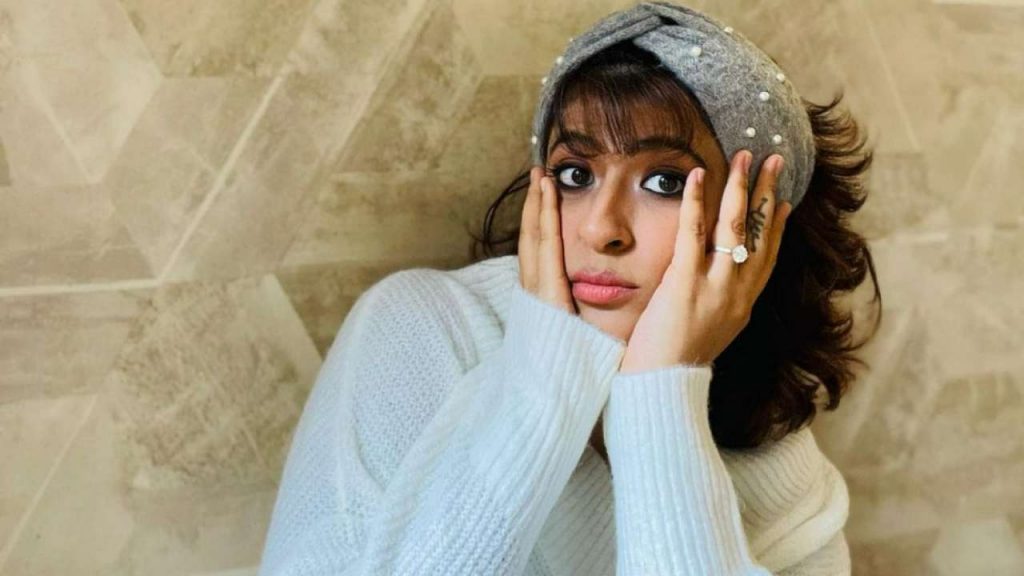 The post on the Instagram page has been laden with hearts and fire emojis. While producer Pragya Kapoor showered them with the coveted title, "most beautiful couple", actor Amruta Khanvilkar called them "beauties". Stylist Aalim Hakim commented, "Goals for couples … I love it." Ruchikaa Kapoor asked, "@tahirakashyap what is this hotness!"
Kartik Aaryan Has His Hands Tied Up With These Upcoming Projects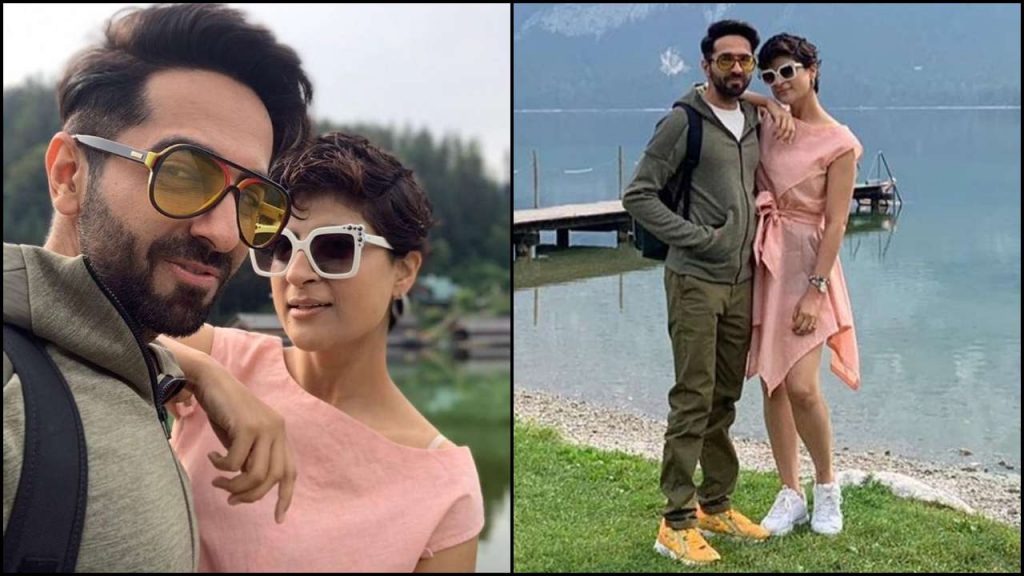 Meanwhile, Tahira shared a video of her riding a bicycle with her daughter Varushka sitting in the cart behind her. Their names were also engraved on wooden plates at the back of the cycle. She captioned it, "Soulmates forever. monkeys forever #mamababies #the7sinsofbeingamother #vacay #maldives @discoversoneva #discoversoneva #soneva25 #experiencesoneva #sonevajani #cycling #climbingtrees #monkeys."
Tahira had previously written a post about body positivity, along with a photo of herself in a bikini. She had written, "I am raw, it is me. I come in all shapes and sizes. I have full acceptance of my body, mind, and soul. Today I am yellow, eaten by all shades of blue, and I think I am in love with myself. #nofilter #portraitmode clicked on @ayushmannk, who says this is my best profile.
Ayushmann also shared a shirtless photo to announce his arrival in the Maldives. Kare Aashiqui will now appear in "Chandigarh Kare Aashiqui" with Vaani Kapoor. He also has "Anek" with Anubhav Sinha, "Doctor G" with Rakul Preet Singh, and the recently announced "Action Hero".