Mom-to-be Pankhuri Awasthy is basking in the joyous time in her life when she eagerly awaits her twin babies' arrival. This double celebration has brought her and her husband, Gautam Rode, a wealth of affection that has enriched their lives. Pankhuri, currently in her third trimester, generously shares her pregnancy experience and journey with her fans through social media.
Pankhuri Awasthy's Pregnancy Chronicles on Social Media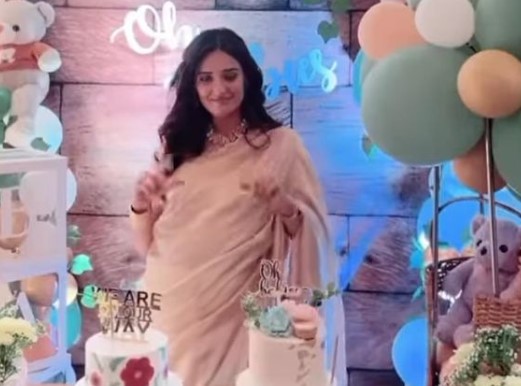 In a recent video shared by Pankhuri on her social media handle, she radiates happiness while donning a beautiful yellow dress. The film shows her participating in numerous household duties, moving smoothly from one room to another, sitting down, and mastering lying. With a touch of humor, Pankhuri humorously labels the video as 'Preggo Chronicles: The House Edition,' adding hashtags like #WesAndersonInspired, #HouseboundHilarity, and #PregnancyPerks.
Love and Milestones: Pankhuri Awasthy and Gautam Rode's Personal Life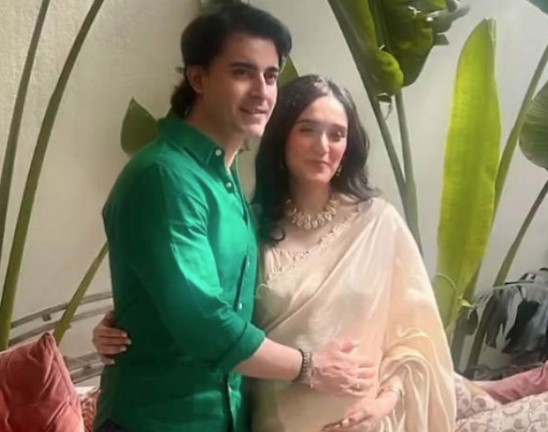 Pankhuri Awasthy and Gautam Rode's personal life has been blissful. The pair were married in 2018 and found out they were expecting a child in 2023. To share their excitement with their fans, they released an adorable, animated video depicting the three significant milestones of their lives — the first time they met, married, and expected their first child. They celebrated this joyous occasion with a grand baby shower on May 14, attended by close friends such as Divyanka Tripathi Dahiya, Rohit Verma, and Shivangi Joshi.
Pankhuri Awasthy: A Talented Actress with a Glowing Pregnancy
In addition to her personal life, Pankhuri has succeeded in her professional endeavors. She has been part of many television shows. She has a particular place in the hearts of her fans and the business because of her ability and commitment.
A Double Celebration: Pankhuri Awasthy and Gautam Rode Await Twin Babies
Fans of Pankhuri Awasthy excitedly anticipate the twins' birth as she enjoys this lovely stage of parenting. Her positive and joyful approach to pregnancy, coupled with her successful career, makes her an inspiration for many. With her warmth and genuine persona, Pankhuri continues to enchant and captivate her fans on and off the screen.