Hansal Mehta Supports Aryan Khan And Demands 'Marijuana' To Be Legal In India
Ever since Aryan Khan's name has cropped up in this case, Bollywood actor Shah Rukh Khan and his family are going through a difficult phase at this time. In such a situation, Bollywood is supporting the entire family. Meanwhile, filmmaker Hansal Mehta has also supported Aryan Khan and demanded that marijuana be legalized in the country. Hansal Mehta is known to express his opinion freely on social media. He often expresses his opinion on many issues related to the country, the world and Bollywood. Recently, Hansal Mehta supported Aryan Khan's father Shah Rukh Khan after his(Aryan) arrest. At the same time, he has tweeted again supporting Shah Rukh's son Aryan Khan.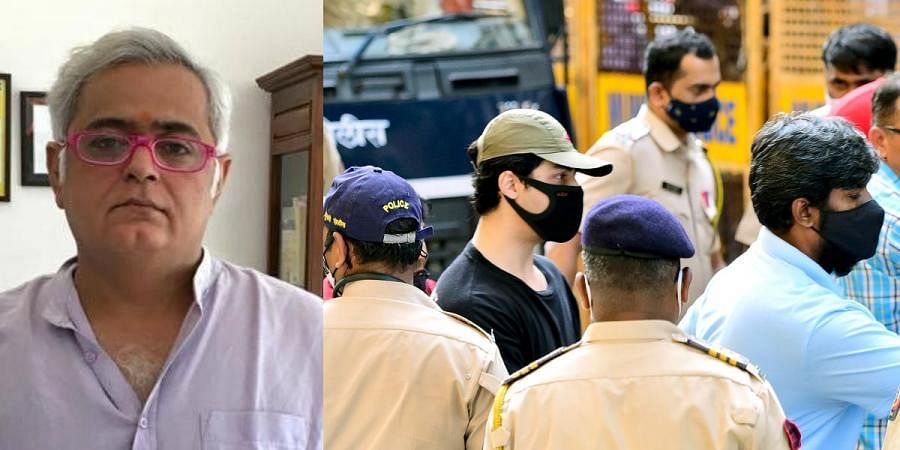 Hansal Mehta tweeted, "Taking ganja/cannabis is legal in many countries. In many places it is not considered a crime. In our country, narcotics use it for harassment more than for control. Just like a movement was launched to remove section 377, similarly it is necessary to launch an agitation to end this gimmick. After this tweet by Hansal Mehta, users are giving their opinion on social media.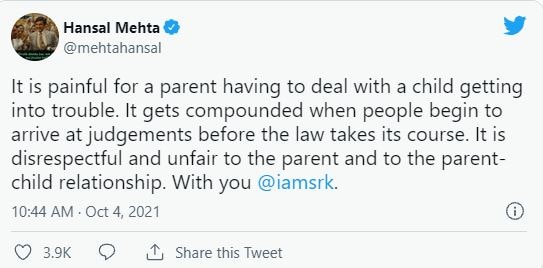 Hansal Mehta had tweeted earlier also supporting Shahrukh Khan in Aryan Khan's case and while tweeting he wrote,  "It is painful for a parent having to deal with a child getting into trouble. It gets compounded when people begin to arrive at judgements before the law takes its course. It is disrespectful and unfair to the parent and to the parent-child relationship. With you @srk." Aryan Khan is yet to get bail and the hearing on his bail will now be held on October 20. Shahrukh Khan's image has suffered a lot due to Aryan Khan's name coming in the drug case. Shahrukh was earlier the brand ambassador of BYJU'S but now this educational app has removed Shahrukh. At the same time, in this case, Shahrukh has removed the lawyer Satish Manshinde and asked Amit Desai to fight this case.